Government Shutdown During Trump Administration Could Delay Refunds for Tax Returns
While it's ordinarily true that the early bird gets the worm, if the government remains shut down, when it comes to taxes, it may not pay to get returns in early.
Each year on April 15, tax procrastinators frantically gather paperwork and file their returns before the deadline. However, for some, the April 15 deadline is relatively meaningless because in an effort to get money in their bank account from their return sooner, they file their taxes early.
In 2018, the earliest date taxes could be filed was January 29, and the start of tax season will once again be in January. This year, though, early birds could see a delay in their refunds because the majority of Internal Revenue Services (IRS) employees are furloughed because of the government shutdown.
James Gundersdorff, an accountant licensed by the U.S. Treasury, told WTVD that the shutdown is a "huge deal" for tax season and said people won't be getting money "any time soon." Returns typically start arriving at the IRS by Martin Luther King Jr. Day, according to Gundersdorff. However, if the government doesn't open by then, he said it's almost guaranteed that refunds will be delayed.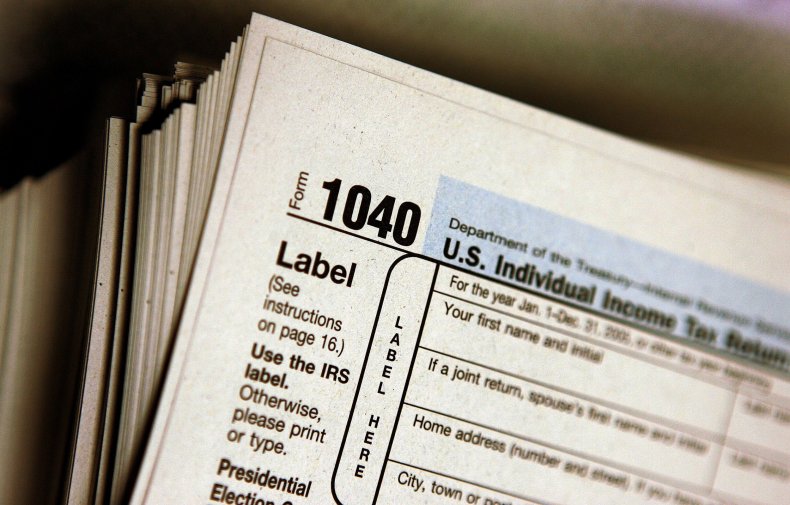 Refunds won't be issued until the government is reopened, which could mean trouble for those hoping to have some extra cash in February or March. Gundersdorff said the timing of refunds will depend on when the government reopens.
"So let's say we get to the end of January [without the government reopening], I would say no," Gunderdorff told WTVD with regard to people getting early refunds. "If we finish this up next week, maybe."
Those celebrating that a government shutdown means a break in filing returns, may want to put the champagne away. Conveniently enough, the IRS is equipped to accept returns—they just can't issue refunds, according to the Detroit Free Press.
While filing will begin in just a few weeks, those filling out their taxes will be unable to speak to someone if they have questions if the government is shut down. Callers who phoned the IRS hotline received a message that telephone assistance was not available but normal operations would resume as soon as possible.
The IRS issued an operational plan for a shutdown lasting five days, which kept about one in eight employees working. However, given the length of the shutdown, Tony Reardon, president of the National Treasury Employees Union told Politico more employees will have to work without pay to account for filing season.
On December 21, the government entered a partial shutdown after Democrats and Republicans were unable to reach an agreement on funding. A major pain point in negotiations was President Donald Trump's wall, which he wants to build along the southern border of the United States. On Thursday, the House of Representatives passed a spending bill; however, it did not include a border wall, so it's unclear if the president will sign it even if it gets through the Senate.