'They Never Thought They Would Have to Prepare for This': Stories From the Government Shutdown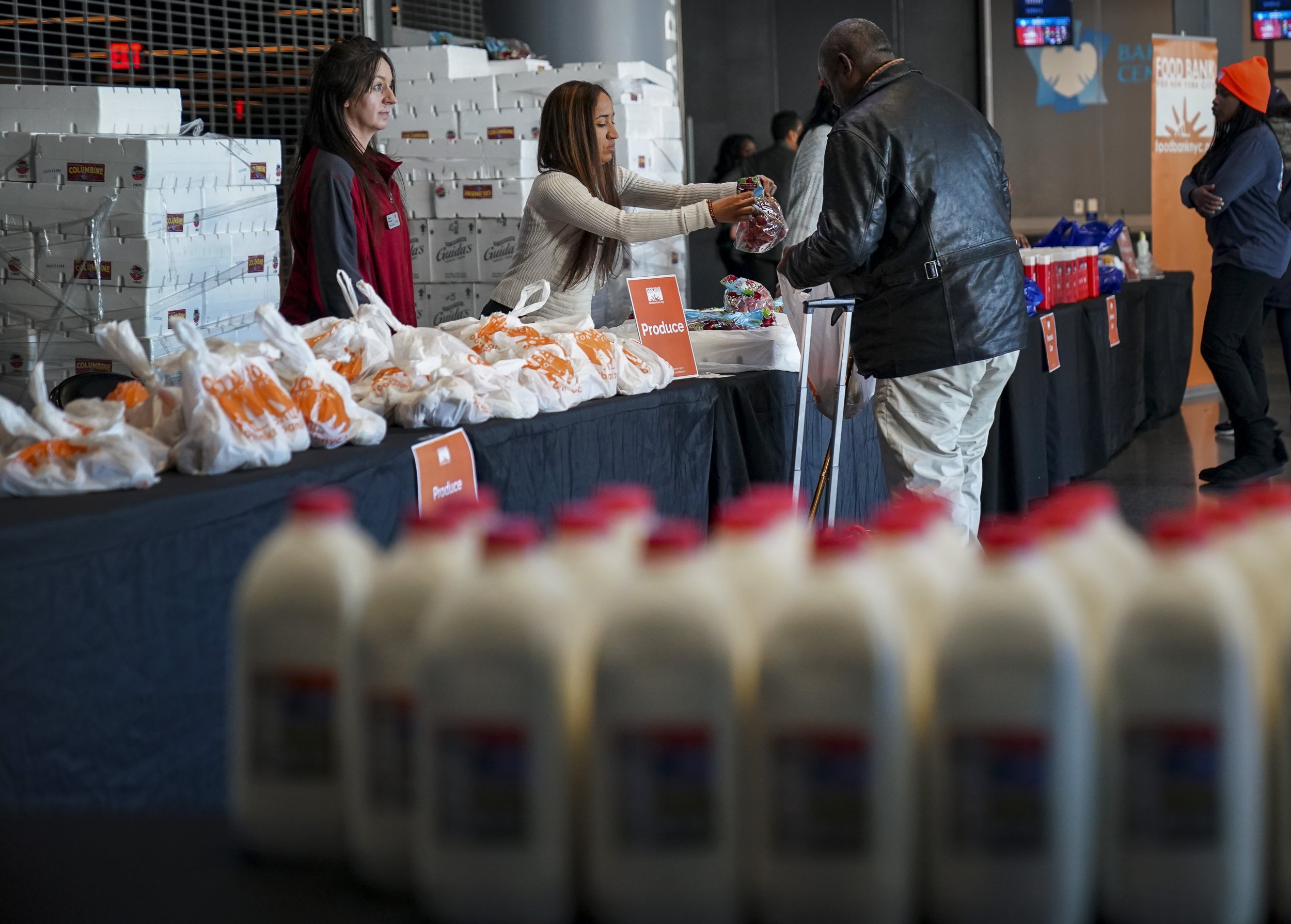 On a freezing Martin Luther King Day, a greater Pittsburgh food bank opened its doors for federal workers battling mounting bills as the government shutdown hit an unprecedented 31 days.
The Greater Pittsburgh Community Food Bank first served affected families soon after they missed their first paycheck on January 11. "It started with a trickle," Traci Weatherford-Brown, the charity's chief advancement officer, told Newsweek. Just a handful of families. A dozen showed up to the next distribution. The number soon swelled to 70.
"It's always hard for people to ask for help," Weatherford-Brown said. But federal employees' resolve was beginning to crack under the pressure of weeks without pay.
The food bank, which serves 11 counties, is expecting even more families to visit a downtown distribution on January 30.
One employee, an IRS law enforcement worker who was working without pay told her it was a tough decision to come to the food bank Monday. Normally well paid, she told Weatherford-Brown it felt like she was "taking something that should be for someone else."
But after her mortgage company offered her an 8 percent loan she wasn't sure she'd be able to pay back, the IRS employee was choosing between feeding herself and feeding her dogs.
Like many federal employees for whom good credit scores were vital to national security—and therefore to their work—she had called her mortgage company and other firms for deferments on loan repayments. The "essential" IRS worker had gotten a three-month grace period on payments for her vehicle, Weatherford-Brown explained. Next, she'll be calling her student loan company.
Likewise, a senior citizen and fellow IRS employee whose husband was recovering from surgery turned to the charity for food Monday as her savings trickled away on bills. "They never thought they would have to prepare for this," Weatherford-Brown said.
The "trauma of not knowing" when cash for bills, health insurance, life insurance and loan repayments would come through was striking, she added. "None of these things turn off."
Although government shutdowns have taken place before, the sheer length of this one caught workers off guard. Weatherford-Brown told Newsweek about a Coast Guard employee who came to the food bank to feed her young baby. Although she'd faced shutdowns before, they'd always been saved at the last minute, the employee, who is working without pay, told the food bank worker.
In spite of the serious difficulties workers are facing, Weatherford-Brown thinks many will continue on in federal employment when the shutdown is over. "These people are committed to civil service," she said.
Politicians with the power to get people back in paid work need to be reminded of the suffering the shutdown is causing, she said: the missed payments, the hunger, the psychological trauma brought on by uncertainty.
"Everyone needs to remember these are real people," she concluded.
Traci Weatherford-Brown's full accounts of federal workers attending the Greater Pittsburgh Community Food Bank on Martin Luther King Day can be found on the charity's website.