Government Shutdown Is Hurting Donald Trump's Ability to Destroy Barack Obama's Legacy
As President Donald Trump refuses to budge on his demand for border wall funding, the government shutdown (now on its 18th day) has stymied his administration's ability to undo former President Barack Obama's environmental legacy.
Furloughs from the partial shutdown have prevented federal workers at the Environmental Protection Agency and the Department of the Interior, charged with rolling back some Obama-era regulations and enabling more gas and oil drilling sites, from making progress.
Among the efforts affected is the EPA's push to scale back the Obama administration's limits on power plant toxins and greenhouse gas emissions from cars and other vehicles. The agency's work to ease Obama-era protections on wetlands and waterways has also been impeded. Specifically, shutdown furloughs have kept employees home instead of holding hearings, reviewing comments and reworking text on the policies, Politico reported on Tuesday.
"Since most of the regulatory activity that EPA is doing is of the deregulatory nature, to me, that's great for the health and the environment," Mike Mikulka, president of the American Federation of Government Employees Chapter 704, which represents EPA employees in the Midwest, told the media outlet.
The EPA released an air pollution proposal to reduce limits on toxic chemicals, such as mercury, from power plants on December 28, but it cannot take public comment until it is published in the Federal Register. That work is delayed during the shutdown because staff need to format, copyedit and polish the text.
Similarly, furloughs are not allowing staff to hold meetings or receive comments on a proposal to delay when Obama-instituted rules on wood-burning heaters go into effect.
"The shutdown doesn't necessarily slow this piece of the administration's work, but it doesn't improve the quality of the policymaking," Miles Keogh, executive director of the National Association of Clean Air Agencies representing regulators at the state level, told Politico.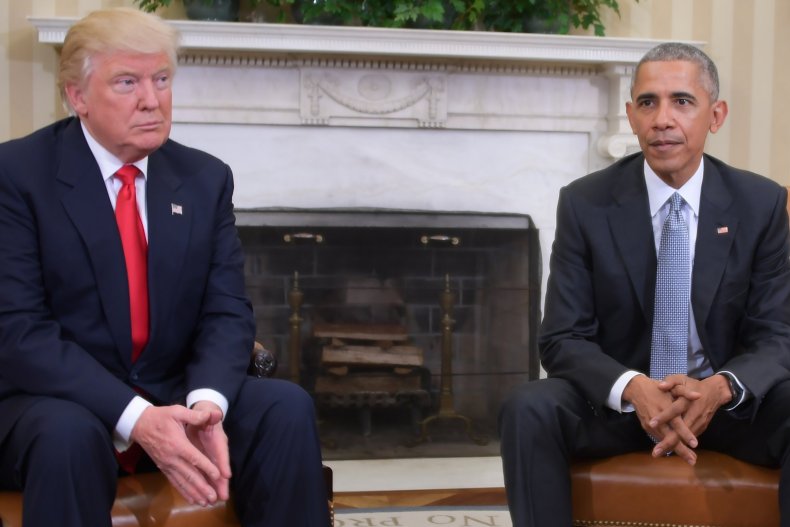 Major delays could prevent foreseeable legal disputes from getting resolved during Trump's tenure.
Dan Byers, the U.S. Chamber of Commerce's Global Energy Institute's vice president for policy, said in a statement to Politico that there is "no question that an extended shutdown will harm the administration's regulatory reform agenda.
"They faced a challenging clock to begin with, so a delay of even just a few weeks could significantly impact their ability to advance rulemakings in a timely manner," Byers said.
If the shutdown continues to Saturday, it will surpass the record set by the 21-day shutdown that began in December 1995.
Trump on Saturday continued to push for the wall by tweeting part of a statement by Obama from more than a decade ago.
"'We simply cannot allow people to pour into the United States undetected, undocumented, unchecked...' Barrack Obama, 2005," Trump tweeted. In a subsequent tweet, Trump wrote that the only reason Obama and his Secretary of State Hillary Clinton "do not want to build a Wall is that Walls Work!"