Government Shutdown Brings World Closer to Second Coming of Jesus: C-SPAN Caller
The partial government shutdown has displayed U.S. political fissures, with myriad citizens, pundits and politicians offering comments and analyses about the inability of Republicans and Democrats to agree upon a spending bill.
On Wednesday a New York man identified as Scott offered a different take on the government's standstill. Calling into the C-SPAN show Washington Journal, Scott said that he supported the shutdown because it was bringing the world closer to the second coming of Jesus Christ.
"I'm in support of it because I'm waiting for the second coming. We just celebrated the first coming of Jesus, but Jesus is coming back. And as crazy as the government is, it's just getting us closer," Scott said while talking to host John McArdle, who was accepting public comments about the shutdown. "Now the solution to having a bill pay for the wall, Trump can do this by going after every business in America that got a tax break if they have any ties to any sister, baby companies...that have hired any illegal alien in the past.
"We take that tax break back, and we could build us a golden wall across both the Mexican and the Canadian border," he continued. "I want it shut down because I can't wait for when Jesus comes back and gets the righteous real people and takes them to heaven, and then we have a real big mess on this Earth," he continued.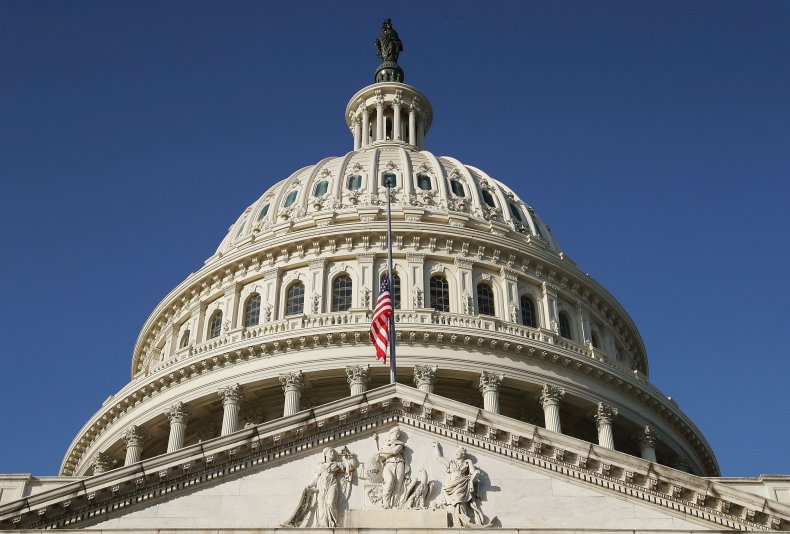 The president has demanded $5 billion to build a wall on the country's southern border. White House press secretary Sarah Huckabee Sanders signaled last week that Trump was ready to rescind his demand for border wall funding to keep the government open. He later changed his mind after conservative and far-right commentators castigated him on Twitter and Fox News.
President Donald Trump said Tuesday that the shutdown would continue until he receives funding for a border wall along the U.S.-Mexico border.
"I can't tell you when the government is going to be open. I can tell you it's not going to be open until we have a wall, a fence, whatever they would like to call it," Trump said while speaking to U.S. troops via video conference on Christmas Day.
Senate Minority Leader Chuck Schumer has said Democrats won't approve any spending bill that includes funding for a border wall.
Hundreds of thousands of government employees are working during the shutdown without pay.
The House and Senate will meet again on Thursday, but congressional representatives have said that the shutdown could last until at least January 3, when the new Congress is sworn in.