Dozens of volunteers from a Muslim youth group dedicated the past weekend to cleaning up national parks across the country, picking up the slack caused by the partial government shutdown, which entered its 17th day on Monday.
Members of the Ahmadiyya Muslim Youth Association, the largest national organization for Muslim youths, were spotted cleaning up litter across park areas, including the Everglades National Park in Florida and Joshua Tree National Park in California.
Read more: When will the government shutdown end? Trump looks to escalate stalemate as both sides dig in
They were also seen cleaning up areas outside malls across the country, such as the National Mall in Washington, D.C., and the Independence Mall in Philadelphia, home to Independence Hall and the Liberty Bell.
Speaking to Newsweek, Ahmadiyya Muslim Youth Association spokesperson Salaam Bhatti said members of the group had been concerned about "overflowing trash" building up at national parks across the country as a result of the government shutdown.
"We said, 'Man, if there was only something to do about it' and then realized 'Oh wait, there is. We're the largest Muslim youth organization in the country.'"
According to Bhatti, as many as 70 volunteers, "both Muslims and non-Muslims," turned up to support the clean-up initiative, in an effort far from unusual for members of the Ahmadiyya Muslim Youth Association.
Since 2016, the group's members have logged around 200,000 hours of work in clean-up projects, including disaster relief, Bhatti said, adding: "Whether there's a government shut down or not this is something that we just do."
"Service to our nation and cleanliness are important parts of Islam," Madeel Abdullah, who serves as president of the youth group said in a news release, according to CNN.
"We could not sit idly by as our national parks collected trash," Abdullah said. "We will lead by example and dispose of this garbage appropriately and invite all American to join us in these parks and others across the nation."
Bhatti said it was "sad to see what's going on with the government shutdown."
"We hope it has a peaceful resolution and quickly, so that people don't go without food, so that parks can be cleaned up and so we can go back to business as usual," he said.
Because of the ongoing government shutdown, hundreds of thousands of federal employees have seen their jobs put on hold, as well as their paychecks.
The shutdown, which was the third of 2018, began at midnight on Saturday, December 22 over funding for President Donald Trump's border wall.
Democrats have refused to pass a spending bill that would give Trump $5.6 billion in funding to build his border wall, which House Speaker Nancy Pelosi has called an "immorality."
Over the weekend, Trump threatened to escalate the situation by using his presidential powers to declare a national emergency in an apparent bid to bypass Congress to secure funding for his border wall.
"I may declare a national emergency depending on what happens over the next two days," Trump told reporters on Sunday as he departed the White House for Camp David.
At the same time, Pelosi is expected to put pressure on the GOP this week with a series of bills aiming to reopen agencies affected by the shutdown.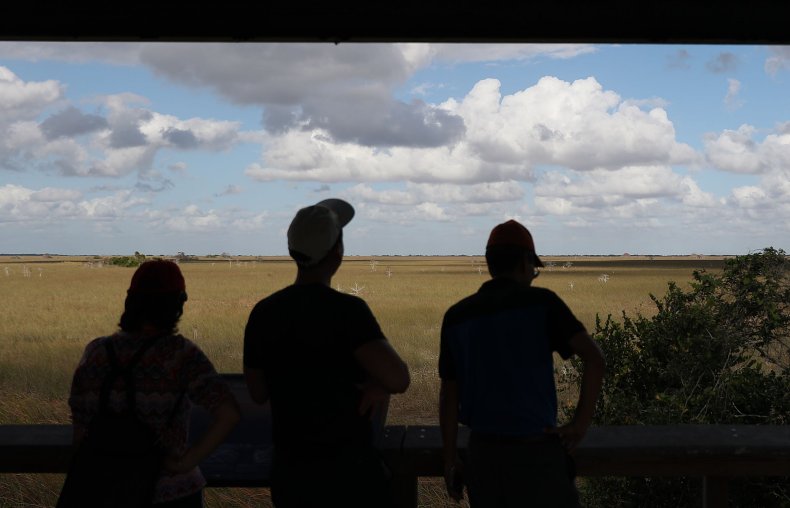 This article has been updated with comments from the Ahmadiyya Muslim Youth Association.