The partial government shutdown that started Friday at midnight has left many Americans asking whether they would get their mail on time, especially their holiday deliveries, and what would happen with their Social Security and Medicare payments.
Those who had planned vacations to national parks during this holiday season are asking similar questions about their planned destinations, and should be aware that many of the popular ones, such as Rocky Mountain National Park, are closed or operating with limited services and amenities. The Grand Canyon is open, and while the visitor center is closed, hotels, lodges and restaurants are open for business.
A notice on the National Parks Service website said that "During the federal government shutdown, this website will not be updated and may not reflect current conditions. Some national parks may remain accessible to visitors; however, access may change without notice."
Though the notice said some parks might be open, there was no guarantee that all facilities and amenities would be available even if the park was open. "For most parks, there will be no National Park Service-provided visitor services, such as restrooms, trash collection, facilities or road maintenance," according to the National Park Service website.
Some state and local agencies have provided financial aid to keep parks open. The state of New York "has provided necessary funding to keep the Statue fo Liberty and Ellis Island open during the shutodwn of the feneral government," a statement from the Park Service read. "The park remains open and welcoming our visitors."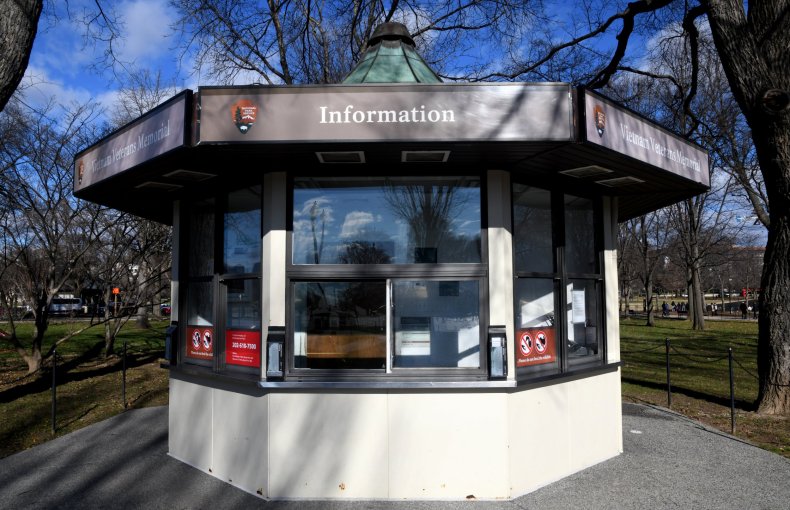 A contingency plan that was released in January during the last partial shutdown, detailed how the parks could be affected by a partial government shutdown.
At that time, the contingency plan said: "Effective immediately upon a lapse in appropriations, the National Park Service will take all necessary steps to suspend all activities and secure national park facilities that operate using appropriations that are now lapsed, except for those that are essential to respond to emergencies involving the safety of human life or the protection of property." That meanst that any park depending on federal funding cut off by the partial shutdown had to close and suspend all activities.
Not only are the national parks and the National Park Service website on hold pending further funding, but Park Service's social media accounts are also limited. A tweet from the National Park Service's account said: "During the federal government shutdown, we will not monitor or update social media. Some NPS areas are accessible, however access may change without notice, and there are no NPS-provided services."
Many of the parks that were closed had alerts and notices on the individual park's website that said if the park was open or closed. To check whether a park is open, users should go to the national park index online, available here, and type in the park they wish to visit.