The Government Could Shut Down on Saturday, Here's What You Need to Know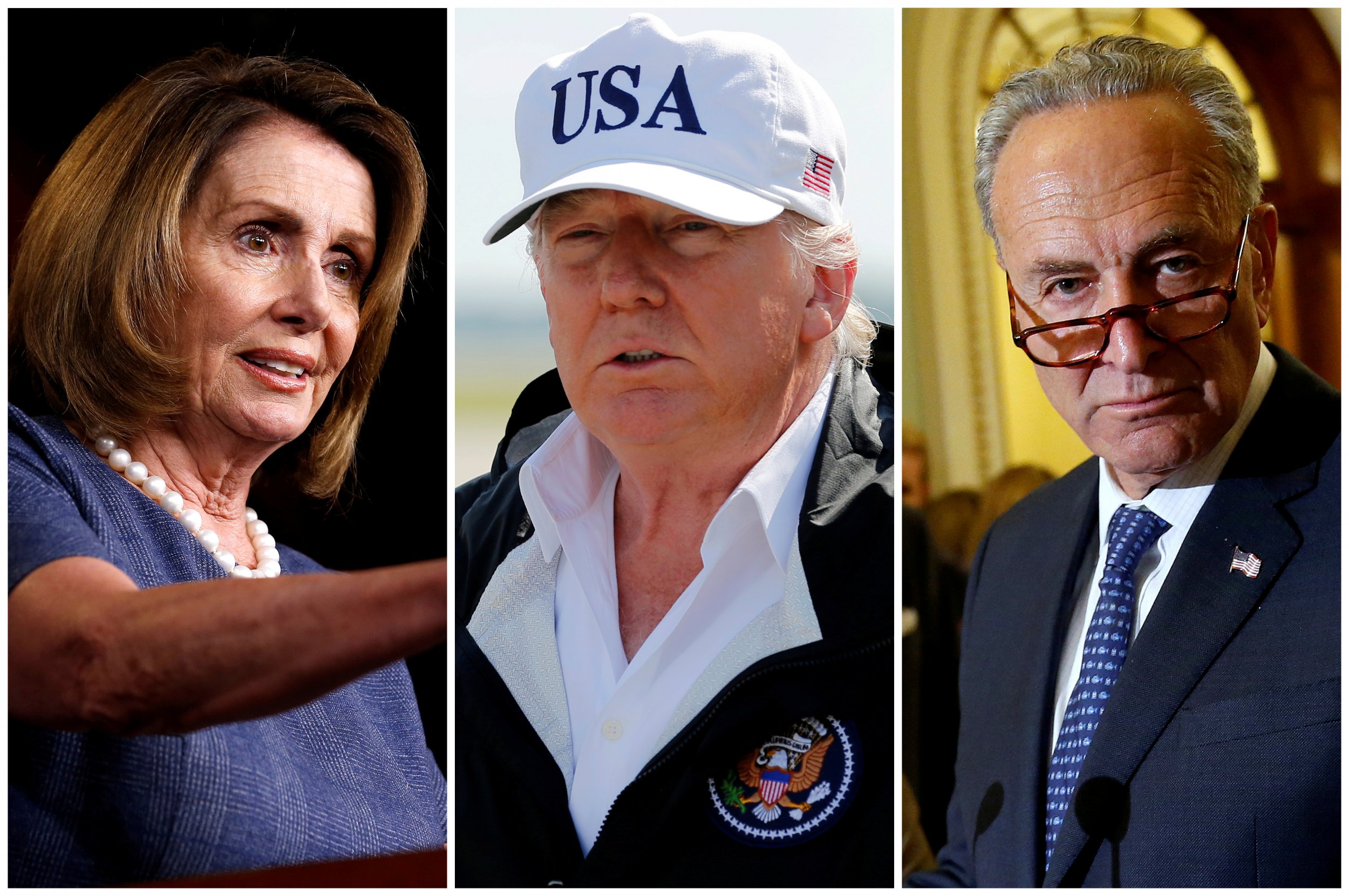 President Donald Trump has said that America could use a "good" shutdown of the federal government—which could happen if no action is taken by midnight Friday—but he's wrong.
Boarding up the federal government is universally bad for the economy. The 16-day shutdown in 2013 ended up costing $24 billion in lost economic output and 850,000 workers were "furloughed" without pay. Monuments were closed and disability checks to veterans were delayed. In the end, it cost the American people more to shut down the government than to keep it open.
American voters didn't like it either, with nearly 80 percent saying that threatening a shutdown was not an acceptable way for Congress to negotiate. In particular, voters blamed the Republican Party; during the first week of the shutdown, the GOP's favorables fell to their lowest level since Gallup began measuring them in 1992.
This time around, sentiment is similar, with only 18 percent of voters saying Congress should allow a temporary government shutdown if it helps them achieve policy goals.
If the shutdown does occur this weekend, the effects will be felt immediately. All nonessential employees of the federal government will stay home until further notice, and some will stop receiving paychecks. Refunds from the IRS could be delayed, as could the State Department's passport service. Most air-traffic controllers and Transportation Security Administration security will continue to go to work, but there won't be as many as them so air-travel will be slower. Members of Congress will have limited staff and won't be as responsive (well, as responsive as they normally are) to constituents. And after 10 days without a spending bill, federal courts will close.
All national parks and historic sites will be roped off, so cancel that trip to sites such as the Grand Canyon and the Statue of Liberty.
In addition, the Centers for Disease Control and Prevention and National Institutes of Health, which fight the spread of disease and enroll patients in potentially life-saving medical studies, will go silent. The Food and Drug Administration, responsible for the safety of the very basic, vital nouns in the agency's very name, will lose about half of its staff.
'It Could Happen'
Trump said before a Cabinet meeting on Wednesday that Democrats opposing his hard-line immigration stance could be the cause of a shutdown. "It could happen. The Democrats are really looking at something dangerous for our country. They are looking at shutting down," he told reporters. Republicans currently have control of the House, Senate and White House, but still need the support of some Democrats in order to pass their spending bill. The bill requires 60 votes in Senate, which has 52 Republicans.
Democrats believe that the spending bill needs to address the opioid crisis and protection for young immigrants who were brought to the United States illegally as very young children, known as Dreamers.
"The only one at the moment who's flirted with a shutdown is President Trump, who tweeted earlier this year that 'we could use a good shutdown to fix the mess,'" said Senator Chuck Schumer (D-N.Y.). Both Schumer and House Minority Leader Nancy Pelosi (D-Calif.) say Democrats support a bipartisan spending bill, blaming Republicans for not working with them.
Republicans are pushing a stopgap measure that would fund the government until December 22 in order to give lawmakers more time to reach a deal on their spending bill. Congress will vote on the measure this week. Members of the conservative House Freedom Caucus have asked for a stopgap measure through December 30, which is also being considered.
Since the modern congressional budgeting process began in 1976, there have been 18 government shutdowns, but none has occurred while one party had control of both houses of Congress and the White House, a status Republicans currently enjoy.