Government Shutdown 2019: Trump's Cabinet Secretaries, Mike Pence to Receive $10,000 Pay Raise as 400,000 Federal Employees Work For Free
The Trump administration is giving its senior employees $10,000 pay raises while 800,000 federal employees are going into their third week on furlough and another 400,000 are working without pay because of President Donald Trump's partial government shutdown over $5 billion in border wall funding. The president also passed an executive order this week denying federal civilian employees a cost-of-living raise.
Cabinet secretaries, deputy secretaries, some senior officials and Vice President Mike Pence will see pay increases beginning Saturday, January 5, according to the Office of Personnel Management and as first reported by The Washington Post.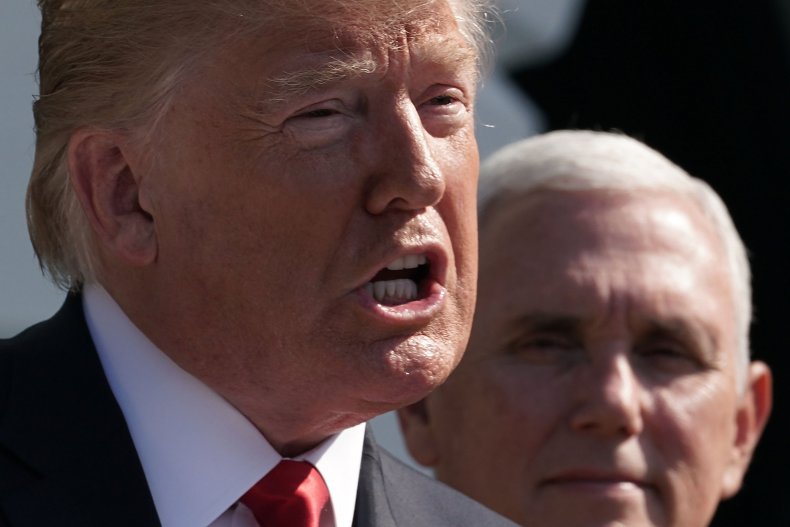 "Unless extended by new legislation, the pay freeze will end on the last day of the last pay period that begins in calendar year 2018," Margaret Weichert, the agency's acting director, wrote last week in a public memo.
Surprisingly enough, the pay raises will happen because of, not in spite of, the shutdown.
The Washington Post reported that a lack of bills funding federal agencies on December 21, 2018, also led to lapse in a pay-cap freeze. The freeze is set to end Saturday, at which time the White House officials will get their raises. Cabinet secretaries will see their salaries jump from $199,700 to $210,700, and Pence will see his pay increase from $230,700 to $243,500.
President Trump, meanwhile, signed an executive order last week canceling a 2.1 percent pay increase for federal workers as well as adjusted cost-of-living pay depending on the localities in which they live and work. Trump called the pay increase "inappropriate" in a letter to Congress.
"We must maintain efforts to put our Nation on a fiscally sustainable course, and Federal agency budgets cannot sustain such increases," he wrote. Budget deficits have ballooned under Trump, who has been willing to use government spending for his pet issues and for his own security as he travels to his personal homes.
The president said that federal workers who were going without pay during the shutdown understood and supported his decision to potentially keep the shutdown going for months. "Many of those workers have said to me, communicated, stay out until you get the funding for the wall. These federal workers want the wall," Trump told reporters on Christmas Day. "I think they understand what's happening; they want border security."
But a survey by Government Business Council and GovExec found that federal employees overwhelmingly oppose the shutdown. Only 30 percent support building a wall, and of that number, 35 percent oppose shutting down the government over it.
The American Federation of Government Employees (AFGE), a federal employees union, sued the Trump administration this week for expecting employees to work without pay.
In a statement, AFGE national president J. David Cox called the president's actions "nothing short of inhumane." The employees "deserve the decency of knowing when their next paycheck is coming and that they will be paid for their work," he said. "Our intent is to force the government and the administration to make all federal employees whole."