Government Spends $62,000 On Goat Hunt, Fails To Find Any Goats
Local politicians in New Zealand have come under fire for spending more than $62,000 on a goat hunt that failed to kill a single goat.
The council of Auckland—New Zealand's largest city—launched the goat cull in order to protect native plants. The goats' ravenous appetite put them in the crosshairs, but the four-legged fiends seem to have escaped justice, according to news site Stuff.co.nz.
Auckland Ratepayers' Alliance spokesperson Jo Holmes told the website the cost of the failed cull was "absurd," and questioned why the government "is literally paying professional hunters to take bush walks."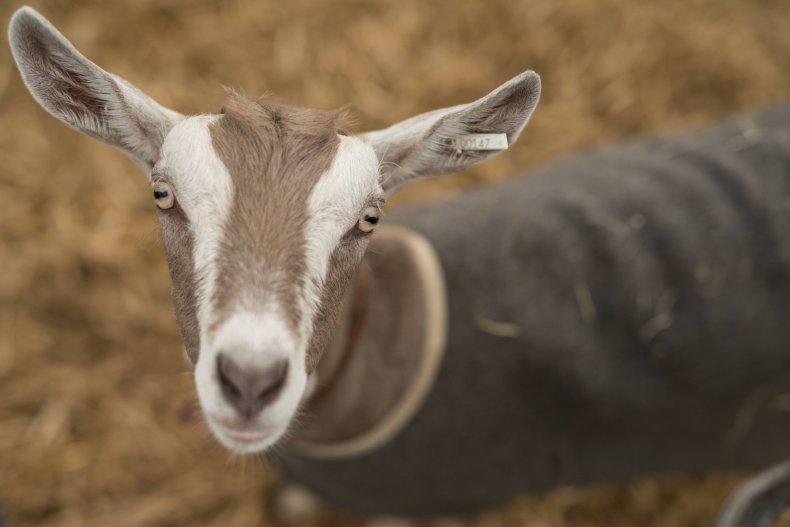 Stuff obtained council spending figures for the 2016/17 year showing a total of NZ$91,724 (around $62,000) spent on goat hunting. A local official told the website that while it believes the feral goat population had been eliminated in the area in the previous five years, the animals can re-establish a large population even if only a few individuals survive.
The spokesperson said the money was being spent to kill any remaining goats that "could lead to a resurgence of the population." But for Holmes, the only benefit seems to be to the hunters, who she says are on a paid exercise program. "We hope the exercise was worth it," she said.
The figures show that most of the cost is related to actually finding the animals. This becomes even harder, and therefore more expensive, and their overall number declines. The goats have also started climbing higher to avoid the search and destroy missions, forcing hunters to spend more time and money reaching them.
Read More…Sex-Crazed Goats Face Mass Castration After Causing Mayhem in Irish Town
The council has spent NZ$401,658 (around $276,000) managing the goat population in the past five years, killing 244. This works out at around NZ$1,600 ($1,130) per goat.
Over the same period, the government spent NZ$328,970 (around $226,000) to kill 803 feral pigs elsewhere in the country, working out at around NZ$409 per pig (roughly $280)—far cheaper than nabbing the crafty (or non-existent) goats.
Other hunters are equally bemused. Only paid professionals are allowed to target the goats, even though amateurs say they would be happy to lend a hand at no charge. "Amateur hunters would happily do the job free of charge, if the council would let them," said local hunter Paul Cheetham. "I would probably go every weekend and I would take my kids."