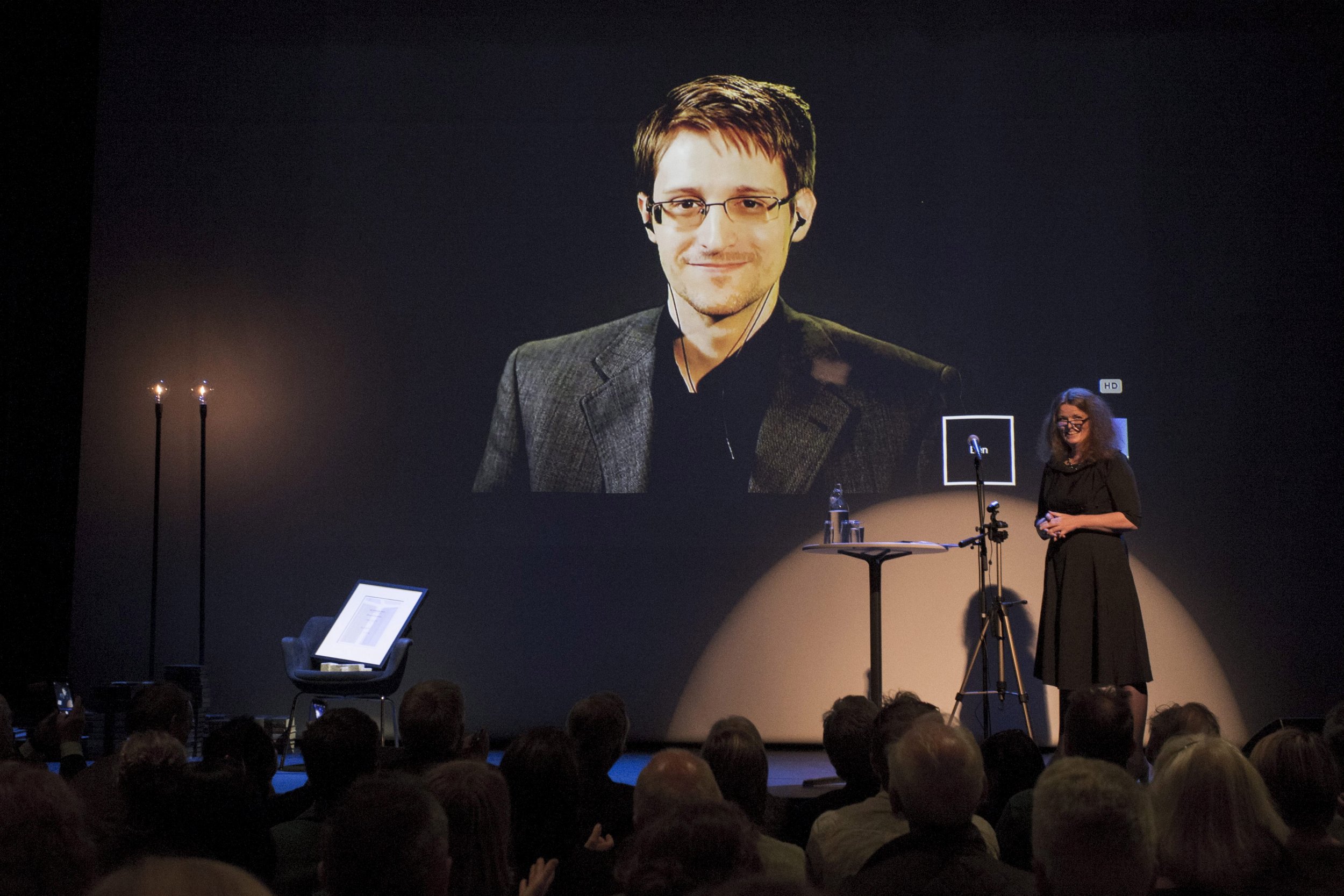 Call it the newest era of Big Brother—nearly eight in 10 young adults say the U.S. government is likely "tracking their communications," according to the Pew Research Center.
The survey published Wednesday revealed that a majority of Americans, regardless of age or political affiliation, say it's very or somewhat "likely" that the U.S. government is monitoring their phone calls and emails. The paranoia spikes in young Americans under the age of 30—nearly eight in 10 acknowledge a likelihood of government surveillance—where only six in 10 adults over 50 share the same concern.
It's a bipartisan fear—self-identified Republicans and Democrats were equally likely to say the government is monitoring their phone calls or emails. Men and individuals without a college degree were more likely to suspect government spying.
The poll was conducted in February, shortly after President Donald Trump took office, amid speculation over what the new leader of the free world would do with access to sophisticated technology and government surveillance capabilities. Trump claimed around that time that former President Barack Obama had his "wires tapped" in Trump Tower as he campaigned in 2016. Those claims were later debunked.
Most Americans assume government agencies are monitoring personal communications, but a 2015 survey indicated they certainly don't approve. About 57 percent of U.S. citizens said it is unacceptable for their government to monitor the communications of citizens.
The findings come years after National Security Agency contractor Edward Snowden leaked approximately 1.7 million classified documents about surveillance programs in 2013. It revealed that the NSA was collecting the telephone records of tens of millions of Americans and using secret court orders to force phone company Verizon to hand over telephone data to the NSA on an "ongoing daily basis."
Snowden has continued to warn Americans against surveillance groups targeting their technology—he recently told Apple customers that a newly unveiled facial lock system is "certain to be abused," fueling speculation over privacy with modern technology.
The National Security Agency, which is responsible for intelligence gathering, says its activities are subject to strict oversight and that they are trained to protect the privacy of U.S. citizens. Just don't tell George Orwell.