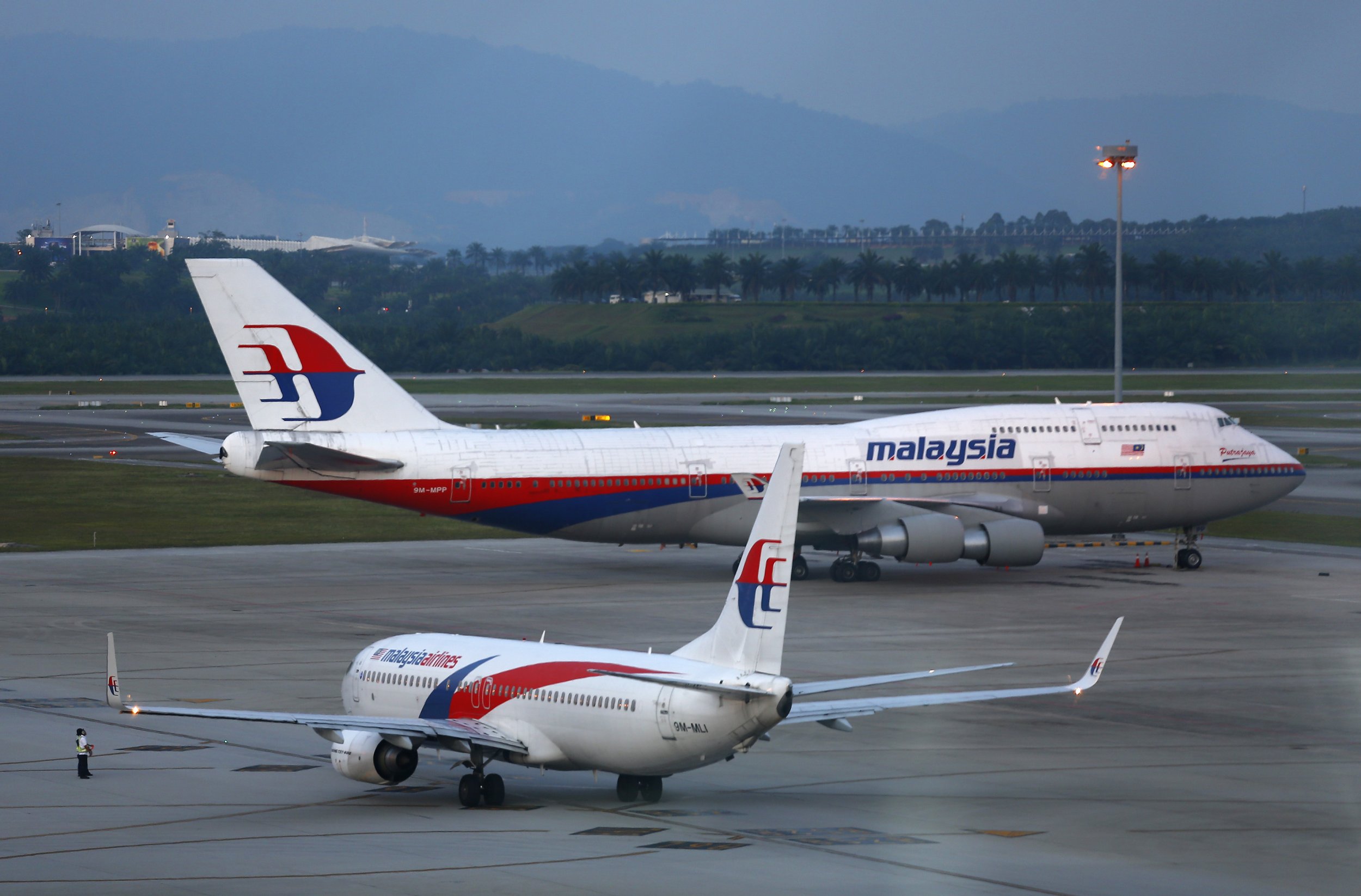 Malaysia's government will carry out a "complete overhaul" of its troubled national airline in an attempt to revive the loss-making company after it was hit by two devastating jetliner disasters this year.
The move on Friday to de-list Malaysia Airline System and take it private had been expected since ticket sales slumped in the wake of the baffling disappearance of MH370 on March 8 with 239 passengers and crew. The airline's crisis deepened on July 17 when another jet, Flight MH17, was shot down over Ukraine, killing all 298 people on board.
State investment fund Khazanah Nasional's proposed 1.4 billion ringgit ($436 million) buy-out of the shares it does not own paves the way for it to take steps such as cutting back on less-profitable routes, trimming the bloated payroll and installing a new management team.
A full-scale rebranding of the airline, which has reported losses for the past three years, could also be considered as it grapples with shaky customer confidence following the twin tragedies.
Khazanah said it will need cooperation "from all parties" to undertake the restructuring, covering the airline's operations, business model, finances, staff and the regulatory environment.
"Nothing less will be required in order to revive our national airline to be profitable as a commercial entity, and to service its function as a critical national development entity," it said in a statement.
Political considerations will play a important role in the restructuring of the company, which like other state-owned firms, has been used by the government to promote development goals such as affirmative action policies for majority ethnic Malays. Reuters first reported on the possible restructuring in July.
Khazanah has injected more than 5 billion ringgit ($1.6 billion) into MAS over the last 10 years, as it has increasingly struggled in the face of competition from upstart budget airlines such as AirAsia Bhd.
POLITICAL SENSITIVITIES
Attempts to restructure the airline over the years have been politically fraught due to heavy opposition to job losses from its influential labor union.
"There is no point in going to another airline or getting some private equity team involved or anything like that because the government will effectively have to offer some sweeteners to the union to diminish their power and diminish their size," said Timothy Ross, Asia transportation analyst at Credit Suisse. "They probably employ 5,000 people too many."
The carrier has a fleet of 151 planes and a total staff of nearly 20,000.
The head of Malaysia Airline's main labor union said it would support the plan only if the current top management team, led by chief executive Ahmad Jauhari, was replaced.
"Ahmad Jauhari has had three years to turn things around. We've made it very clear, we will support a new team that has the aviation knowledge and integrity for the job," Mohd Jabarullah Abdul Kadir told Reuters.
Khazanah will offer 27 sen for each share in the company it does not own, amounting to 1.38 billion ringgit, a 12.5 percent premium to the closing share price on Thursday, MAS said in a statement after suspending its shares.
"DRAMATIC IMPACT"
Khazanah, which owns 69.37 percent of MAS and is chaired by Prime Minister Najib Razak, said it expected to give more details of the planned restructuring by the end of August after it has secured approval from shareholders.
The airline and its key stakeholders are in talks with banks for a strategic overhaul that could include the partial sale of its engineering unit and an upgrade of its ageing fleet, sources involved in the discussions have told Reuters.
The company turned in its worst quarterly performance in two years in the January-March period and has been burning through its operating cash.
The carrier warned in May of a "dramatic impact" on passenger traffic from the loss of Flight MH370. The July 17 disaster, in which MH17 was believed to have been shot down by Russian-backed rebels in Ukraine, sped up government efforts to restructure the airline, sources said.
Sources had told Reuters in July that planned to take the airline private as the first step in a major restructuring. The state investor is working with CIMB Investment Bank on the restructuring, the sources added.
"This is the sensible way forward given that massive surgery is required," said Christopher Wong, a senior investment manager at Aberdeen Asset Management Asia.
Mohshin Aziz, an analyst from Maybank Investment Bank Research, said the price offered by Khazanah was a fair deal for minority investors.
"If you do a fair-value analysis, we derive a fair value of 25 sen. Seeing that Khazanah is offering 27 sen, that's a decent premium."