Governor Andrew Cuomo: David Sweat Disengaged With Accomplice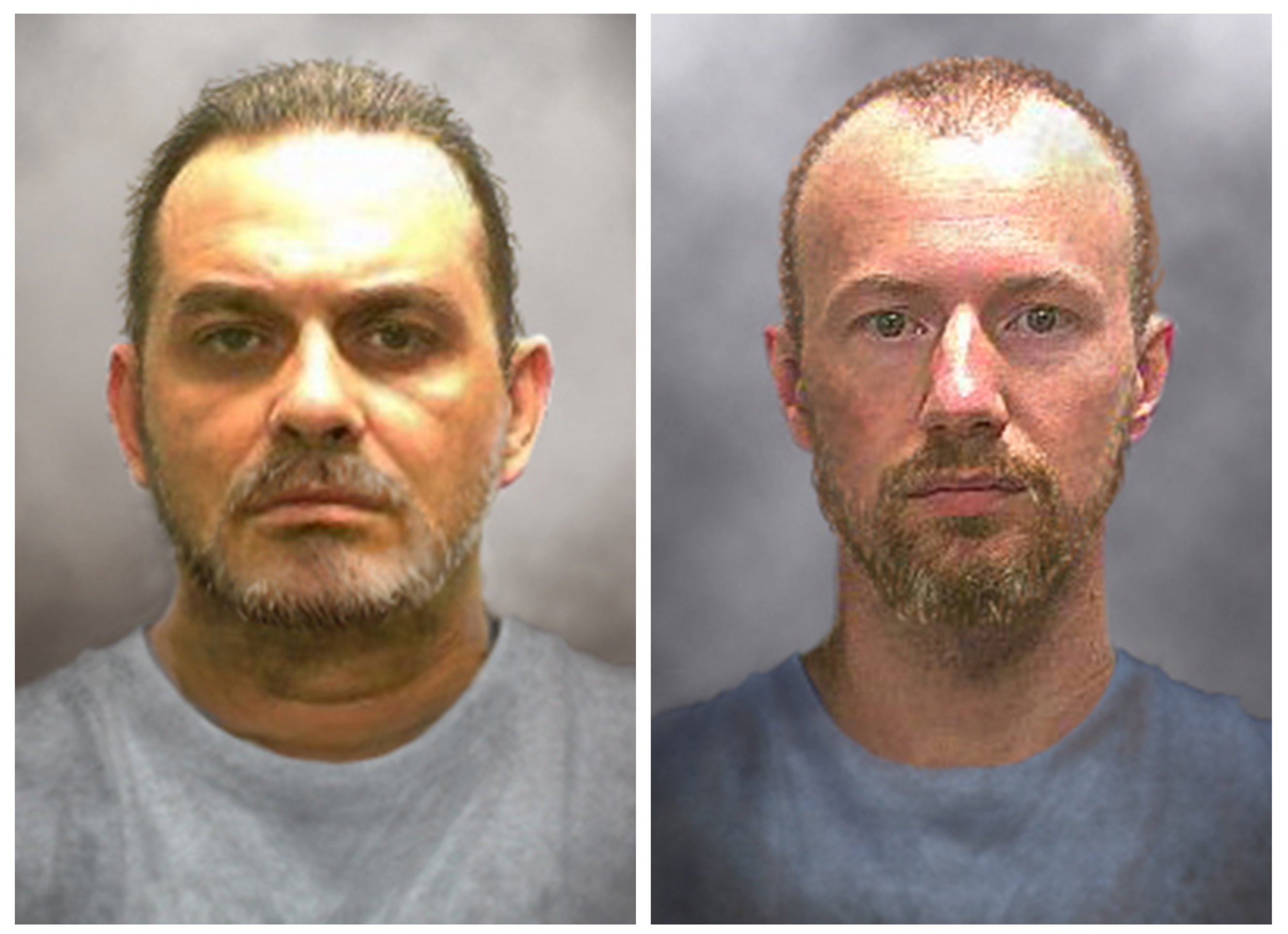 David Sweat allegedly disengaged from his accomplice, Richard Matt, about five days ago before both escaped inmates were found separately by authorities over the weekend, New York Governor Andrew Cuomo said Monday.
"Sweat felt that Matt was slowing him down," Cuomo said Monday during a radio interview with The Capitol Pressroom. After an official fatally shot 49-year-old Matt on Friday afternoon, authorities discovered that the inmate had blisters on his feet. Sweat, 35, is a younger, more athletic man than Matt, Cuomo noted.
The governor also revealed the inmates originally planned to escape to Mexico when they left the maximum-security Clinton Correctional Facility in Dannemora, New York, on June 5. Mexico was the location where Matt previously fled after he killed and dismembered his boss in New York. He later murdered an individual in Mexico, and was imprisoned in the country before his time at the New York facility.
The plan to travel across the border allegedly would have been aided by the vehicle provided by Joyce Mitchell, a prison worker who is charged with promoting prison contraband and criminal facilitation. The three of them allegedly planned to kill Mitchell's husband, Lyle, then drive to Mexico under the theory that she was in love with one or both of the inmates, Cuomo said.
"Then they would go live happily ever after, which is a fairy tale that I wasn't read as a child, but we will believe what we want to believe," he said on the radio.
Before she could follow through with her promise, Mitchell reportedly had a panic attack and was hospitalized on June 5, the night the inmates escaped from the prison. Instead, they drove north toward Canada. Both prisoners eventually were found not far from the border.
Aside from Mitchell, authorities have arrested and charged another prison worker, Gene Palmer, with allegedly aiding the inmates.
"We want to be loud and clear on that: We're going to prosecute those cases to the full extent of the law," Cuomo said. "If you helped a convict escape, you will become a convict."
Reports have revealed the FBI has launched an investigation of drug trafficking and corruption into the Clinton Correctional Facility.
"Those practices and systems have to be looked at. I think there may have been a tendency by the guards in this honor block where these were long-termers who were well-behaved, people may have become laxed," Cuomo said, adding that he wants to wait for the inspector general's opinion.