Will New York Governor Andrew Cuomo Become President One Day? Not If NYC's Subway Crisis Continues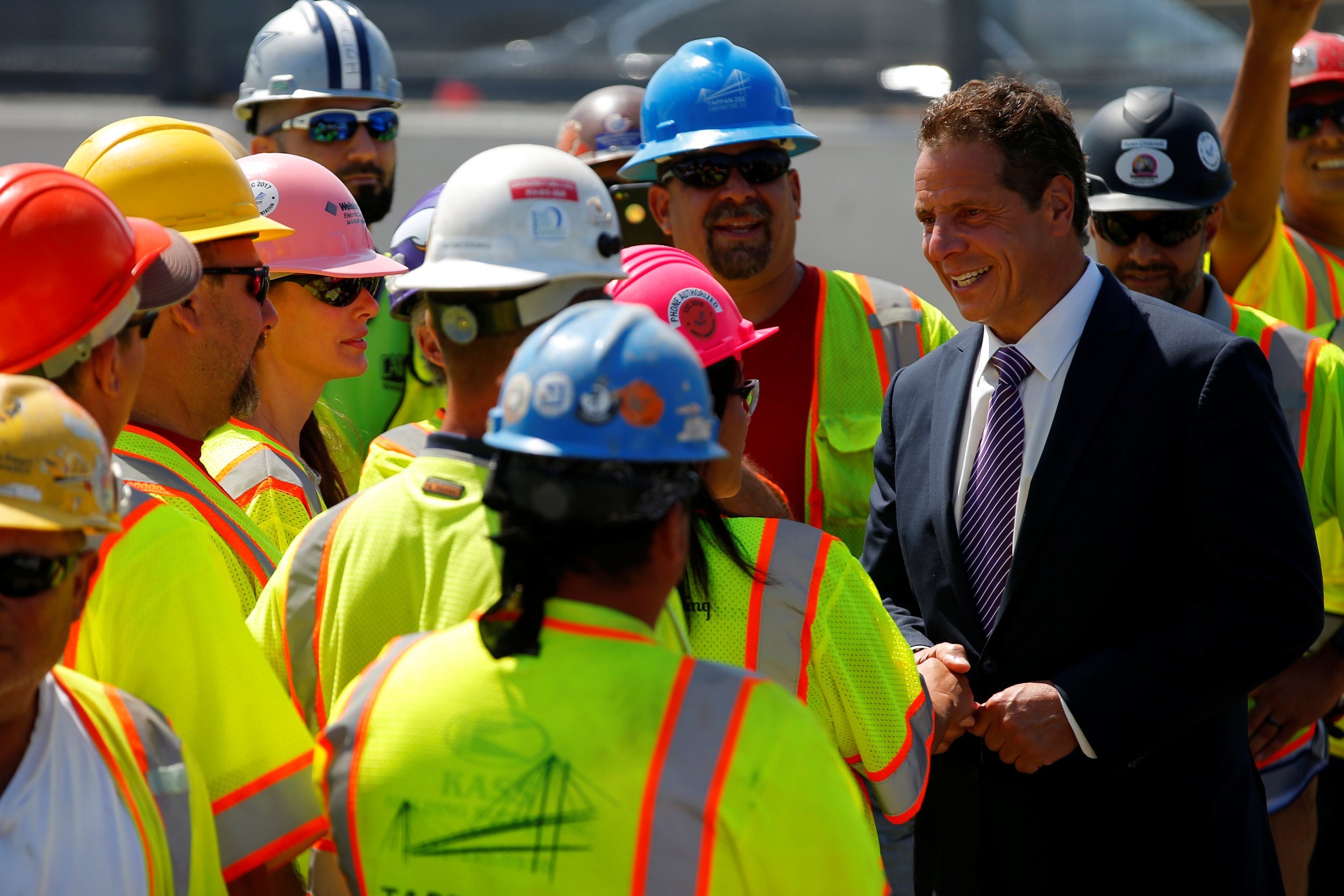 When New York City's long-delayed Second Avenue subway line debuted this year, it had so many unaddressed "quality control" defects that now critics are saying it is Governor Andrew Cuomo's fault for rushing his workers to meet a politically expedient deadline he had set.
The Federal Transit Administration found more than 17,000 outstanding defects along the four-station line after it opened on January 1 after a mad scramble to the finish by workers pushed by Cuomo.
"Quality was compromised for schedule acceleration," says the federal report, which was obtained by The New York Times.
"The large number of discrepancies is a concern. Such a large number of discrepancies indicate a breakdown in the contractors' quality assurance program, the subcontractors' quality control program and that quality was compromised for schedule acceleration."
Only about 10,000 of those "discrepancies" had been fixed by May, when the feds last inspected. The project is not expected to earn its final federal safety certificate until November, the Times reported.
"It would be better to wait a couple more months and get it right, rather than prematurely have a ribbon-cutting ceremony to benefit the governor," Larry Penner, a former official at the Federal Transit Administration who oversaw grants for projects in New York and New Jersey, told the newspaper.
When he set the January 1 deadline for a project that had been delayed repeatedly since construction began for the first time in 1972, Cuomo said his mission was "restoring confidence in government...and actually getting the job done." Critics point out that a subway line with 17,000 defects was not, in fact, done.
"Keep this in mind when Cuomo is trumpeting the 2nd Ave subway during his 2020 White House run," tweeted Brooklynite Payton Guion.
John McCarthy, a spokesman for the Metropolitan Transportation Authority, defended the authority on Wednesday.
"The stations on the new Second Avenue line are completely safe and they have been since the day they opened," McCarthy said in a statement. "They feature state-of-the-art technology for fire protection, closed-circuit monitoring and new public address systems — any suggestion that safety was at all compromised to meet the deadline to open is patently false."
But the statement did not address why there were defects in the first place.
Cuomo has touted his commitment to infrastructure — and his handling of many statewide projects will be a key part of a possible presidential run. But only 43 percent of New York voters say Cuomo is doing a good or excellent job, compared to 55 percent who rate his job performance as poor or fair, according to a Siena College poll released early September.