Governor Candidate Calls Himself 'Louisiana's Donald Trump': Supports Trump 'Against These Liberal Lunatics'
President Donald Trump won the state of Louisiana in the 2016 election with 58 percent of the vote. Now, a successful businessman from Baton Rouge who is a political outsider hopes to ride Trump's coattails in a race for governor this fall.
Eddie Rispone, a wealthy Republican, unveiled a 30-second ad laying out his platform that includes protecting constitutional rights, banning sanctuary cities and putting a stop to giving benefits to illegal immigrants in the Bayou State.
Rispone says he has given money to Trump's campaign, and that he supports the president "against these liberal lunatics."
"I'm Eddie Rispone. I supported President Trump against Hillary [Clinton], gave him money, put a bumper sticker on my truck and I support our president more than ever against these liberal lunatics running now," Rispone started out in his ad.
Anthony Ramirez, the communications director for Rispone, told the USA Today network in Louisiana that "We think the similarities between Eddie and President Trump are clear. Both are conservatives and both are outsiders with serious business backgrounds, so you could say Eddie is Louisiana's Donald Trump."
Rispone in the video went on to explain his agenda, which parallels President Trumps speeches at rallies.
"As governor, I will work with President Trump to protect our constitutional rights, to ban sanctuary cities, and end taxpayer benefits for illegal immigrants in Louisiana. I'm Eddie Rispone, and I stand with President Trump."
Rispone and his brother started a construction business in 1989 and turned it into a multi-million dollar enterprise, according to his campaign website. He states that he stands for lower taxes, limited government and placing less burden on Louisiana taxpayers.
His campaign war chest already has about $10 million in cash, mostly from his own pocket, according to reports.
The incumbent this fall is John Bel Edwards, the only Democratic governor in the southernmost U.S. states. Edwards so far is being challenged by two Republicans — Rispone and Ralph Abraham — and independent candidate Gary Landrieu. The filing deadline in Louisiana is Aug. 8, and all candidates will be on the ballot as there is no primary.
Jared Leopold, a former spokesman for the Democratic Governors Association, said "Gov. Edwards is in a strong position for re-election and is one of the most popular governors in America for a reason: He's working across party lines to get things done for Louisianans."
The general election in Louisiana is scheduled for Nov. 16. A candidate can win the governor's seat outright if they win more than 50 percent of the popular vote. If there is no winner after Nov. 16, the top two will meet in a runoff.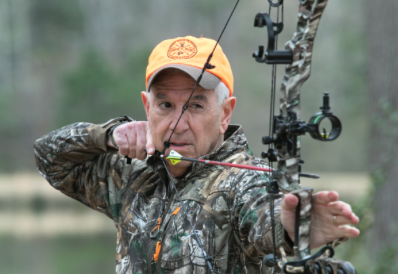 Governor Candidate Calls Himself 'Louisiana's Donald Trump': Supports Trump 'Against These Liberal Lunatics' | Politics