If Trump Didn't Run, Chris Christie Says He Would Have Been President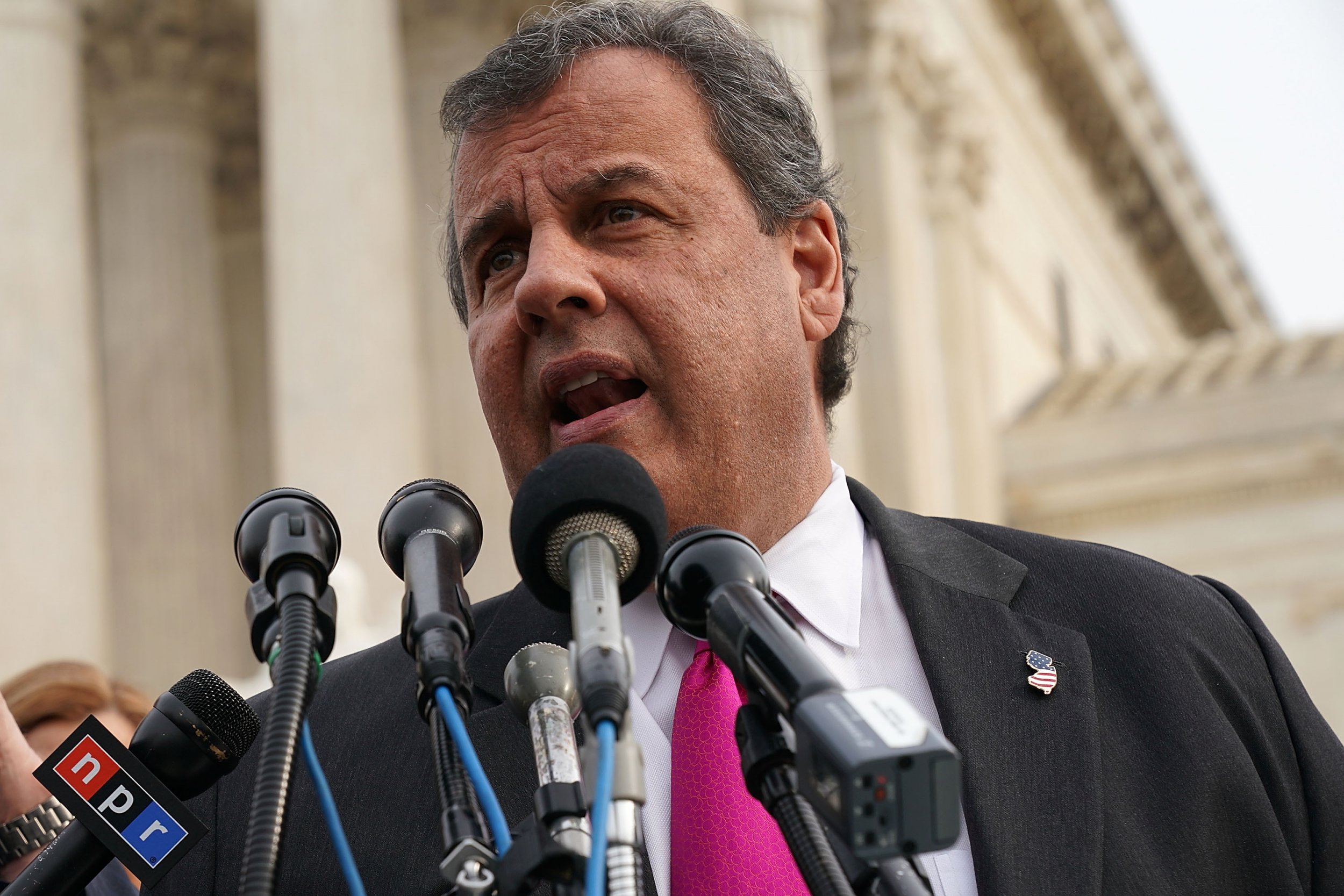 As New Jersey Governor Chris Christie nears his final days in office, he reflected on the past eight years by telling NJ.com that the state would miss him and that if President Donald Trump had not run in the 2016 election, he would have "absolutely" been America's commander-in-chief today.
"It's incredibly frustrating to think to yourself, 'Wow, if this guy were not in the race, we'd win this thing,'" Christie said about Trump in an interview with NJ.com published Sunday. "And I absolutely believe if Trump had not gotten into the race I think we would have won." Still sore about his presidential bid, Christie also said during the interview that Trump's advisors "ill-served" the president by choosing to fire him as transition chair in November 2016.
Christie is not allowed to run for the governor again because of term limits. He could potentially run for president or governor in the future, but said last October that he doesn't see himself running for either office again.
On Friday, Christie said in an interview with The New York Times, that he didn't believe Trump had been disloyal to him and that he is still friends with the president.
Despite Christie's claim that he would've been president, he was not the last GOP candidate to bow out of the 2016 race before Trump was made the Republican nominee for president in July 2016. Christie dropped out on February 10, 2016, and was followed by Dr. Ben Carson and Florida Senator Marco Rubio. Texas Senator Ted Cruz and Ohio Governor John Kasich were the last two standing before Republican National Committee delegates chose Trump as their candidate.
After being cut off from the Trump transition process, Christie virtually disappeared from the national political discussion. However, in Michael Wolff's controversial new book Fire and Fury, Trump allegedly said that he wanted Christie to serve as either attorney general or chief of staff because Christie would "perform kamikaze acts for him."
Christie will leave the New Jersey governor seat in January 2018 having set the record as the least popular governor in New Jersey history. He had a slender approval rating of just 15 percent in June of last year, and during his 2016 bid for the presidency, just 28 percent of voters in a public opinion poll said Christie was favorable.
Though an overwhelming number of New Jerseyan disapprove of Christie, he said "They're gonna miss me when I'm gone." During the interview, Christie rated himself as a "B+" governor with "A" moments, and said the "know-nothing voyeurs" of the media were responsible for his low ratings.