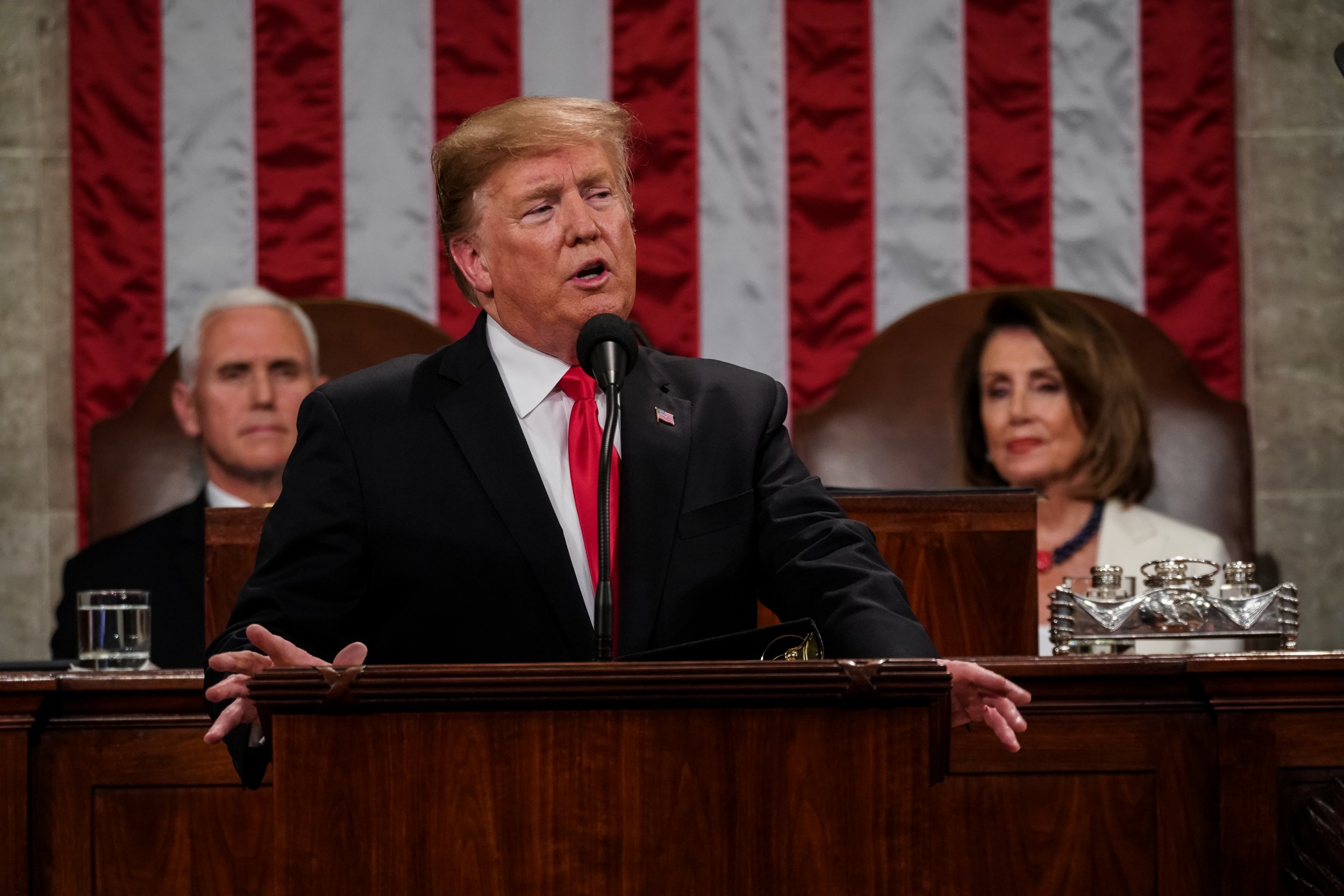 New York Governor Andrew Cuomo criticized President Donald Trump and his allies for "intentionally spreading lies" about the state's recent abortion law.
During his State of the Union address, Trump asked Congress to pass legislation prohibiting late-term abortions to "build a culture that cherishes innocent life." He specifically called out lawmakers in New York for cheering "with delight" when the Reproductive Health Act was passed.
The legislation was signed into law on January 22, the anniversary of the Roe v. Wade landmark Supreme Court decision. It permits health care practitioners to perform abortions through the first 24 weeks of pregnancy or when the fetus shows no signs of viability, and permits abortion later only when a woman's life or health is in danger.
It also repealed sections 125.40, 125.45, 125.50, 125.55 and 125.60 of New York's penal code, which dealt with abortion in the first and second degree, self-abortion in the first and second degree and issuing abortion articles.
Cuomo called Trump's "diatribe" against the law part of the "far-right's escalation of its assault on a woman's constitutional rights." He wrote in an op-ed for The New York Times that he signed the Reproductive Health Act into law to protect against the fight to overturn Roe v. Wade.
"As part of their attack on women's rights, Mr. Trump and his allies are intentionally spreading lies about New York's Reproductive Health Act," Cuomo wrote. "Their goal is to end all legal abortion in our nation."
The governor rebuked Trump's claim that New York's law would allow babies to be "ripped from the mother's womb moments from birth." Cuomo explained that the law didn't allow for third-trimester abortions except in cases in which the life or health of the mother was at risk, as stated in Roe v. Wade.
"Mr. Trump and the religious right are spreading falsehoods about New York's law to inflame their base," Cuomo wrote. "Activists on the far right continue to mislead with the ridiculous claim that the act will allow abortions up to a minute before birth."
Cuomo reiterated that the recent New York legislation codified existing federal law and previously established abortion practices. He also said that the objections of Trump and other critics of the law weren't about the "rare occasion" when an abortion is performed to protect a woman's life or health, but "about the desire of Mr. Trump and allies on the right to outlaw abortion entirely."
The Catholic Church, of which Cuomo is a member, also criticized the law, and Cuomo acknowledged that personal religious values don't always align with policies.
"But I'm not here to legislate religion," Cuomo told WAMC. "I happen to be Catholic, but you're not a Catholic governor or a Jewish governor or a Muslim governor. You're just governor. And you can have religious views but different legal, civil views, and that was my father with abortion."