Governor Cuomo Still Wants You to Get a Flu Shot But That Viral Muscle Pic Is from 2019
Need a reminder to get your flu vaccine? Look no further than New York Governor Andrew Cuomo's latest Instagram post.
The governor shared a throwback image from 2019, posed for the pictures flashing his muscles and a maskless smile, while getting a flu vaccination from a nurse.
"Flu season is approaching. This year it's especially important to get vaccinated for the flu," the governor captioned his Instagram update on Friday. "You don't want to risk getting both Covid AND the flu.
He also encouraged his followers to find out where they can get vaccinate for the flu at VaccineFinder.org.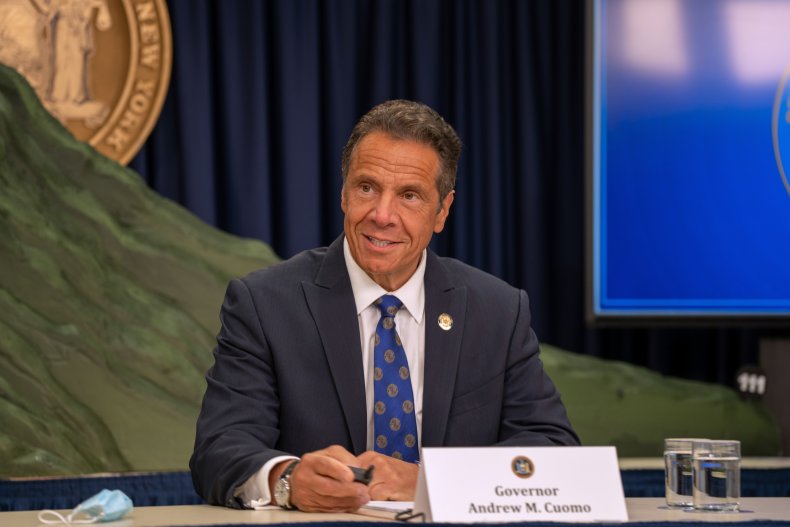 Some followers reacted to Cuomo's muscular build. "why is Cuomo ripped tho," one user pondered. "Gun show," another commented. "Alright no need to flex on us that hard my man," a third wrote.
"Wow my man really flexed for the flu shot," someone said of Cuomo. "Jealous of that nurse," another chimed in.
Others had jokes about Cuomo's stance on gun control. "Thought you were anti gun bro," someone said. "I don't remember buying tickets to the gun show, Governor," another wrote.
"This is what they meant when they said gun control doesn't work," a third quipped.
Despite the fact that the photo was from 2019, many users asked him why he wasn't wearing a mask. Cuomo emphasized the importance of wearing masks throughout the pandemic, and most recently teamed up with Paul Rudd for a PSA aimed at millennials.
"Where's both of your masks?" one said, aimed at Cuomo and the nurse administering the shot. "Unless you both live under the same roof you both should be wearing a mask," a second wrote.
"Stop flexing your muscles and put a mask on," a third chimed in.
In April, Cuomo ordered everyone to wear a mask in public in order to curb the spread of the coronavirus, CNBC reported. "If you are going to be in a situation, in public, where you come into contact with other people in a situation that is not socially distanced, you must have a mask or a cloth covering nose and mouth," he said at the time, which is still enforced.
He also keeps New Yorkers updated daily on social media about the spread of the coronavirus throughout the state.
Most recently, on Monday, Cuomo issued an executive order, mandating all passengers on public transit to wear a mask. Those who do not comply must pay a $50 fine.
So, don't forget to get a flu shot this fall, and bring your mask with you.