Governor Accused of Blackmailing Mistress With Nude Photo Will Be Investigated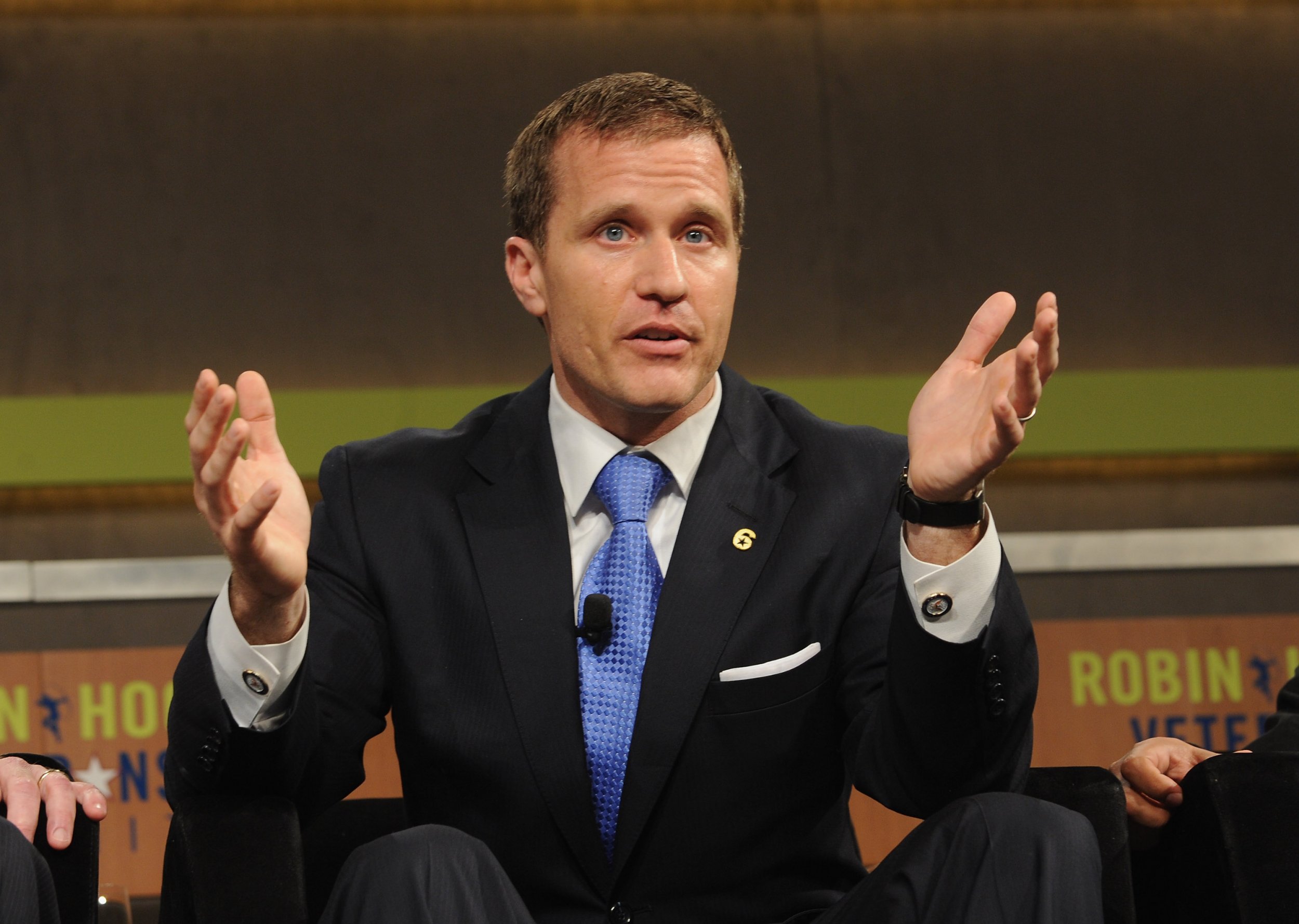 Prosecutors are launching a criminal investigation into the behavior of the Missouri governor accused of blackmailing a mistress with a nude photo, the St. Louis circuit attorney announced on Thursday.
Eric Greitens, the Republican governor of Missouri, acknowledged the affair on Wednesday night after local news station KMOV published a scathing investigation into the governor's affair, but he continues to deny the blackmail the report alleges. According to that woman's ex-husband and a recording, Greitens allegedly tied the woman up in his basement, and took nude photos of her to use as blackmail and threaten her into silence.
"The serious allegations against Missouri Governor Eric Greitens are very troubling," Circuit Attorney Kim Gardner wrote in a statement on Thursday. "After further consideration, I have decided to launch an investigation into the alleged actions of Governor Greitens.
Gardner added, "It is essential for residents of the City of St. Louis and our state to have confidence in their leaders. They must know that the Office of the Circuit Attorney will hold public officials accountable in the same manner as any other resident of our city. Both parties and the people of St. Louis deserve a thorough investigation of these allegations."
The woman in the affair, who has not been named or made an on-the-record statement, was Greitens' hairdresser, according to KMOV's months-long investigation. The news station obtained the tape from her ex-husband.
According to KMOV, the tape exhibited a dialogue between the ex-husband and the woman, in which she admitted the affair. Below is an excerpt:
Ex-Husband: "Tell me the truth. The truth. Only the truth.
Woman: So, on Saturday morning, before my first client, I did go to his house.
Ex-Husband: For the first time?
Woman: For the first time. Ever. Like I said, nothing, period, had ever happened or taken place until this snowball. This (expletive) tornado just happened. I know I brought this on."
When the woman went to Greitens' house, according to the tape, he said to her, "I'll make you feel better. I'll make you feel good. Come downstairs. I want to show you how to do a proper pull-up." She added, "And I knew he was being sexual and I still let him. And he used some sort of tape, I don't what it was, and taped my hands to these rings and then put a blindfold on me."
The woman added, "He stepped back, I saw a flash through the blindfold and he said: "you're never going to mention my name, otherwise there will be pictures of me everywhere."
Greitens posted a response to the report, which aired on Wednesday, explaining that he and his wife, Sheena, had resolved the extramarital affair years prior, and denied that any blackmail or non-consensual photography ever took place.
His lawyer, in a separate statement, added: "There was no blackmail, and that claim is false...The outrageous claims of improper conduct regarding these almost-three year-ago events are a lie."