Governor Greg Abbott Begins Reopening Texas Economy With State Parks
Texas became one of the first states in the U.S. to begin the slow and methodical process of restarting its economy by reopening its state parks to visitors on Monday.
It was all part of the multi-phased plan Texas Governor Greg Abbott unveiled in an address April 17 about the state's economy.
Abbott's plan, which came a day after state governors met with President Donald Trump in a video conference to discuss reopening guidelines, uses three executive orders to streamline the process.
The first of those executive orders established the governor's Strike Force to Open Texas, composed of health care professionals, business leaders and political leaders who make recommendations that guide the reopening of all phases of the state's economy and properly implement greater COVID-19 testing guidelines.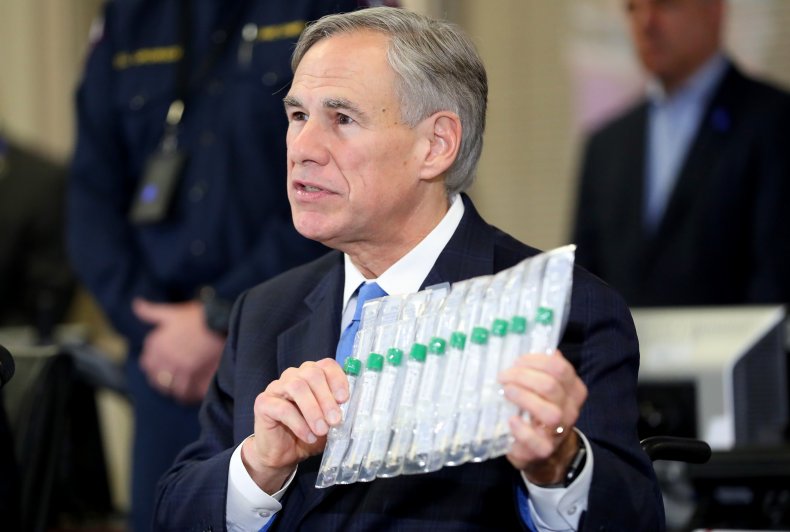 The two subsequent executive orders outlined which businesses or industries would reopen, the reopening process through the first week of May, and the directions for hospitals and health care professionals in dealing with containing COVID-19.
According to the Texas Department of Health and Human Services, 18,923 people have tested positive for COVID-19, resulting in nearly 500 deaths and 5,334 patient recoveries—the second most recoveries in the U.S., according to Abbott.
"We are beginning to see glimmers that the worst of COVID-19 may soon be behind us," he said. "The number of infections and hospitalizations is beginning to level off."
Many of the state's urban areas have been among the hardest hit in Texas, with Houston recording the most coronavirus cases, with 4,653 confirmed COVID-19 cases as of April 19.
However, with continued social distancing practices, increases testing capabilities, and better public sanitation standards in place, Abbott said the state was ready to begin reopening the economy and returning Texans to the workforce in three careful phases.
The first phase of reopening involved the reopening of state parks on Monday and requires visitors to wear a face mask and maintain social distancing outside their own party, which is limited to five people.
Retailers in Texas are also advised to implement their own curbside delivery or home delivery service by April 24, which should pose a minimal public health risk.
The services, which Abbott referred to as the Retail-to-Go model, would require all retail employees to be screened for coronavirus, trained on proper hygiene, trained on the proper use of social distancing practices, which will include wearing face masks when dealing with the public.
The first phase of reopening also ushered in the closure of public and private school campuses statewide for the remainder of the school year, as well as the closure of all public and private college and university campuses.
Abbott said the Texas Education Agency would provide more guidance to school districts about high school graduation ceremonies this summer, and a timetable for the eventual return to campuses for the start of the fall semester.
Abbott said more openings would be announced on April 27, and again in early May if medical advisers determine COVID-19 infection rate is declining, hospital capacity is still readily available, and there's evidence that testing is helping to contain the spread of COVID-19.
The second phase of reopening will target hospitals and doctor's offices to ensure there are enough medical resources and personnel to treat coronavirus patients, and also loosens requirements for surgeries or diagnostic tests.
"By coming together, we can get Texans back to work, practice safe standards that will prevent the spread of COVID-19, and we can overcome this pandemic," Abbott said.