How to get 2018 Governors Ball Tickets: Presale Launching Soon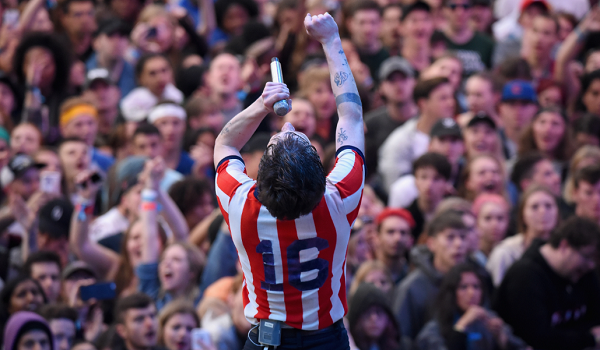 If you're a festival-goer suffering from the end-of-the-year blues, here is something to boost your spirits: Governors Ball tickets are about to be available for purchase.
Founders Entertainment, the masterminds behind the annual music festival held on New York City's Randall's Island, announced the official dates for the three-day event on Friday. A ticket presale begins December 12 and will remain open for two days. During that window, music lovers will be able to score Gov Ball tickets at the lowest price, starting with three-day general admission tickets at $245 and three-day VIP tickets at $560.
The special holiday sale is part of the festival's 12 Days of Gov Ball, an event to drive anticipation for the spring festival.
The 2018 Governors Ball lineup has not been released. But during the 12 Days of Gov Ball, hopeful attendees will receive clues about performers until the roster is revealed in January. The first clue—an image of a hand holding a torch—was also released on Friday.
The popular music festival began in 2011 and has drawn thousands to Randall's Island. Although the event started out as a one-day festival that predominately featured smaller acts, it now draws elites like Drake, Kanye West, The Killers, Outcast, Jack White, J. Cole and Guns N' Roses.
Last year's festival, which was attended by more than 150,000 spectators, featured headlining acts like Lorde, Pheonix, Chance the Rapper and Childish Gambino.
While Coachella Valley Music and Arts Festival are typically considered the biggest and best multi-day music events, the popularity of Gov Ball led New York City to become a new hotbed for festivals. In the summer of 2016, Panorama Music Festival and Meadows Music Festival joined Gov Ball on the NYC festival lineup.