Governors Can Reopen All They Like. Without Child Care, Parents Can't Work | Opinion
To hear President Donald Trump and his allied governors speak of it, the economy could simply be restarted and reopened from a weeks-long pandemic shutdown with the flick of a switch. But as public health experts and economists have pointed out, efforts to do just that in states like Georgia, South Carolina and Tennessee threaten to widen the spread of the virus and worsen its economic impact.
Perhaps the most glaring hole in these plans—which allow limited sectors of the economy to reopen against U.S. Centers for Disease Control and Prevention guidelines—is a complete lack of accounting for child care. The limited exemptions provided by some governors puts the onus of prematurely returning to work disproportionately on women. Our analysis at National Women's Law Center shows, for example, that two-thirds or more of the hair stylists, massage therapists and fitness instructors at businesses allowed to reopen in Georgia are women.
Without child care, parents called back to work, especially in sectors dominated by women, will be stuck at home—regardless of what their governor says. Perennially the most ignored foundation of our economy, child care providers are key to the success of any attempt to restart business as usual. Two-thirds of children under age 6 in the U.S. live in families where all available parents are in the workforce. And with schools closed and summer fast approaching, even those in elementary school will also need a safe place to spend the day if their parents are to return to work.
Unfortunately, in the last two months, many child care providers were forced to close by either a lack of attendance, concern for the safety of their own workers or both. These providers operate on razor-thin margins and, back in March, nearly a third of providers said their businesses would not survive a closing lasting two weeks. One in five said any closure of any length would force them to close their doors forever. Pair this with decades of disinvestment, and it's the perfect recipe for a child care crisis in nearly every community as economies begin to reopen.
Despite these facts, sustaining the nation's child care providers has not been high on the to-do list for this Congress. While companies like Boeing have asked for a $60 billion bailout, the entire child care sector received just $3.5 billion in dedicated funding. New research from the Center for Law and Social Policy and National Women's Law Center shows it will take at least $9.6 billion a month to both ensure care is available for frontline providers today and that we have a system to come back to tomorrow.
These dynamics threaten to exacerbate existing gender and racial disparities, carrying long-term consequences for the economic stability of women, and particularly women of color, who are overly represented in low-paying jobs.
According to the Center for American Progress, 2 million parents were already forced to make career sacrifices to manage care for their children before the pandemic. Women have filed more than half of the 26 million unemployment insurance claims made in the last five weeks. Many of the low-paid workforces hurt the most by this recession with the least chance of recovering quickly—restaurants, retail and hospitality, to name a few – rely on a workforce comprised predominantly of women and women of color especially.
With fewer child care options available, these workers will likely struggle to return to work—if their jobs are even still waiting for them. Meanwhile, those who are called back to work will face the impossible choice of giving up their job or navigating a massive shortage of child care options.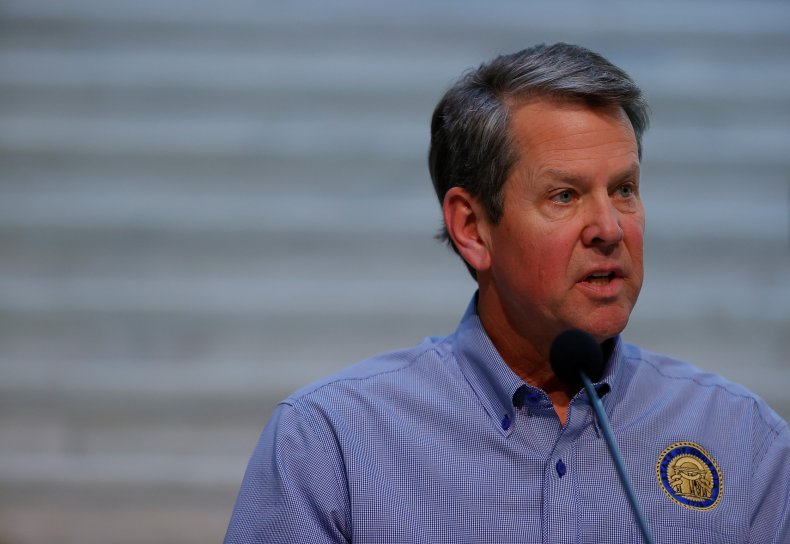 Governors like Brian Kemp in Georgia, Bill Lee in Tennessee and Henry McMaster in South Carolina can allow businesses to reopen all they like, but mass closures among child care providers and a lack of sufficient support from Congress to keep them afloat mean many employers will find their workers unable to return. That dynamic will result not only in massive economic hardship today, but also long-term unemployment for women and families that further entrenches existing income and wealth disparities.
These governors have continued a long-standing American tradition of taking for granted the marginalized and underpaid workforce that makes up our nation's child care system. Even in Congress, stimulus efforts have all but ignored the needs of child care providers, offering a fraction of what is needed to keep providers in business during and after this crisis. Any attempt to bring our economy back from this recession will be hollow if it fails to value and strengthen the child care industry and its workers.
Melissa Boteach is the vice president for income security, child care and early learning at the National Women's Law Center.
The views expressed in this article are the writer's own.