GPS Company Removes Suspected Killer's Ankle Monitor After He Failed to Pay Monthly Fee
A man in Texas charged with capital murder was released on bond this summer and ordered to wear an ankle bracelet for constant monitoring. Clint Walker, the accused killer, was responsible for paying the monthly fee to the GPS service provider.
When Walker didn't maintain the payments that were a condition of his $100,000 bond, the GPS company Guarding Public Safety removed the required monitor, according to KHOU, the CBS affiliate in Houston.
Harris County District Attorney Kim Ogg said Guarding Public Safety sent one of its representatives to remove the ankle monitor on September 19.
Ogg said this "loophole" in the ankle monitoring process is "troubling," particularly in cases like this one where someone charged with murder has been able to walk free for at least two weeks. Houston police arrested Walker on Wednesday.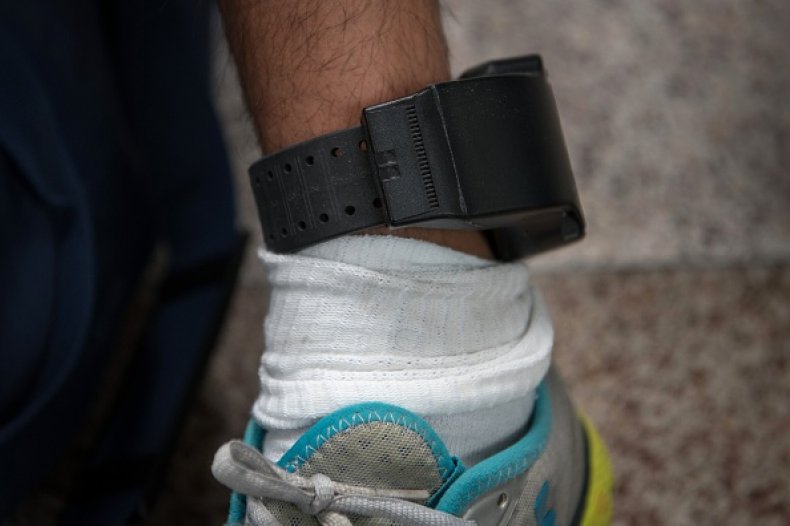 Walker is accused of shooting and killing Enrique Garcia nearly three years ago. Enrique's son, Hugo Garcia, was already upset that Walker was released on bond. When he learned that Walker was walking free after the ankle monitoring loophole, he wanted answers.
"It's a concern to me and it raises multiple flags as to answers that I need," Garcia said.
David Mitcham, the first assistant district attorney in Harris County, said his office is looking into the matter to make sure it's not a common occurrence.
"We have identified approximately 173 cases where individuals are out on bond for murder," Mitcham said. "And if they are required to wear a GPS device, we want that condition of bond maintained. And we have notified the proper authorities to look into this matter to make sure this is not a widespread problem."
Teresa May, who is director of the Harris County Community Supervision and Corrections Department, said this is not widespread in the county, but that Guarding Public Safety violated its part of a memorandum of understanding, and that the county parted ways with them after removing Walker's ankle monitor without the department's permission.
"The vendor was immediately terminated because of serious violations of the memorandum of understanding," said May, who added this is the first time she remembers anything like this happening in her 20 years in the department.
As for Hugo Garcia, he's hoping this is the only, and last time, this happens.
"Who is watching these people that have prior records and are allowed to roam the streets?" he asked.
May said her department should have been contacted before removal of Walker's ankle bracelets, and that after the termination with Guarding Public Safety, other defendants wearing the monitors have been transferred to other GPS monitoring companies.