Grace and Frankie Season 7 is sadly the comedy-drama's final outing. Fans were treated to the first four episodes of the final season on Friday, August 14, with the remaining 12 are expected in 2022. The comedy has been running since 2015 and has starred award-winning actresses Jane Fonda and Lily Tomlin from the very beginning.
It may be unsurprising that the cast and characters of Grace and Frankie are very similar in age. In a statement announcing the show's seventh and final season, series co-creators and showrunners Marta Kauffman and Howard J. Morris said: "It's thrilling and somehow fitting, that our show about the challenges, as well as the beauty and dignity of aging, will be the oldest show on Netflix." So, how old are the stars of Grace and Frankie? Newsweek has everything you need to know.
'Grace and Frankie' Cast Ages
Jane Fonda as Grace Hanson
Jane Fonda plays no-nonsense cosmetics mogul Grace Hanson and Frankie's (Lily Tomlin) best friend.
In season 5, she remarried Nick Skolka ( Peter Gallagher), who was just 53 years old. At the time, Grace is 80 years old, making him 27 years her junior.
The age difference was addressed in the fifth season when Grace was introduced to Nick's mother, who is also in her 80s.
Grace was born on November 9, 1939, but claims to have been born four years later on November 9, 1943.
In real life, Fonda is close to her character's age. She is 83 years old and celebrates her birthday on December 21, 1937.
Lily Tomlin as Frances "Frankie" Bergstein
Lily Tomlin is 81 years old, making her almost a decade older than her character.
In Grace and Frankie, Frankie is 74 years old, making her younger than her best friend Grace.
Frankie is an artist, much more creative and spiritual than her best friend Grace.
She is Bud & Coyote's adoptive mother and Faith's grandmother and the ex-husband of Sol (Sam Waterston).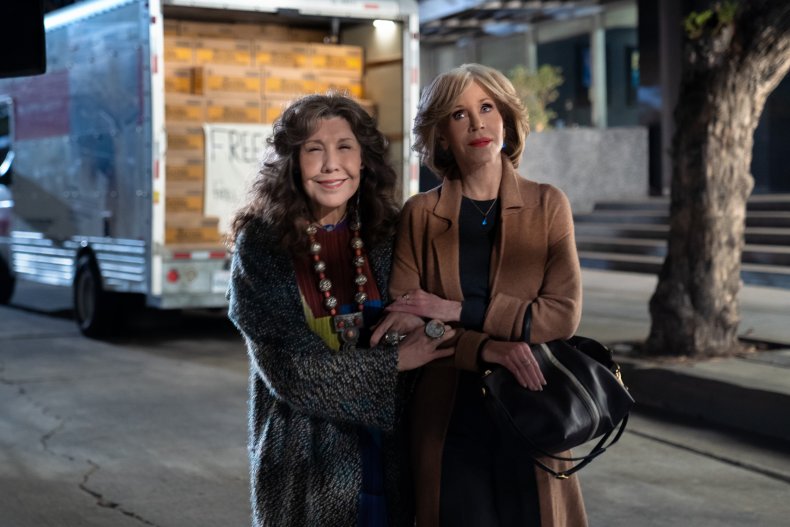 Sam Waterston as Sol Bergstein
Sam Waterston portrays Frankie's ex-husband Sol, a former divorce lawyer, and gay-rights activist.
He and Frankie were married for 40 years but for 20 of those years, he was in love with another man named Robert (Martin Sheen).
By the end of the first series, Sol and Robert were married.
In Grace and Frankie, Sol is believed to be 82 years old, making him just two years older than Waterston.
Martin Sheen as Robert Hanson
Martin Sheen portrays Robert Hanson in Grace and Frankie, the ex-husband of Grace and husband of Robert.
Sheen is 81 years old and recently celebrated his birthday on August 3. His character Robert is believed to be in his early 80s.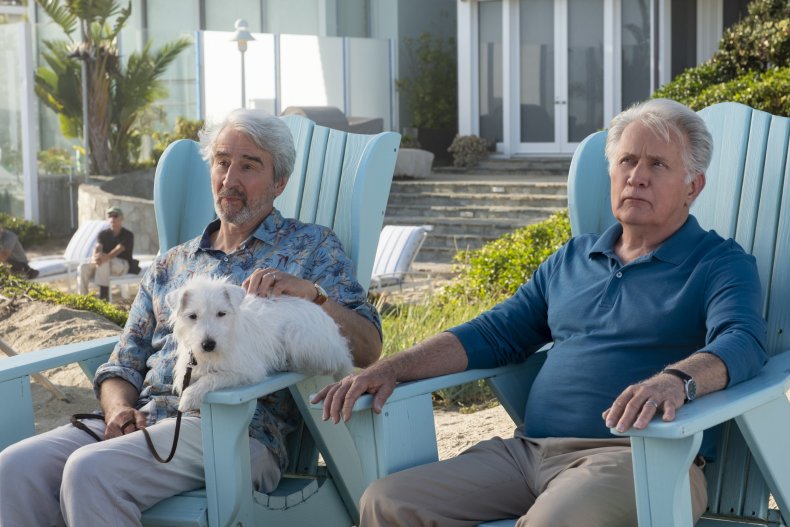 June Diane Raphael as Brianna Hanson
Brianna Hanson is the oldest daughter of Robert and Grace.
She is close to Grace and is the CEO of her company after the latter retired.
Raphael is 41 years old and her character June is mentioned as being in her early 40s in Grace and Frankie.
Brooklyn Decker as Mallory Hanson
Brooklyn Decker plays Mallory Hanson, the youngest daughter of Grace and Robert.
She is the younger sister of Brianna and mother to Madison, Macklin, and the twins.
Mallory Hanson is 38 years old in the series while Decker is four years younger at age 34, celebrating her birthday on April 12.
Ethan Embry as Coyote Bergstein
Ethan Embry portrays Coyote Bergstein, the first-born adoptive child of Frankie and Sol.
Coyote is 36 years old in the series and actor Ethan Embry who plays him is significantly older at 43.
Embry, who is also known for his roles in The Walking Dead and Sneaky Pete celebrates his birthday on June 13.
Baron Vaughn as Nwabudike "Bud" Bergstein
Baron Vaughn takes on the role of Nwabudike "Bud" Bergstein, Frankie and Sol's second adoptive child and the younger brother of Coyote.
Just like Brianna, Bud, 34, took over from Sol's law firm when he retired.
In real life, Vaughn is much older than his character. He is 40 years old and celebrates his birthday on December 18.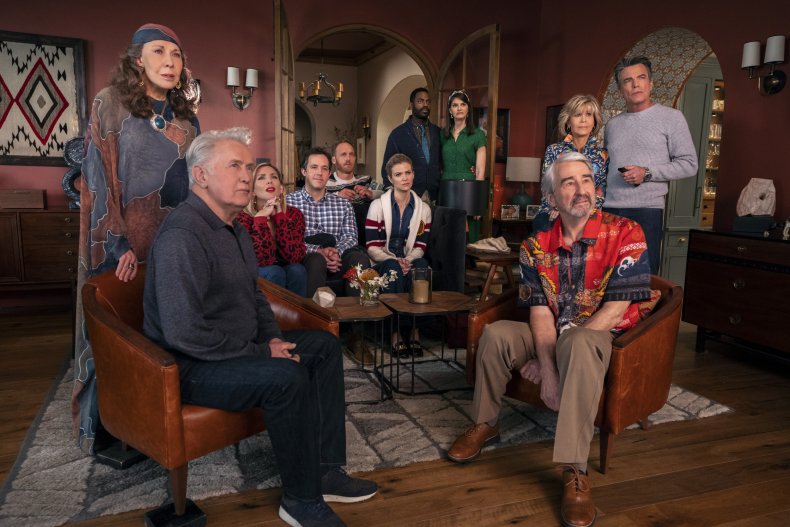 The other final 12 episodes of Grace and Frankie Season 7 will premiere on Netflix in 2022
Grace and Frankie seasons 1 to 6 and the first four episodes of season 7 are streaming on Netflix now.
Correction 8/17/21, 03:15 a.m. ET: This article was updated to amend Mallory Hanson's character name.