'Grace and Frankie' Season 6 Release Date, Cast, Trailer, Plot: When Will the New Season Air on Netflix?
Grace and Frankie is about to launch its penultimate run on Netflix, with Season 6 featuring a massive change for both Grace (played by Jane Fonda) and Frankie (Lily Tomlin) after the former got married in the last season finale to boyfriend Nick (Peter Gallagher). The Season 6 trailer promises some big-name celebrity cameos in the cast and a plot that sees Frankie moving back in with Sol (Sam Waterston) after he gets a bad diagnosis.
When is Grace and Frankie Season 6 out on Netflix?
All 13 episodes of Grace and Frankie Season 6 will be streaming from Wednesday, January 15, on Netflix. The streaming service will release the episodes at one minute past midnight PT (3:01 a.m. ET / 2:01 a.m. CT). All five previous seasons are streaming on Netflix now for those who want to catch up on the series before the latest batch of episodes.
Netflix has already announced that Season 6 will be the penultimate season of the show. The show will end after Season 7, set to be released in January 2021.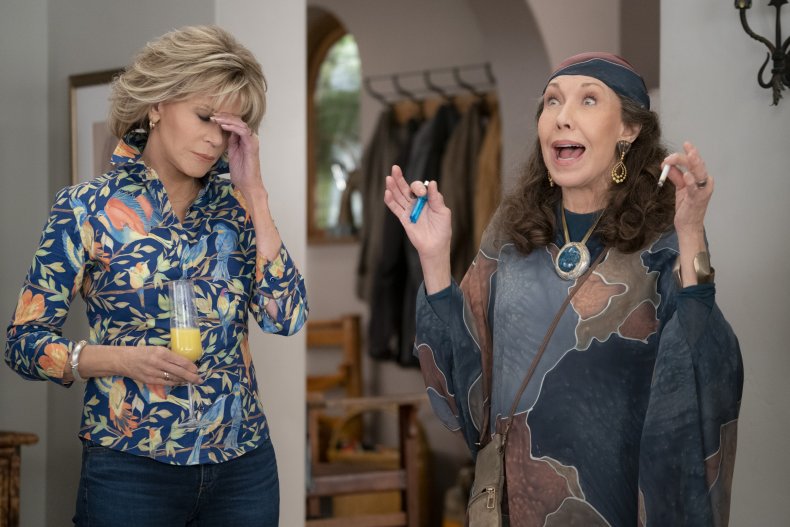 Who is in the cast of Grace and Frankie Season 6?
All of the main cast will be back for another season of the Netflix show, with a few guest stars joining former big names from the show like RuPaul, Lisa Kudrow and Nicole Richie. Among the cast members returning are Fonda, Tomlin, Gallagher and Waterstone, as well as Martin Sheen, Brooklyn Decker and June Diane Raphael as Grace's ex-husband and two daughters. Ethan Embry and Baron Vaughn are also back as Frankie's children Coyote and Bud.
Grace and Frankie Season 6 will also see a familiar face from the past of the Netflix show return. Ghostbusters' Ernie Hudson will be back as Jacob, Frankie's love interest last seen in Season 4. Series creator Marta Kauffman told a PaleyFest audience in March 2019: "The electricity between them was so vibrant. We will be seeing him in season 6."
Another new cast member will be Mary Steenburgen, who recently starred alongside Fonda in the movie Book Club, in an unspecified role. The Season 6 trailer also revealed that veteran actor Elliott Gould would be appearing as a doctor, and that the Shark Tank judges would be cameoing as themselves as Grace and Frankie take one of their products onto the business show.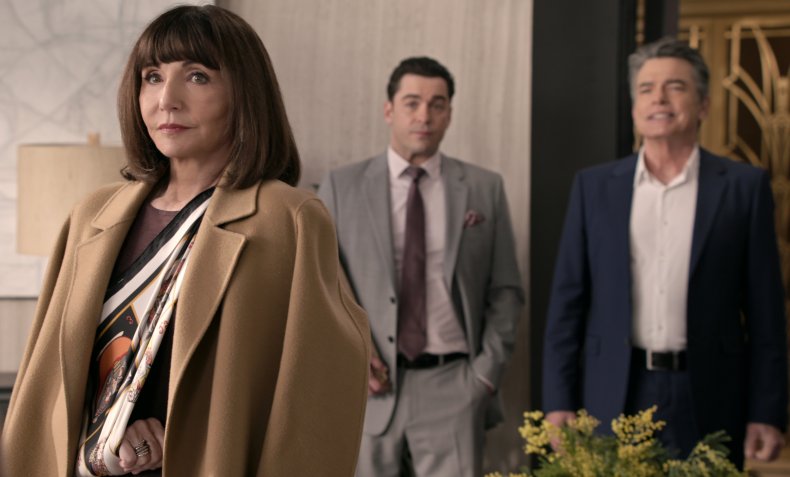 What will happen in Grace and Frankie Season 6?
Jane Fonda told Who What Wear about the upcoming episodes: "I'm not supposed to talk about it. But it's funny. I'll tell you that. It involves another aspect of women's bodies and aging. That's all I'll say." In the promo, there seems to be Grace's problem with standing up after sitting, something Frankie tries to solve with "The Rise Up," a toilet with a seat that can lift someone back into a standing position.
The trailer also contains several hints as to what happens in the season. It suggests some conflict between Grace and Frankie after Grace's marriage, with Frankie saying: "I'm terrified that my best friend has made a huge mistake." Elsewhere, the preview seems to suggest that Sol will receive a bad diagnosis, which puts Robert (Sheen) and Frankie into conflict as she attempts to care for her former husband.
Grace and Frankie Season 6 is released on Wednesday, January 15, on Netflix.