San Antonio Missions Graffiti Echoes Melania Trump's 'I Really Don't Care' Jacket
Vandals targeted two San Antonio missions with graffiti Friday, appearing to reference the immigrant family separation crisis along the U.S.-Mexico border. The phrase "I don't care, do you" was spray-painted on a wooden gate outside Mission San José.
Similar graffiti was discovered on the walls of Mission San Juan, a few miles away, WOAI reported. "F--- ICE." had also been scrawled. The graffiti was discovered Friday morning.
The graffiti echoed a message printed on the back of first lady Melania Trump's jacket on Thursday. The first lady caught the attention of many when she wore a Zara jacket that read "I really don't care. Do u?" after visiting migrant children in south Texas.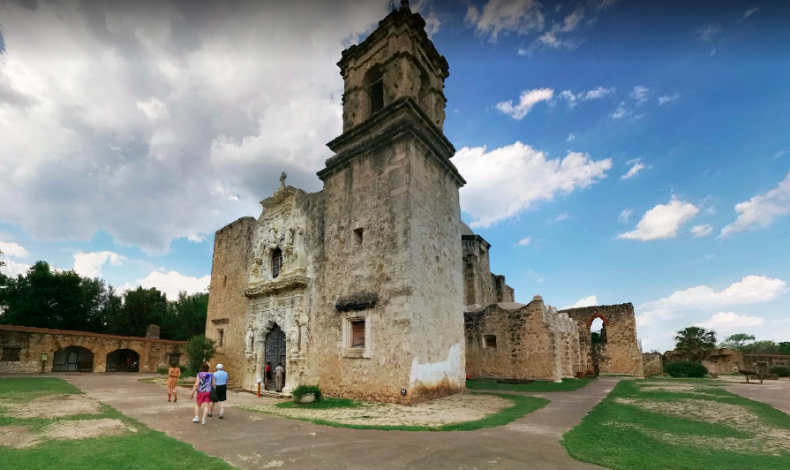 Video of two workers scrubbing the graffiti off the walls of Mission San Juan was shared by local reporter Zack Hendrick. Tourists told Hendrick they were "appalled" someone would graffiti the Catholic Church.
Questions to the San Antonio Police about the incident were directed to the National Park Service. Both Mission San José and Mission San Juan are maintained by the National Park Service as part of the San Antonio Missions National Historic Park.
Diana Aguirre, a spokeswoman for the Old Spanish Missions, Inc. of San Antonio's Archdiocese, told KSAT that the National Park Service did not cover damage to the outside of the church. The National Park Service did not immediately respond to Newsweek's request for comment.
"It's unfortunate, because this church [Mission San Juan] was finished just a few years ago," Aguirre told the TV station. "We did all the major restorations."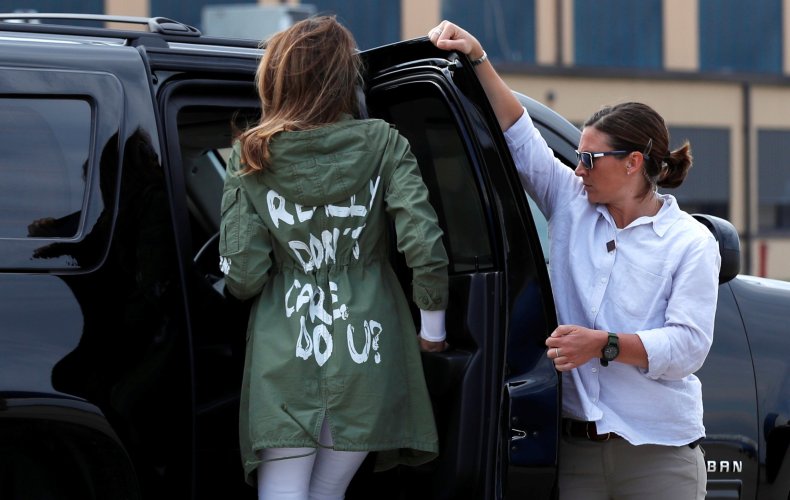 Melania Trump's fashion choice sparked outcry from critics who claimed the jacket sent a message about her husband's immigration policies.
"As you can see on the right side, that they're trying to make a political statement," Aguirre said. "So it's just upsetting to see they used our mission as a canvas for that."
If the vandals responsible for the graffiti are caught, they will face a fine of up to $500 and up to six months in prison, KSAT reported.