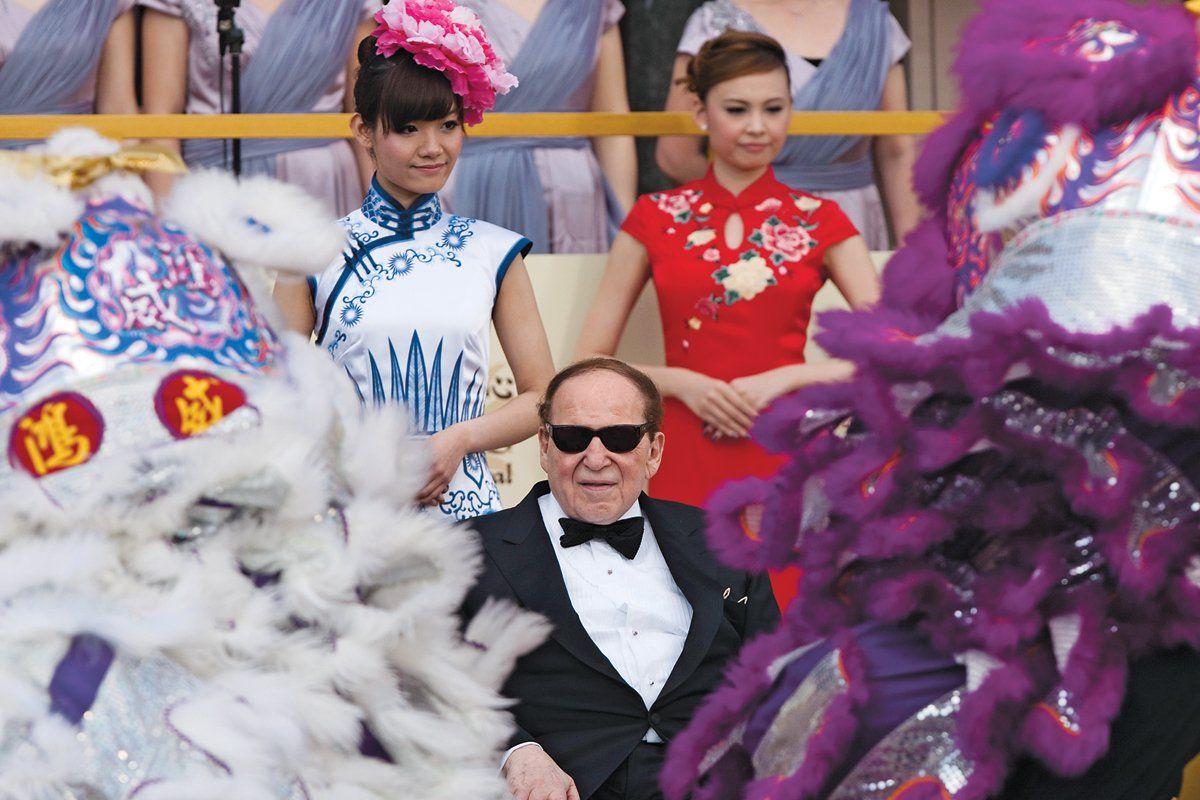 A strange mix of glitz and sleaze, Macau is the only city in China where gambling is legal. To many, the former Portuguese colony has become the Las Vegas of the East. As its reputation has grown, Western-owned companies have tried to get in on the action. Case in point: Sheldon Adelson, the chief executive of the Las Vegas Sands Corp., whose foothold in the city helped him amass an estimated $25 billion fortune. Yet five years ago, as concerns grew in Beijing about Macau's gambling boom, the Sands hired Yang Saixin, 60, as its liaison to the Chinese government. Yang, who reportedly boasted of his connections to the military and state security, introduced Adelson to Chinese VIPs like Wan Jifei, a trade official and the son of a former vice premier. But in 2009, Yang was abruptly sacked. And last week, as Adelson hosted a glittering fundraiser for Republican vice-presidential candidate Paul Ryan, word spread about an FBI and Justice Department probe into whether Yang had paid bribes on behalf of Adelson's company. Yang has denied bribing anyone, while a Sands spokesman told The New York Times that it was confident "no current member of senior management" would be found guilty of anything illegal.
To do business in China, companies like the Sands have to understand guanxi—an ancient Chinese term that, in its most basic sense, refers to the connections or relationships that help people get things done. The word dates back to the clan networks in rural China, which were important for people to survive. Today "guanxi is essentially the Chinese version of due diligence," says Andrew Hupert, author of The Fragile Bridge: Conflict Management in Chinese Business. Yet for foreigners, an aura of mystery surrounds guanxi, says Hu Xingdou, a professor of economics at the Beijing Institute of Technology, as the term has come to denote "the hidden, under-the-tables rules" that govern Chinese society. The investigation into Yang and the Sands has only added to the mystery, which partly stems from the fact that guanxi works differently for foreigners than it does for native Chinese. "A foreigner's connection is weaker because the Chinese side probably doesn't have any overlapping network relationships with him," Hubert told Newsweek. "The Chinese side won't lose face when betraying a foreigner—and if the Chinese party's connections are strong enough, he won't suffer any legal or commercial penalties." As the Sands probe shows, foreigners who rely on their Chinese colleagues also have to know where guanxi ends and graft begins; something that flies in China might not fly in the West, where laws such as the U.S. Foreign Corrupt Practices Act are more strictly enforced.
Yet even among native Chinese, there are limits on guanxi. Take the case of Gu Kailai, a woman whose power and good looks earned her the nickname "the Jackie Kennedy of China." At her recent trial, Gu admitted to murdering Neil Heywood, a British businessman who had initially developed a connection with Bo Xilai, Gu's husband and the party boss in the city of Chongqing. Gu apparently thought she'd get away with the crime because of her connections, and she almost did. When four Chongqing police officials tasked with investigating Heywood's death discovered that Gu was the prime suspect, they helped her cover it up. Many Chinese believe the murder only became public because the city's top cop thought Bo was going to kill him, and sought temporary refuge in an American consulate. In the end, Bo and Gu, like Yang, Adelson's former rep in Beijing, appear to have irked the wrong people. Their guanxi only took them so far.