Graham, Cantor Face Tea Party Challenges in Republican Primaries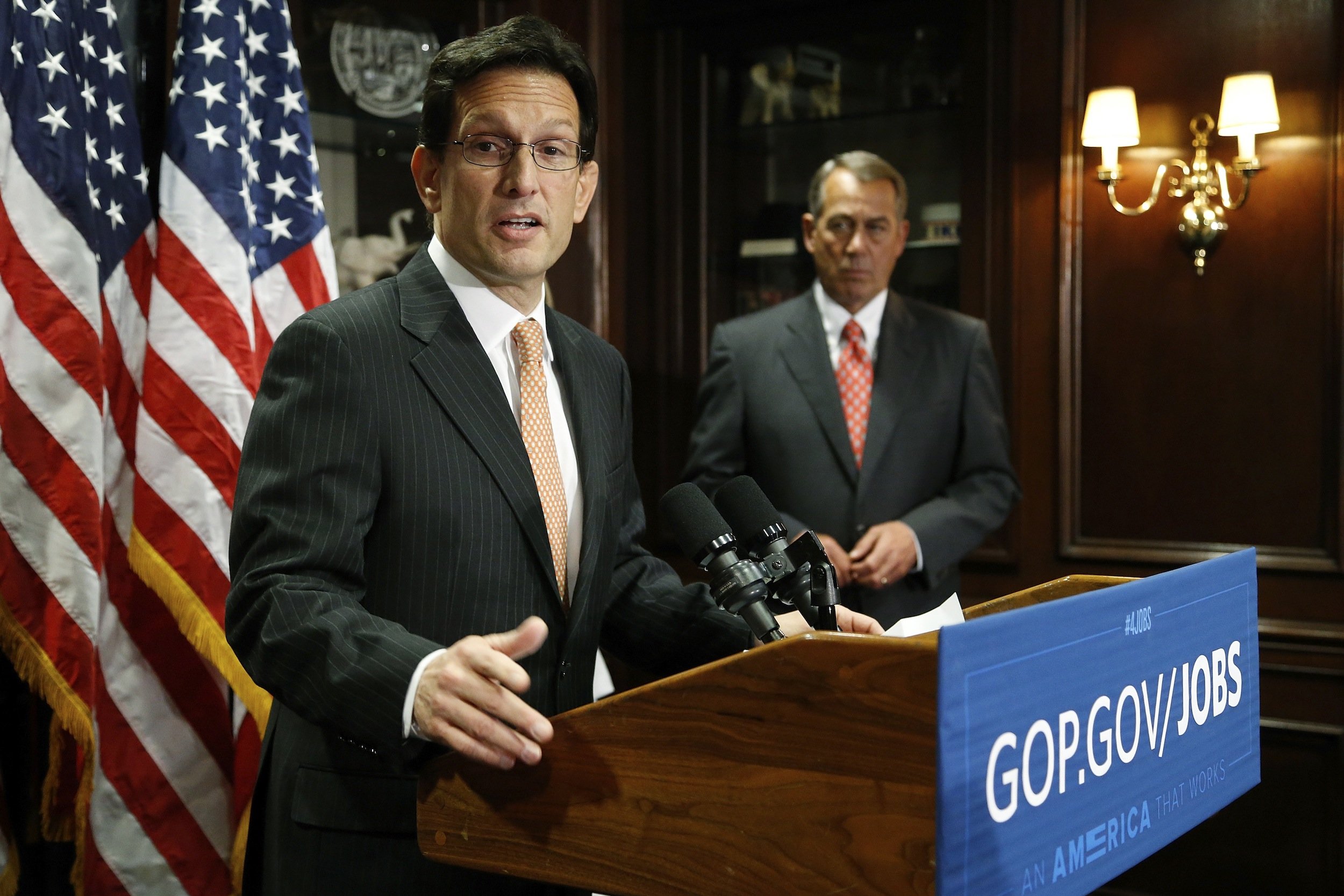 WASHINGTON (Reuters) - U.S. Senator Lindsey Graham of South Carolina and House Majority Leader Eric Cantor of Virginia are favored to fend off Tea Party challengers in Republican primaries on Tuesday, when voters in five states pick candidates for the Nov. 4 midterm elections.
The Graham and Cantor showdowns are the latest in a series of primary clashes between the conservative Tea Party movement and the Republican establishment this year. The Tea Party is seeking its first high-profile win after a string of losses.
It came close last week in Mississippi, when Tea Party favorite Chris McDaniel fell just short of the majority needed for an outright win but forced six-term U.S. Senator Thad Cochran into a June 24 run-off.
Graham, a prominent foreign policy hawk who has angered some conservatives for his willingness to work with Democrats, hopes to avoid a run-off with the second-place finisher by capturing 50 percent of the vote in his crowded South Carolina primary.
He has moved aggressively to beat back a challenge from the right, touting his conservative credentials and spending more than $8.5 million since January 2013 in preparation for a primary race, according to fundraising figures compiled by the Center for Responsive Politics.
A Clemson University poll last week showed Graham within reach of victory with about 49 percent of the likely primary vote and one-third of voters still undecided. That puts him well ahead of any of his six Tea Party challengers, who say Graham is not conservative enough, though they all languish in single digits.
The South Carolina field of challengers to Graham, a two-term U.S. senator, includes a minister, two lawyers and a state senator who gave away a handgun at a campaign event.
Cantor, the No. 2 Republican in the U.S. House of Representatives, also has been accused of not being conservative enough by his Tea Party challenger, David Brat, an economics professor at Randolph-Macon College.
Like Graham, Cantor has responded aggressively and recently sent voters in his central Virginia district a mailer boasting of his efforts to kill House immigration legislation that would have offered what he called amnesty to undocumented workers.
Cantor spent $5 million during this election cycle, according to the Center for Responsive Politics. Brat spent about $122,000 during the same period.
The Graham and Cantor races highlight Tuesday's primary voting. Virginia will also host another crowded primary battle in the heavily Democratic suburbs of Washington D.C., where seven candidates are seeking to replace retiring Democratic U.S. Representative Jim Moran.
Primaries are also scheduled on Tuesday in Maine, Nevada and North Dakota.