Graham Taylor: 'An Impossible Job' Director Remembers His Subject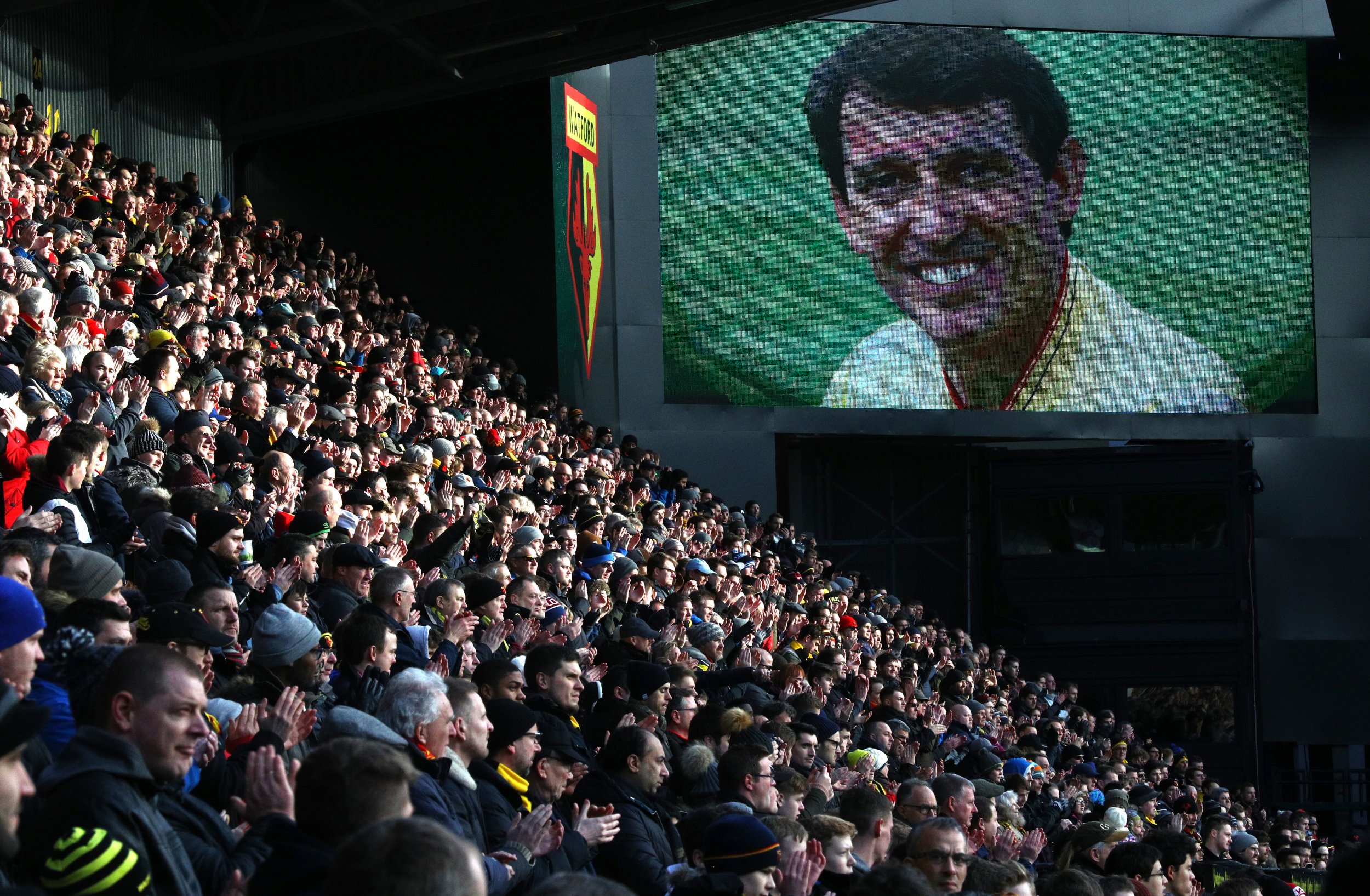 The death of Graham Taylor at 72 on Thursday, January 12 was met with shock and tributes across the English game.
The former England manager affected the lives of football supporters from the terraces at Watford to Sir Elton John, who appointed him manager of the Hertfordshire club in 1977.
For many, though, Taylor will be remembered most powerfully for a 1994 fly-on-the-wall documentary, An Impossible Job . Director Ken McGill was granted unprecedented access to the then England manager through the 1994 FIFA World Cup qualifying campaign that turned into a professional disaster for Taylor as England failed to make the tournament proper.
He resigned in November 1993, following a controversial defeat to the Netherlands in Rotterdam.
Here, McGill remembers the Taylor he grew to know.
What are your recollections of the filming process? Did the crew have any inkling before they began to film that the documentary would go on to be so iconic more than two decades on from its release?
Ken McGill: Not really — indeed the early shooting was a bit boring. The thinking was that it would be a straight-laced profile, but I've never been interested in films like that, I felt that for the audience to make a profound connection with Graham's plight they needed to see what it's really like to be a football manager. So it was six months in before we plucked up the courage to ask Graham if he would wear a radio mic during games. He was naturally reluctant but I think he saw the truth in the argument. As we had no commission, we felt we could offer a veto to him if it meant getting some flavor of what it's like watching impotently on the sideline. He agreed, and wore it during the game against San Marino at Wembley. As soon as he told off a supporter for racially abusing John Barnes, then talked about the influence of certain articles in the tabloids criticising Barnes 'effort' when playing for England, I knew we had a film. It felt raw and it showed Graham's humanity in a way no amount of interview could possibly do with the same authenticity.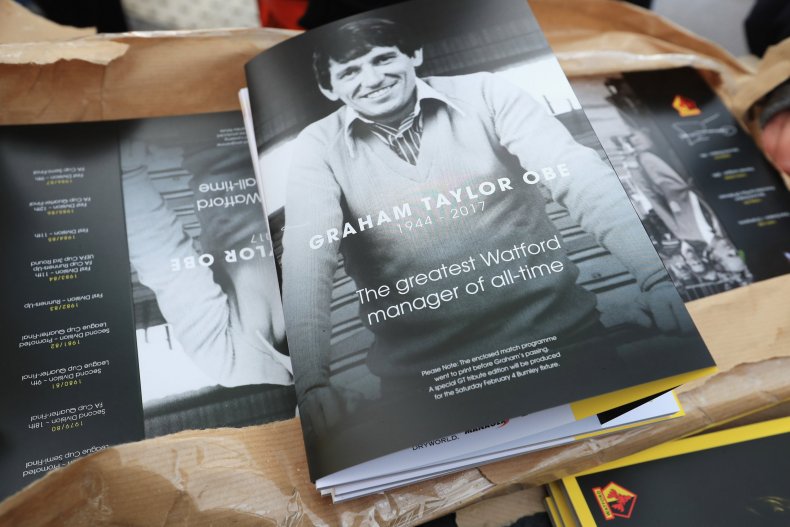 Why did Taylor agree to this kind of fly on the wall access? It's difficult to imagine an England manager in the 21st century doing the same
Graham wasn't a greedy man like many in football, in fact quite the opposite; his honesty in the game was legendary. He did get a fee for appearing in the documentary, but in the context of football it was small potatoes. He wasn't an egotist either, another rarity. I think he did it because he thought the pressures associated with the job were ridiculous and counterproductive to England doing well. I compare it to the Scots. We cared as much as the English until we realized (sometime after another horrible World Cup, 1978 maybe) we were a bit useless and that we weren't entitled to anything even though we gave the game to the world. Instead we decided to enjoy supporting Scotland, to travel to distant lands and have a good time with whoever we find there. With the English media it's either cup empty or cup overflowing. The film was always going to be focused on Graham.
Did the forensic nature of the documentary ever lead to friction?
There was never a second of tension or friction in my dealings with Graham. There was awkwardness, especially when screening the rough cut.
Graham was fantastic to be with. All the team who worked with him were smitten. It's no wonder he was as successful as he was. We've all had bosses we would run through walls for…only one or two in a lifetime if we're very lucky. Graham was one of those people.
What are your memories of the fixture against the Netherlands in Rotterdam that ultimately cost Taylor his job? Especially being smuggled into the stadium in England tracksuits!
The Dutch FA flatly refused to accredit a FA sanctioned film crew from accessing the Rotterdam stadium to record Graham for reasons I still don't know. There were about 60 film crews in that stadium that night so it seemed that we had been prohibited specifically. People might look at the events of that night and come up with a theory or two as to why we weren't welcome. I couldn't possibly comment.
For two weeks we had been trying to get press passes to film in Rotterdam. Nada. I flew over with the crew three days before the match and spent those three days stressing myself to distraction: no access effectively kills the film. This couldn't be happening. Is karma giving me a good kicking for some reason? Three hours before kick-off and I have no choice but to see the boss and ask for help. I was reluctant to do this on the most important night of his life. Graham takes one look at me and says "Bloody 'ell son what's happened to you?" I quickly explain the reason for my ghostly appearance (three days of cigarettes and coffee and not much else). "Don't you worry son, you're coming with me." He phoned kit man Fred Street to snag some tracksuits and big kit bags and the crew of two Scots and an Irishman (and their film gear) were smuggled onto the team bus, much to the team's delight for some reason.
A torturously slow journey to the stadium followed. We got there about 90 minutes before kick-off, but the driver had taken us to the wrong side of the stadium, and it took an hour for the driver to battle through the Dutch fans to get to the entrance. By then it was only 30 minutes to kick-off! The team needed to go to the locker rooms and we needed to find a place to hide on the pitch, so I quickly handed Graham the radio mic and ask him to fit it himself! Bonkers! After a nervous wait Graham and the lads ran out and we could hear him loud and clear. Then what everyone is familiar with unfolded. I only relaxed when I flopped onto my bed that night and thought, what was all that about? But I had my ending, and what an ending.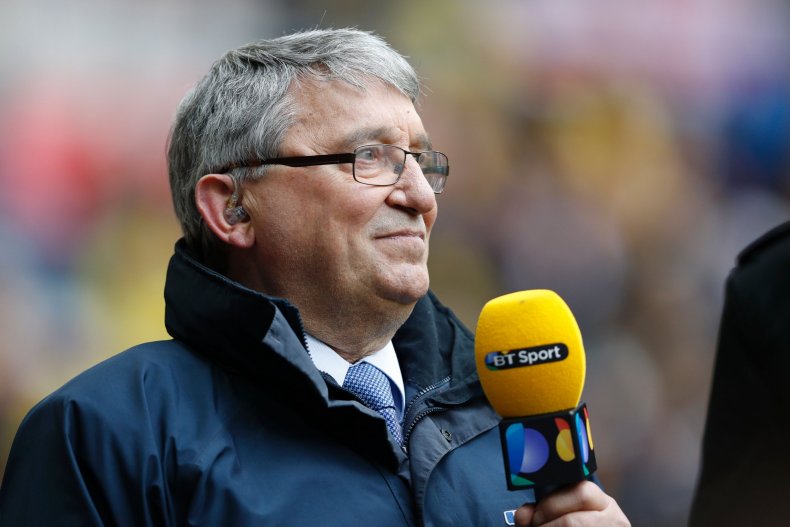 What kind of a perspective did filming give you on the job of England manager at that time and since?
I always knew the pressures on the England manager and the team were, and still are, completely disproportionate and counterproductive. As Graham articulates in the film it's a world game and we should not feel entitled to anything. Stop caring so much and you might actually do better.
Did you keep in touch with Graham following the filming?
I tend not to keep in touch with the people I work with, as I always feel awkward about that sort of thing. I'm on good terms with them all but don't socialize or anything like that.
I did invite Graham and Rita [Taylor's wife] to my wedding though and spent a memorable day with them. My reception coincided with the Ireland versus Italy World Cup game, the World Cup he should have been at. I set up a TV room for anyone who was interested. I saw Graham and Rita socialising and reminded him he could catch the game if he wanted. "No I'm quite happy here son." Ten minutes later I found him watching the game in the company of some lads and heading every ball. That was Graham for me.
I think the film is still very relevant as so little has changed with regards the England manager. I am convinced most England managers filmed under the same circumstances would not have come out as well as Graham did.
What, if anything, did Taylor share with the other famous sportspeople you have filmed in his career?
A bond of trust is the key to working with people like this. They all have similarities, they are not motivated by money or fame, so it's about truth, insight and empathy. They want people to see what it's really like to be them.
I have been teaching filmmaking to young people for the last 10 years, first at the BRIT School, now at Ravensbourne, and the lessons I learnt about trust and honesty are the values I impress upon them. You can depict people honestly, but you must have light and shade in any story and you must protect the innocent.
Is there anything about the documentary that you would change had you the chance to film again?
I wouldn't change anything (a bit of cosmetic work maybe, I would love to re-master it). The film is getting the reaction I wanted now, but back then there was a lot of hysterical mockery that was horrible to deal with. The media and the football community were pretty critical of Graham and it took many years for people to start re-evaluating the film and Graham. The public though for the most part were sympathetic from the day it was transmitted. I went to see him and Rita not long after it went out and he took me to his study. Stacked in the corner were two massive post sacks. "1500 letters…and only three negative ones. I phoned them up and asked them what their problem was," he said. He and Rita were very happy that afternoon, and so was I.