How to Watch 2018 Grammy Awards: Live Stream, Air Time, Date and More Show Info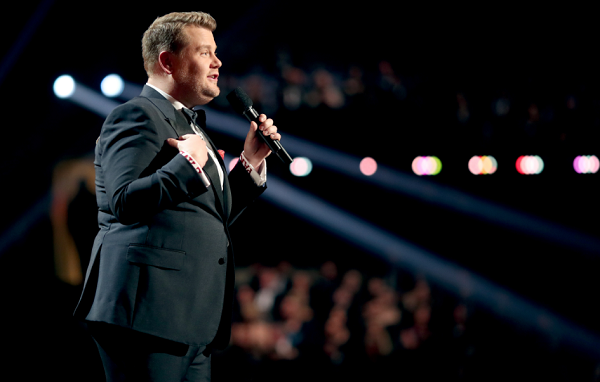 The 60th Annual Grammy Awards will air live from New York City's Madison Square Garden on Sunday, but viewers will be able to catch the award show regardless of what state or city they're in.
The yearly music celebration will air on CBS, but those who don't have access to a TV can still catch the show. The network will live stream the event through CBS All Access digital platforms, so viewers can still tune into the awards show in real time wherever they are by either logging on to CBS' website with their cable provider information or streaming the show via the CBS app. Live stream coverage of the Grammy Awards begins at 7:30 p.m. ET.
The 2018 Grammys marks the fourth year CBS has offered streaming services for the award show. But for the first time ever, Facebook Live will stream Grammy's Live From the Red Carpet, giving music lovers glimpses of Grammy nominees like Cardi B, SZA, Kendrick Lamar and Lorde as they arrive at the event. Pre-show coverage—slated to include behind-the-scenes looks, red carpet interviews and backstage views—will also be available for streaming on The Recording Academy's Facebook page and CBS' Facebook page. Grammy.com will also stream red carpet arrivals.
Fans watching the red carpet show on Facebook will have the opportunity to engage with their favorite artists by submitting questions in the comments section of the Facebook Live feed. Questions will be chosen sporadically and asked as artists arrive and while they're hanging out backstage. The red carpet show will start streaming on Facebook and Grammy's website at 3 p.m. ET.
Of course, E! cameras will also be in attendance at the 2018 Grammys red carpet. But viewers must download the E! News app in the Apple's App Store or the Google Play Store to tune into the entertainment network's E! Live 360 event.
Only through E! Live 360 will fans get three exclusive views of the Grammys red carpet: the E! Studio, where hosts will be on hand for commentary and interviews; the Arrivals Cam, which will capture stars as they pull up to the Grammys; and the Fashion Cam, which will give viewers the inside scoop on what everyone's wearing. E! host Will Marfuggi will also be on hand answering incoming tweet about the show.
The E! Live 360 coverage begins at 2 p.m. ET on the app. With the show scheduled to begin six hours later, make sure to pace yourself.