Do the Grammy Awards 'Mean Anything?' Probably Not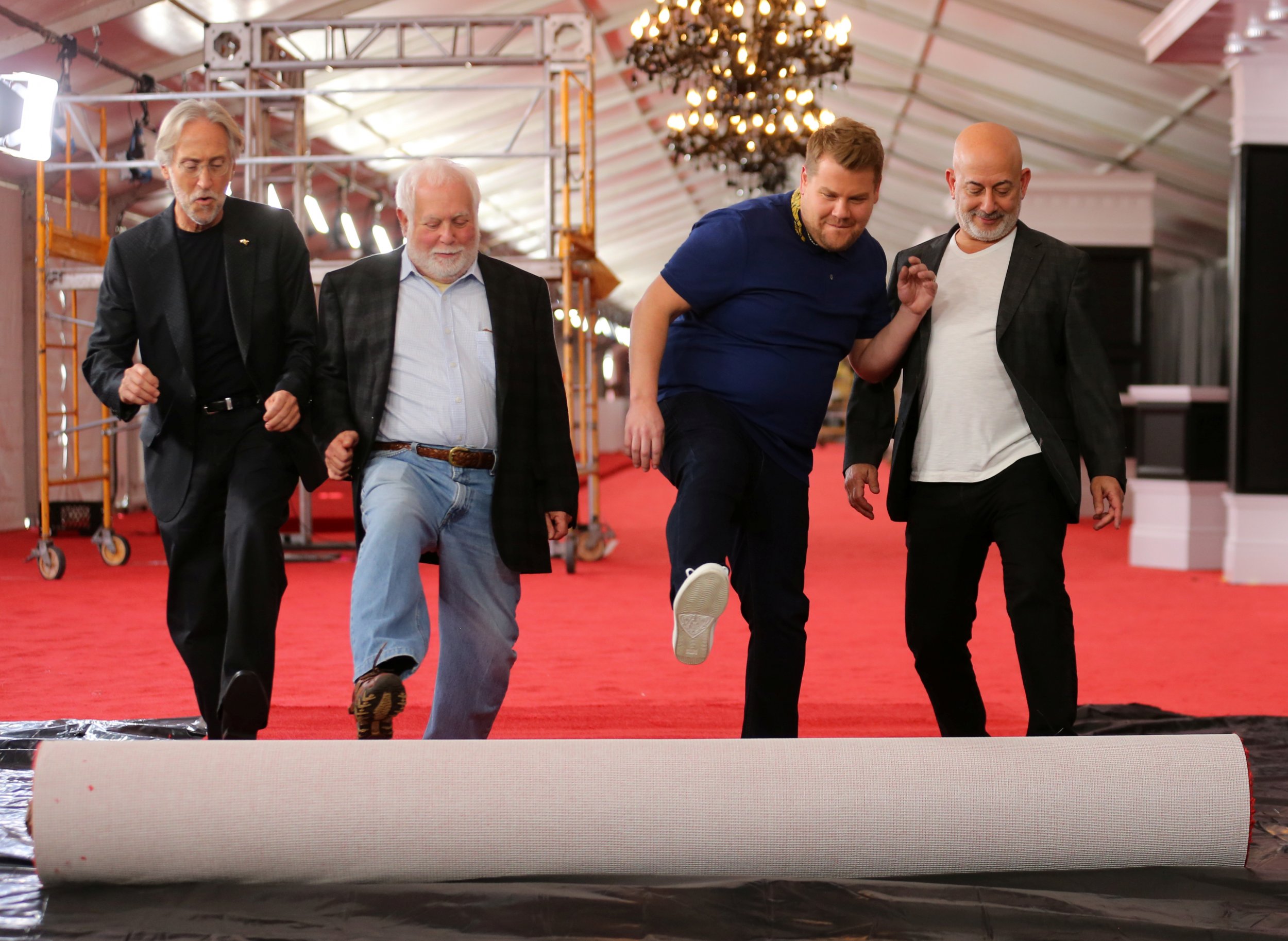 This article originally appeared on The Conversation.
One of the biggest controversies about the Grammy Awards is whether they measure an artist, song or album's quality, market share or some combination of the two.
Although the voting members of the National Academy of Recording Arts and Sciences are instructed to consider only quality, there are reasons to believe that the selections are made according to more amorphous criteria.
The voters—a select group of recording artists, conductors, songwriters and engineers—operate in a professional environment, rather than a cultural one. That is, they're prone to be as concerned with sales potential as they are with artistry. "Quality" is never defined, and anonymous voters, of course, aren't required to justify their choices.
While there's no reason to challenge the honesty of the process, it's safe to assume that it pits commercial interests against cultural ones. It's also reasonable to assume that, like all electorates, Grammy voters are self-interested and inclined to vote in ways that might financially benefit them.
A measure of quality or popularity?
In 2006, professors Mary Watson and Narasimhan Anand showed how the Grammy award categories have evolved to legitimize and lend exposure to certain musical genres and not others. For example, the ceremonies resisted including awards for rock until 1979; the same goes for rap music, which didn't get its own award until 1989. In an earlier article, they also noted the relationship between the recognition of these genres and how commercially successful they had become.
While Watson and Anand didn't try to prove that the Grammys are often selected on the basis of prior sales, I would argue that this is also the case.
While the "general field" categories—Record, Album and Song of the Year, and Best New Artist—are open to music in all genres, no classical artist or recording has ever won in any of these categories. It's probably not a coincidence that classical music and jazz have a very poor market share. On the other hand, 2016's Best Album, Taylor Swift's "1989," had already sold five million copies by July 5, 2015. And Adele's "25," nominated for this year's Best Album award, sold over nine million copies in 2016 alone.
The general field awards have been somewhat more generous to jazz, where there have been occasional winners in every category except the Best Song. Most recently, vocalist-bassist Esperanza Spalding, in 2011, became the first and only jazz musician to win Best New Artist.
But then there's the 1978 Grammys. It's hard to believe that there wasn't a better new talent that emerged that year than Best New Artist winner Debby Boone. The daughter of 1950s pop icon Pat Boone, her recording of "You Light Up My Life" topped the Billboard Hot 100 for a record-breaking 10 weeks prior to the Grammys—the peak of an up-and-down career. Boone and her fellow nominees—pop and rock stars Andy Gibb, Foreigner, Shaun Cassidy and Steven Bishop—hardly inspire confidence that selections are based more on artistry than sales.
Meanwhile, many artists and critics have knocked the Grammys for being a purely money-making enterprise, with little relationship to artistic accomplishment.
When Pearl Jam won the award for Best Hard Rock Performance in 1996, the band's lead singer Eddie Vedder commented from the stage that "I don't know what this means. I don't think it means anything."
In 1991 Sinead O'Connor, even though she won for Best Alternative Musical Performance and was nominated for other categories, nonetheless boycotted the ceremony and refused the award—the first artist to do so—citing its "extreme commercialism."
Less popular genres get the shaft
Looking beyond the big categories inspires more doubt that the Grammys are about quality music.
In 2012, the Grammys underwent a major restructuring of award categories, which were reduced from 109 to 78. Ethnic music categories suffered the most, especially American roots music. Organizers consolidated a range of distinct regional traditions into a single catchall—Best American Roots Performance—replacing separate categories for Best Native American Music Album, Best Hawaiian Music Album, Best Zydeco or Cajun Music Album and Best Polka Album. The result? Even with the presumption of qualified judges, it's now impossible to make serious comparisons on the basis of quality.
Some protested the decision at the 2012 ceremony, arguing that the change was rooted in racism, economics and an assault on small, independent labels. As Scott Billington of Rounder Records (a roots label affected by the restructuring) said, "It does seem a little bizarre to have Hawaiian records competing with polka."
Can the Pulitzer Prize act as a model?
By contrast, the Pulitzer Prize in Music appears to have little or no relationship to market share. Whether the judging process is entirely fair, there's at least the impression that they seek to reward cultural—not commercial—accomplishment.
The prize is chosen not by a vote of hundreds of industry professionals but by a small panel of experts: musicians, presenters and critics. The prize was long awarded exclusively to classical music and composers. But the guidelines were changed in 2004 expressly to admit music across all genres, including works represented by recordings rather than notated scores.
Since then, avant-garde jazz composer-performers Ornette Coleman (2007) and Henry Threadgill (2016) have received the prize, in both cases on the basis of recordings. "Special citations" for lifetime achievement have also been won by popular singer-songwriters Bob Dylan (2008) and, posthumously, Hank Williams (in addition to numerous jazz and classical composers).
Unlike the Grammys, a Pulitzer Prize has even, on occasion, been awarded to little-known composers, such as Caroline Shaw, who, as a 30-year-old student, won the 2013 prize for "Partita for 8 Voices," an a cappella composition release on the small, independent label New Amsterdam.
There's plenty to criticize about the Pulitzer Prize for Music, which still has its own genre bias, favoring classical music with an occasional nod to jazz. The prize has been faulted for being "academic" and out of touch with the public. But preoccupation with album sales is surely not a concern.
At least in the classical music and jazz categories, the Grammys deserve credit for uniformly awarding critically acclaimed artists. And because voters are required to select no more than nine categories when they vote (in addition to the general fields), the classical and jazz categories likely attract voters most familiar with these genres.
So are the Grammys really about good music?
Sometimes, but not often enough.
Alex Lubet is the Morse Alumni Distinguished Teaching Professor of Music, University of Minnesota.