Grammy-Winning Jazz Singer Al Jarreau Dies at 76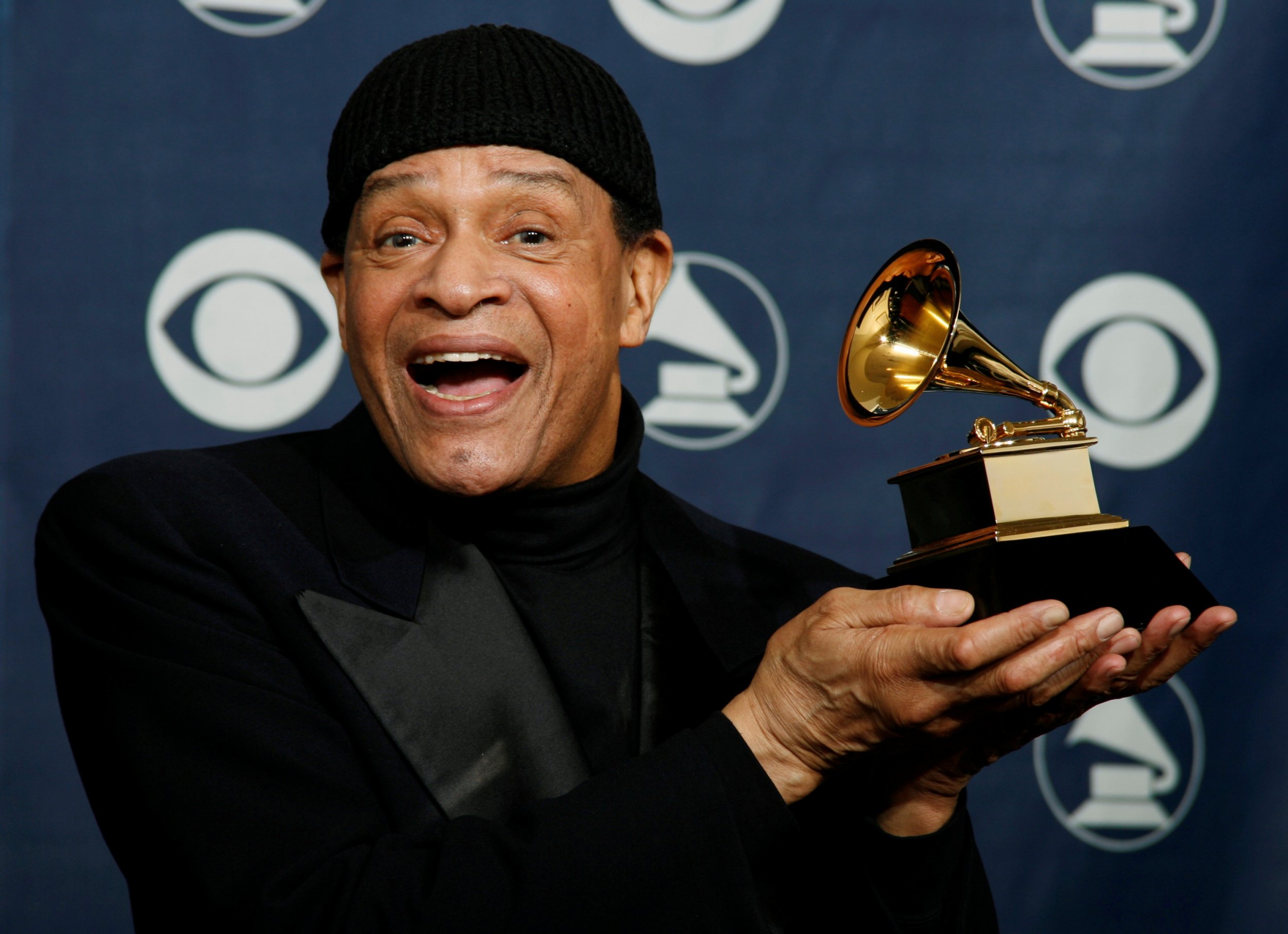 Jazz and R&B singer Al Jarreau, whose hits included "We're in This Love Together" and "Moonlighting," died on Sunday in Los Angeles at 76.
His Facebook page said Jarreau "passed away this morning, at about 600am LA time. He was in the hospital, kept comfortable by his wife, son, and a few of his family and friends."
No cause of death was given.
The seven-time Grammy winner had been hospitalized for exhaustion last week and was forced to cancel his remaining tour dates for 2017.
A post on his Facebook page on Friday said he had been "recovering slowly and steadily."
"His son reports that he caught his dad singing 'Moonlighting' to one of the nurses the morning ... a very encouraging sign," the post said.
Jarreau was considered one of jazz's greatest vocalists, with a mastery of scat singing and vocal percussion. But his smooth, breezy hit "We're in This Love Together" from the 1981 album "Breakin' Away" made him a mainstream commercial success.
His theme for the late 1980s American television show "Moonlighting," for which he wrote the lyrics, cemented his place in pop culture.
Jarreau died hours before Sunday's Grammy awards, the biggest night of the year for the music industry.