11 Great Albums by Women, Released in 2017 and Ignored by the Grammys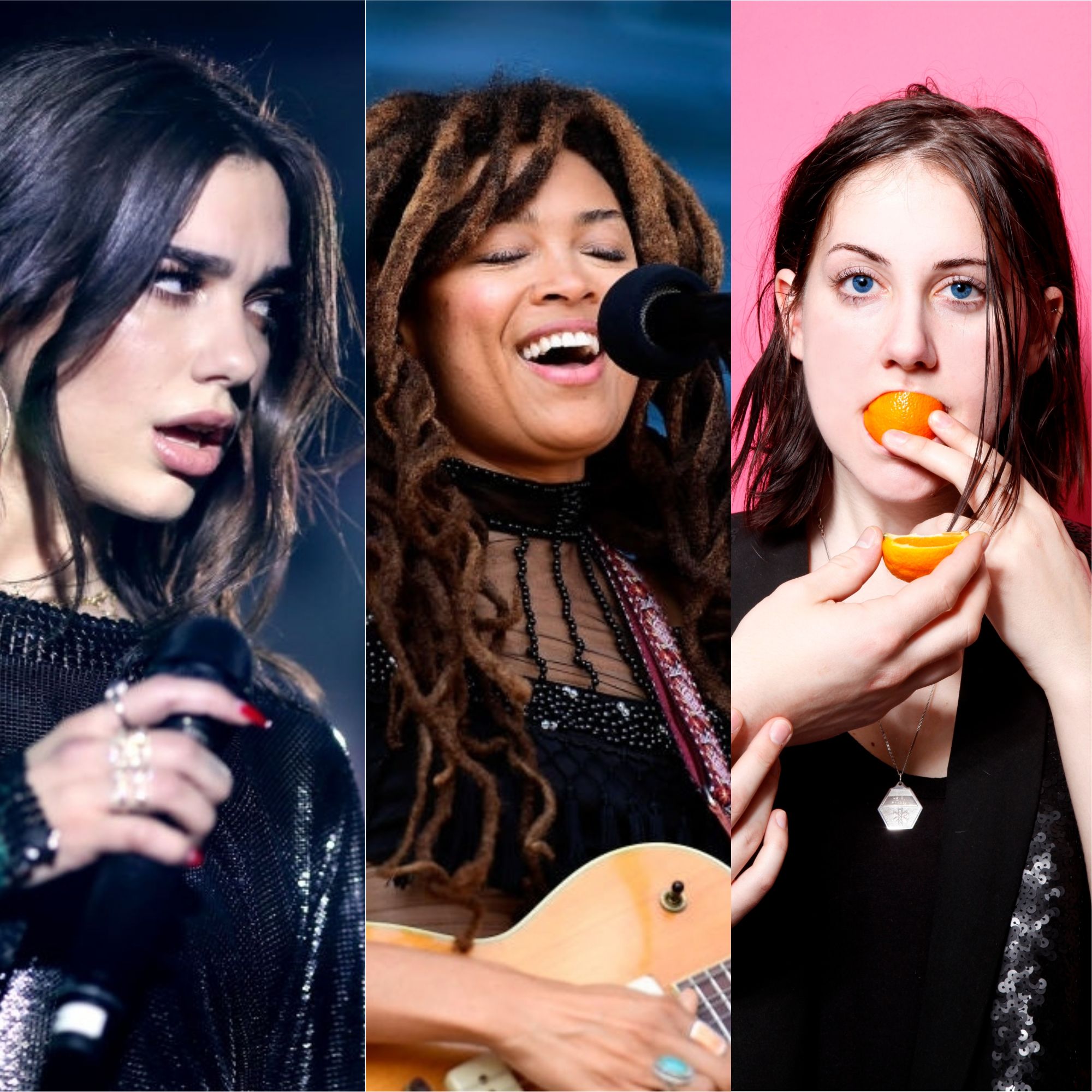 After the 2018 Grammys aired on Sunday, the ceremony was widely criticized for being out of touch. Few women were nominated for any awards, and aside from Alessia Cara's Best New Artist win, the women who did receive nominations were completely shut out.
It wasn't just the golden gramophones, however. Two of the biggest singles of the year, "Bodak Yellow" and "Green Light," were released by Cardi B and Lorde and neither artist was showcased during the ceremony. Cardi B was only allowed to perform as an accessory to Bruno Mars, who took home Album of the Year, Record of the Year and Song of the Year. Lorde, despite being the only woman nominated for Album of the Year, was not allowed to perform at all (she reportedly turned down the Recording Academy's offer to have her cover a Tom Petty song).
Meanwhile, R&B sensation SZA performed and was nominated for five awards, but she lost in every single category.
Rather than showcase the talents of the few women they nominated, the Recording Academy decided to include sets from Sting, U2, and Elton John, despite the fact that none of those artists released new music in 2017.
Responding to allegations of sexism and being ignorant to pop culture, Recording Academy president Neil Portnow told reporters that women would have to "step it up" in order to earn the Academy's attention in 2018. "It has to begin with women who have the creativity in their hearts and their souls," Portnow said, insinuating that women simply hadn't delivered quality music in 2017.
That's incorrect, as this list of fantastic albums released by women in 2017 proves.
Dua Lipa — Dua Lipa
The debut pop album from British vocalist Dua Lipa was completely shut out at the Grammys, despite being named one of the best albums of the year by Rolling Stone. The inventive, feminist music video for Lipa's first single, "New Rules," has been viewed on YouTube more than 952 million times.
Gracie and Rachel — Gracie and Rachel
Childhood best friends Gracie Coates and Rachel Ruggles released their first studio album together in 2017. NPR adored their "orchestral pop" album, inviting them to play a Tiny Desk Concert and including them on quite a few Best of 2017 lists.
Guppy — Charly Bliss
Guppy, which Newsweek considered one of the best albums of the year, is the first studio album from Brooklyn's power-punk ensemble. It was beloved by younger, edgier critics, including The AV Club (which called it an "instant classic"). Frontwoman Eva Hendricks leads a band of men, dressing up their fuzzed-out punk sound with candy-coated vocals.
Hiss Spun — Chelsea Wolfe
Chelsea Wolfe produces angry folk-metal music that translates beautifully to an emotional soundtrack: her music has been featured on Game of Thrones, Fear the Walking Dead and How to Get Away with Murder. Hiss Spun is her seventh studio album and was unanimously considered one of the best albums of the year by folk, rock and metal critics.
Mareridt — Myrkur
When Danish musician Amalie Bruun initially began performing as Myrkur, she kept her true identity private to combat the death threats she received from the black metal community. Her 2017 album, "Mareridt" (Danish for "nightmare"), channels all of her rage into a single statement: that she belongs in the black metal genre and is not going away. Bruun's guttural, disturbing album was universally acclaimed by critics around the world.
Not Even Happiness — Julie Byrne
Despite being ignored by the Recording Academy, singer-songwriter Julie Byrne's second studio album was a gorgeous, lyrical upgrade to Bryne's already pleasant sound.
Nothing Feels Natural — Priests
Newsweek included this debut punk album on its list of Albums of the Year list. Perhaps because the band hails from Washington, D.C., Priests's album feels uncannily timely, addressing the issues of the day with haunting lyrics like, "But to people in sanctuaries / All I can say is you will not be saved."
Puxico — Natalie Hemby
The debut country album from this 40-year-old Missouri native features all the things that made her original songwriting for acts like Little Big Town and Toby Keith great. Puxico, named after Hemby's hometown, grapples with the questions that plague modern country music: if a social tradition is harmful, when do we abandon it? Can progressives treasure anything in the past? If something is antiquated, does that mean it's also useless?
The Order of Time — Valerie June
You might think 36-year-old Valerie June, a gospel and Appalachian singer from Memphis, Tennessee, would have floated into stardom with her stellar 2017 album, but no such luck. June has been embraced by a European audience, despite what she calls her "organic moonshine roots music," but American press didn't quite pick up what she was putting down. Still, The Order of Time is gorgeous.
Three Futures — TORRES
The 27-year-old Macon, Georgia, native Mackenzie Scott released her third studio album in 2017, a dark little gem influenced by Garbage and Fleetwood Mac. Her music, which Pitchfork deemed "arena rock," received universal acclaim across the music industry—though it was released a day before the Recording Academy's cut-off, it was completely snubbed.
Young — Overcoats
Young is the debut electro-pop album from Hana Elion and JJ Mitchell, two American liberal arts grads with a gift for sugary harmonies. NPR's Bob Boilen (rightfully) adored their first project, but it received nothing from the Grammys.
Bonus Track: SweetSexySavage — Kehlani
For a few weeks in January 2017, it seemed that R&B newcomer Kehlani was going to dominate the charts with "Distraction," her sexy music video which earned more than 2 million views in 24 hours. Pitchfork and Rolling Stone called her album one of the best of the year, but her entrance into pop culture earned her only a single nomination for Best R&B Vocal Performance, which she lost to Childish Gambino. So while not completely snubbed by the Grammys, SweetSexySavage is too good to not make this list.