Grammys 2019: Cardi B, Kylie Jenner, Katy Perry and More Unique Red Carpet Outfits
The 2019 Grammys once again delivered on its promise of a rambunctious red carpet as pop stars gathered for the biggest musical awards ceremony of the year. The Oscars appears tame and beige by comparison, and even the music awards themselves seem secondary to the exhibition of extravagance that invariably occurs. Who will be more memorable, the winner of the best song of the year, or the one who arrived dressed up as a giant, haute-couture oyster?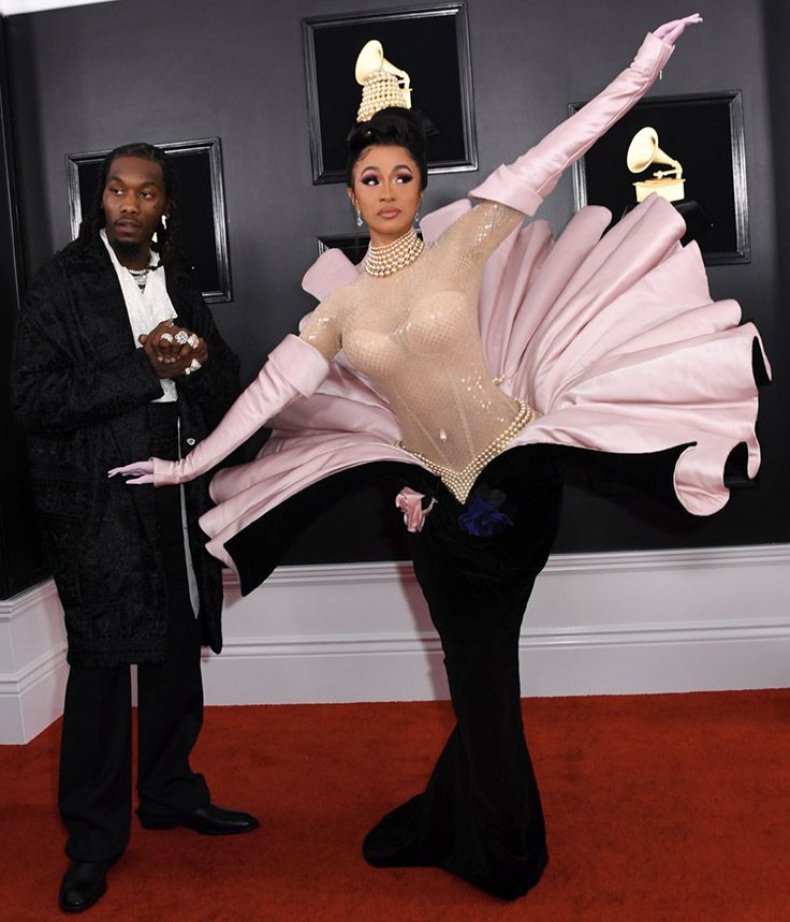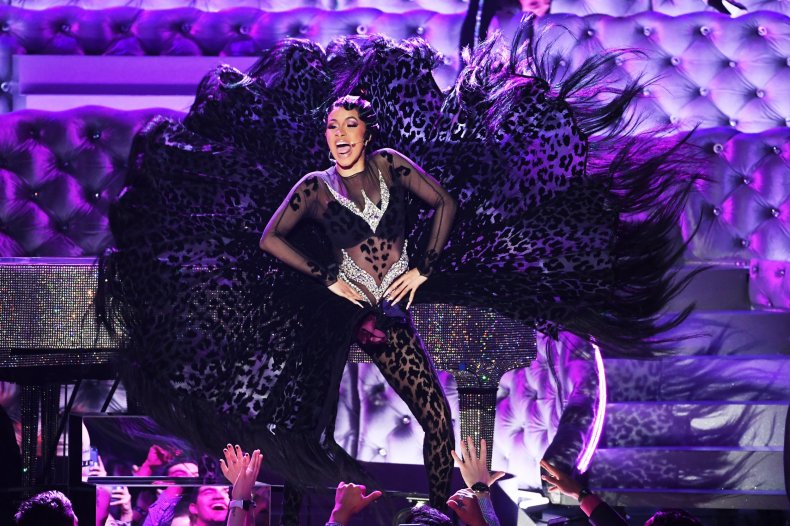 Any initial problems Cardi B faced while walking the red carpet can be put down to the price of fashion. Wearing vintage Mugler Couture and adorned with pearls, the pop star's resemblance to a glamorous oyster—via a reference to Botticelli's The Birth of Venus—was unmissable in every sense, and caused a Twitter storm (along with many other comparisons, from a coffee filter to a tower of fancy chocolates).
When Cardi B performed onstage later, she had transformed into a leopard-spotted peacock—add in the touch of tongues with her husband Offset for the cameras and there could be no doubt: as ever, the headlines were all hers.
Other celebrities seemed keen to continue Cardi B's under-the-sea theme—at least that's the generous interpretation—apparently taking inspiration from unknown forms of coral and jellyfish. In the case of Katy Perry, however, who uploaded a photo of herself to Instagram simply with the caption 'Balmain,' as if to reassure her audience that her pink puff dress really was high-fashion—some perceived an uncanny similarity to a 1970s toilet roll holder.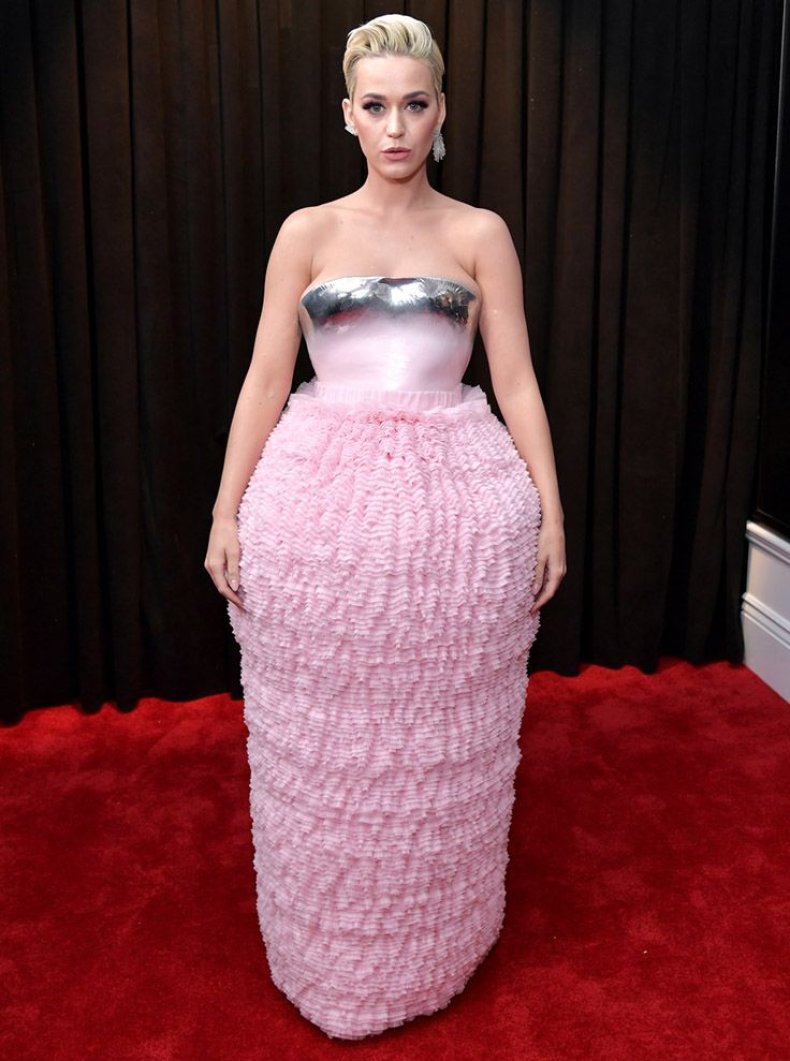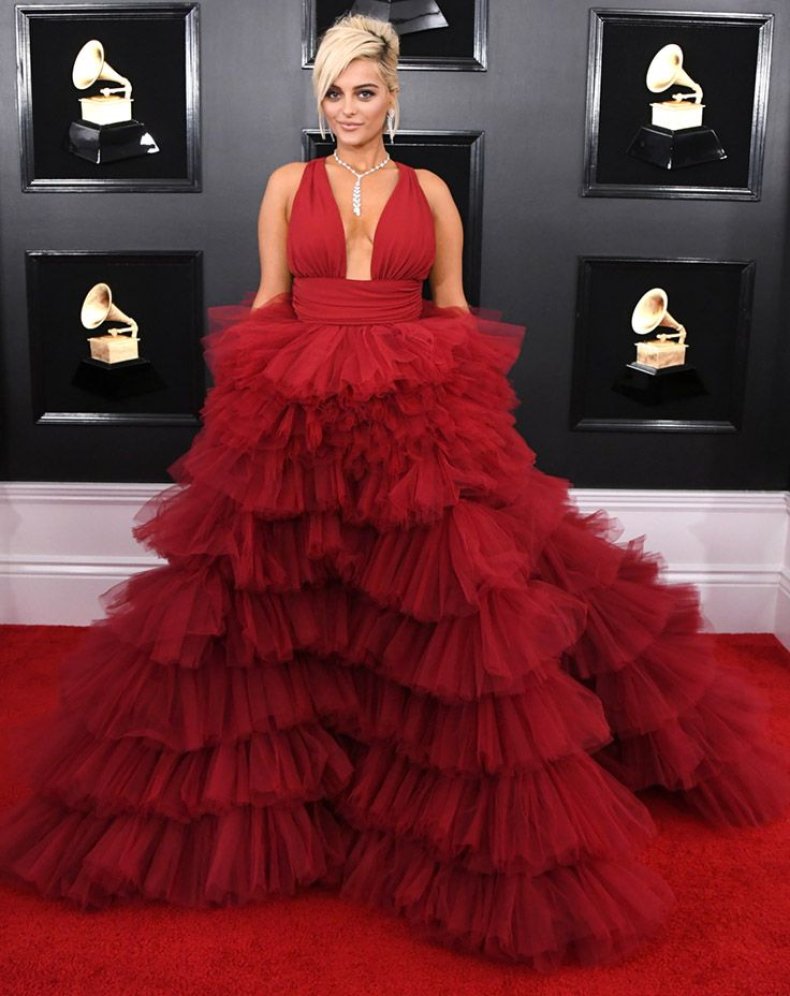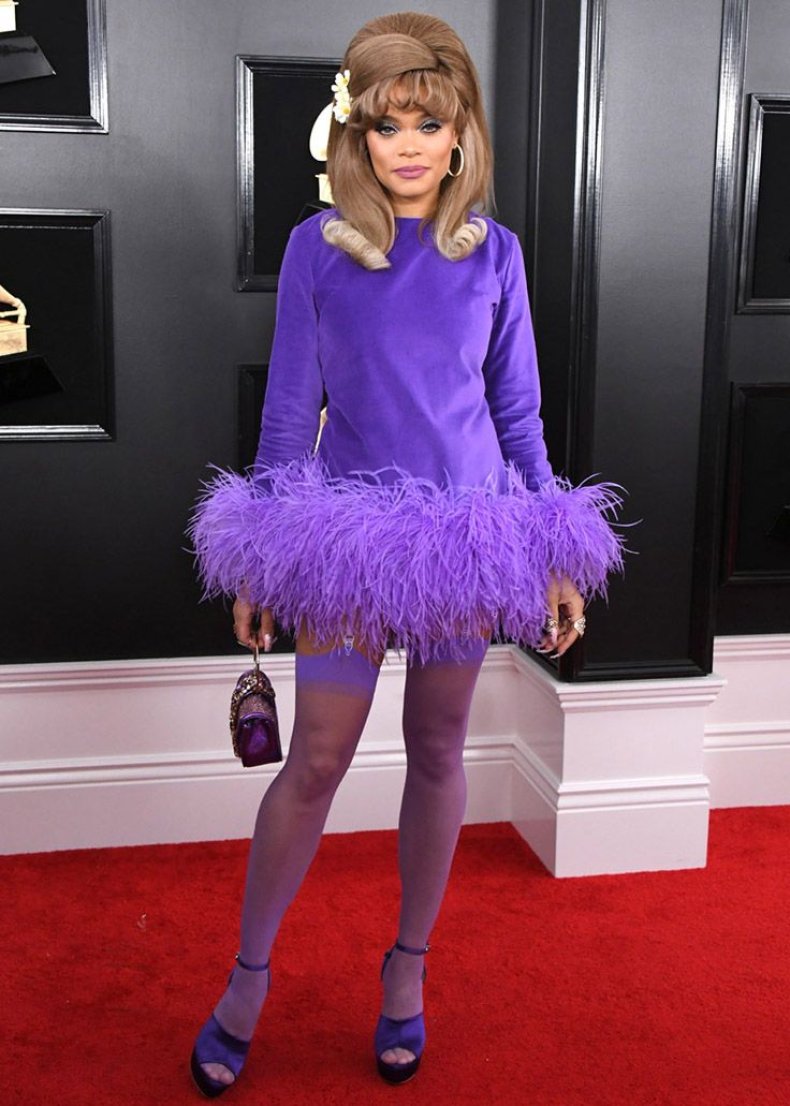 Kylie Jenner also wore Balmain, but went for an altogether different look: even if it's equally hard to say what exactly that look was. The odd, looping shape of her pink onesie—gloves and all—was only accentuated by the straight-forward black suit her boyfriend Travis Scott was wearing by her side.
Jenner's outfit seemed to play on another red-carpet fashion trend: excess material. St. Vincent in particular looked like she'd become unwittingly entangled in a pair of classy curtains.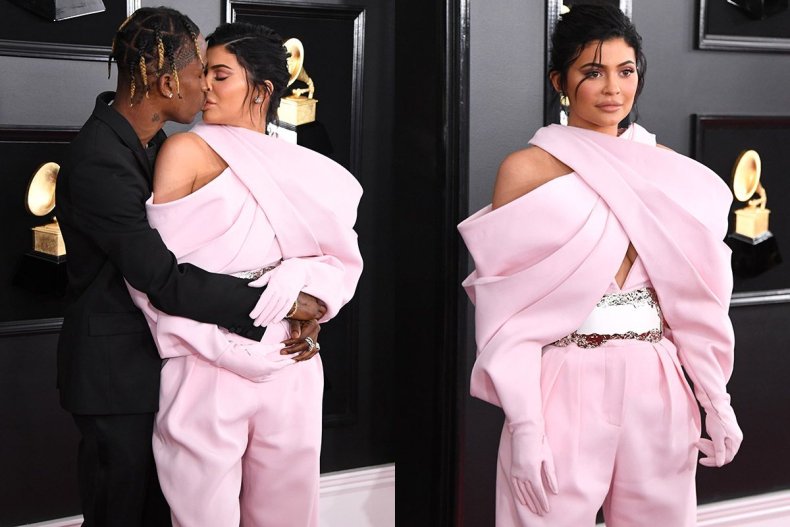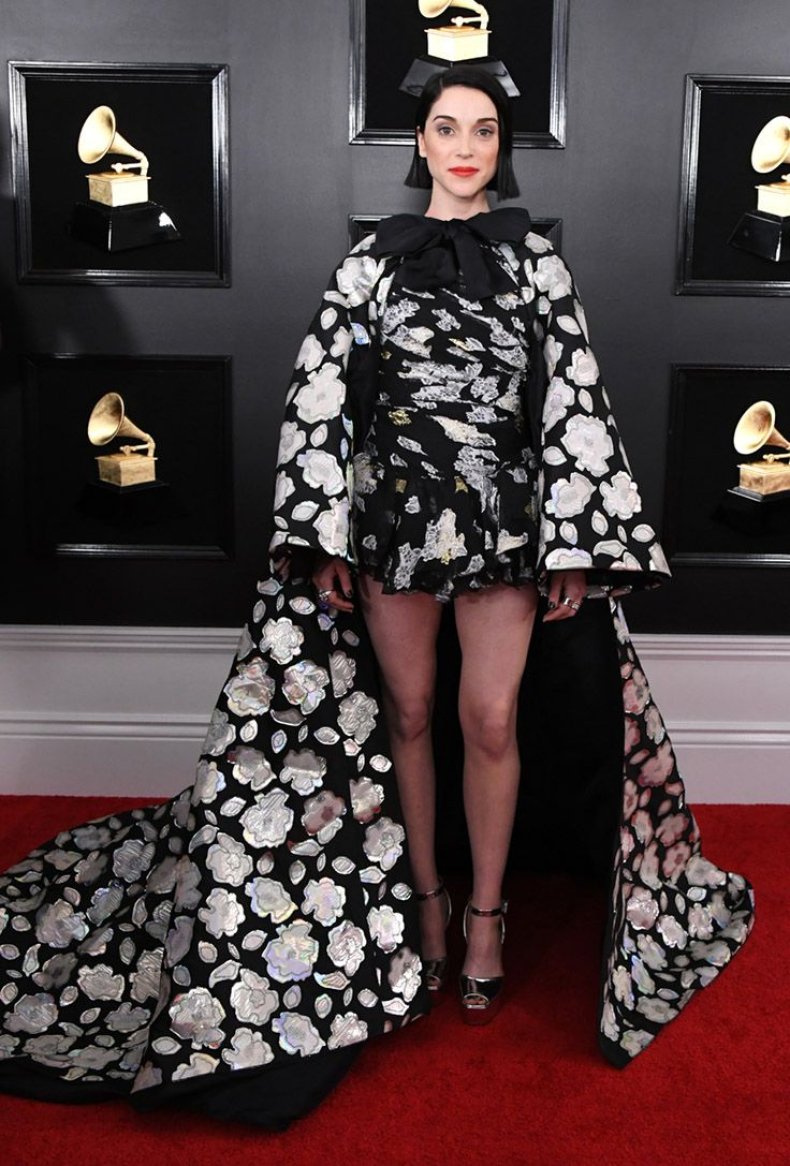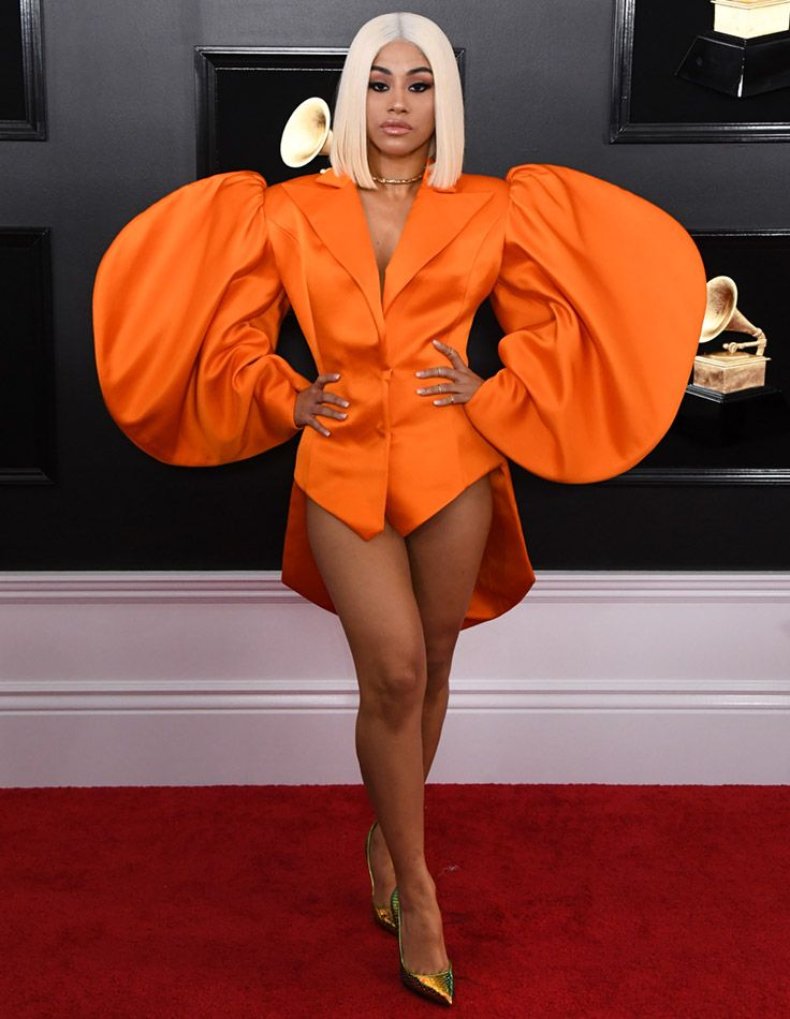 Janelle Monáe—whose performance of "Make Me Feel" was widely praised—set herself apart from the rest of crowd with a feathery dress that had razor-sharp shoulders—falling somewhere between alien and angelic. Besides, the shoulders look almost ordinary compared to the arms of Hennessy Carolina, above.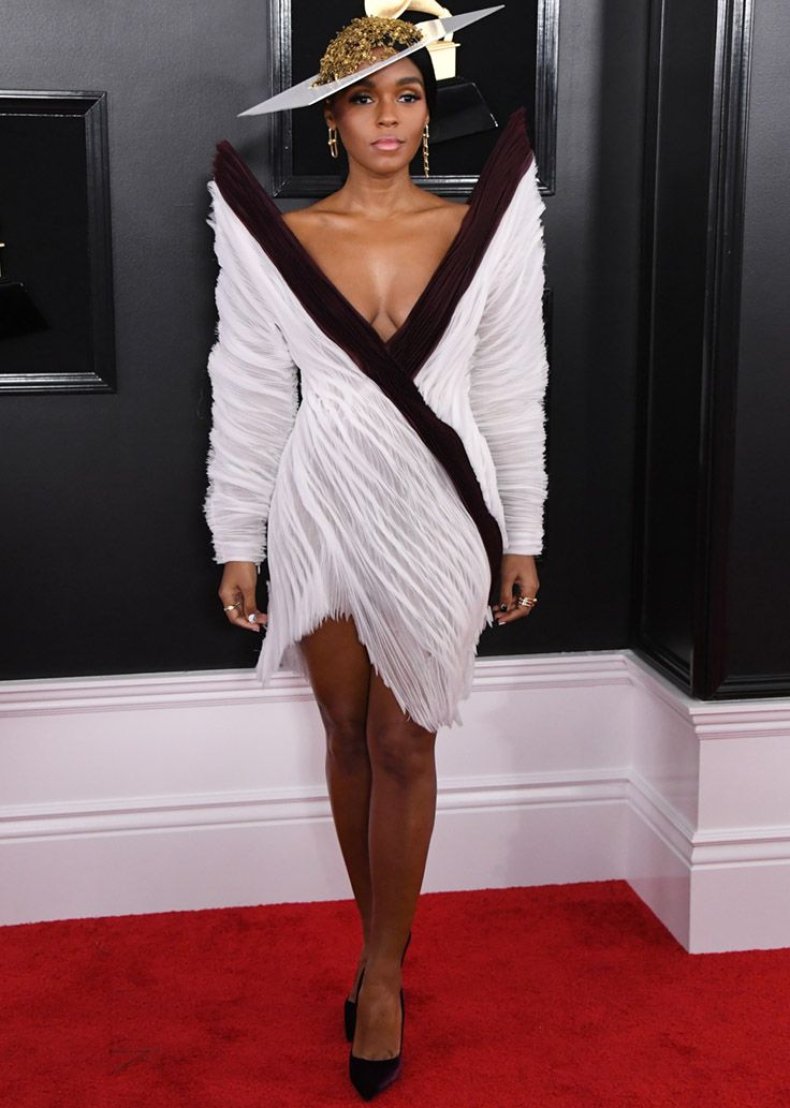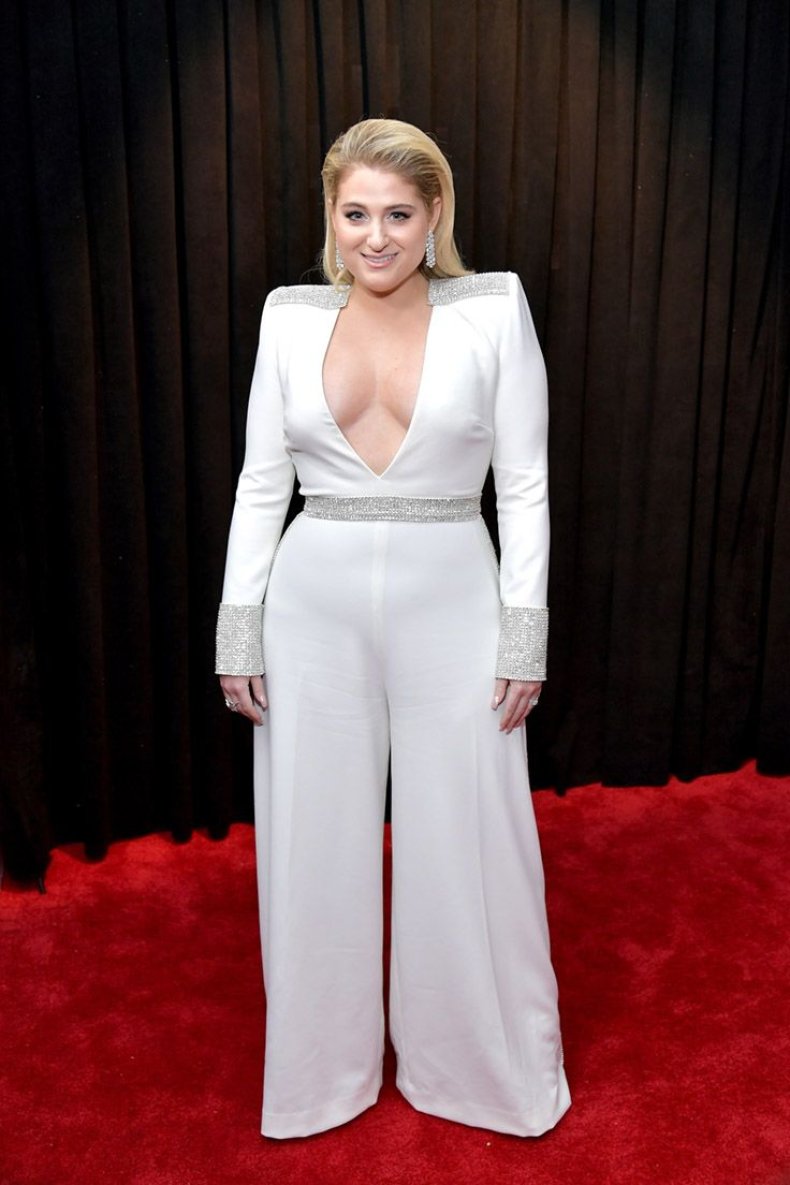 Women weren't the only ones to leave their mark on the red carpet, however. Male musicians like Post Malone, Leon Bridges and Anderson.Paak donned idiosyncratic suits—with mixed results.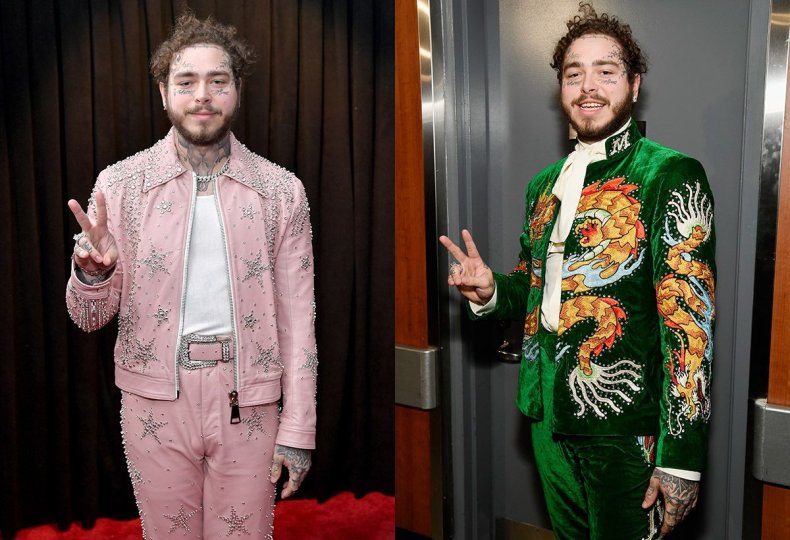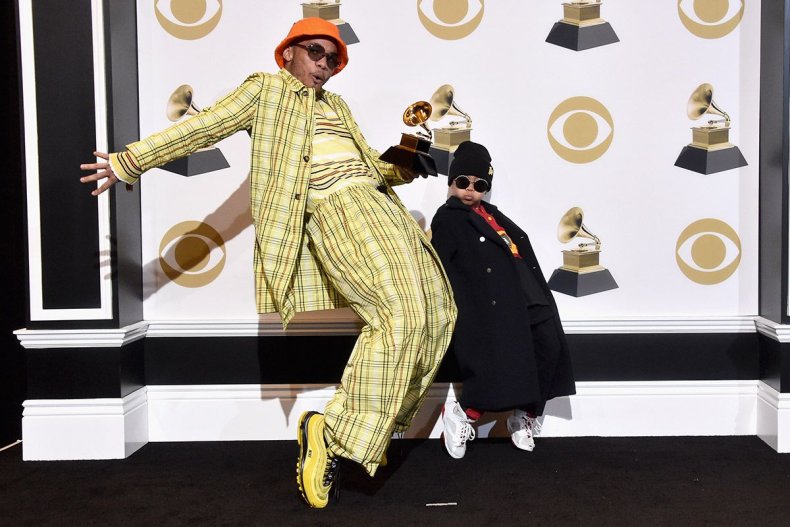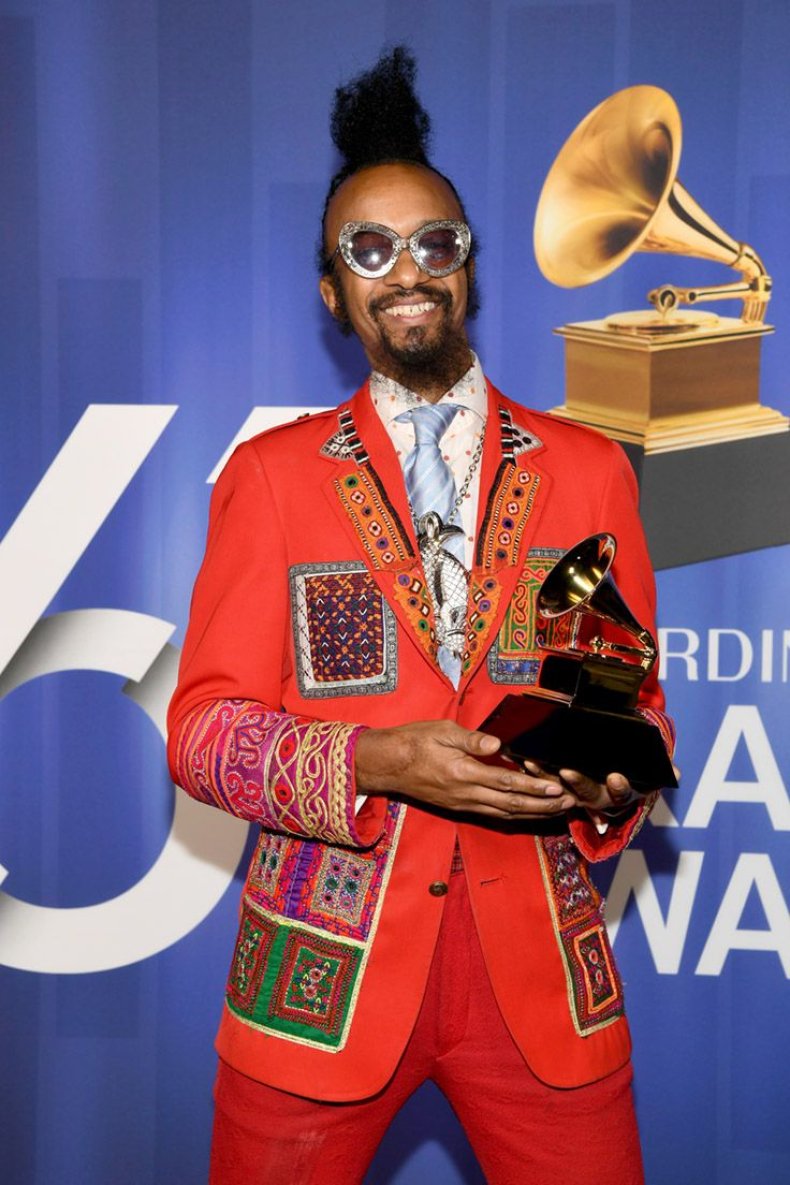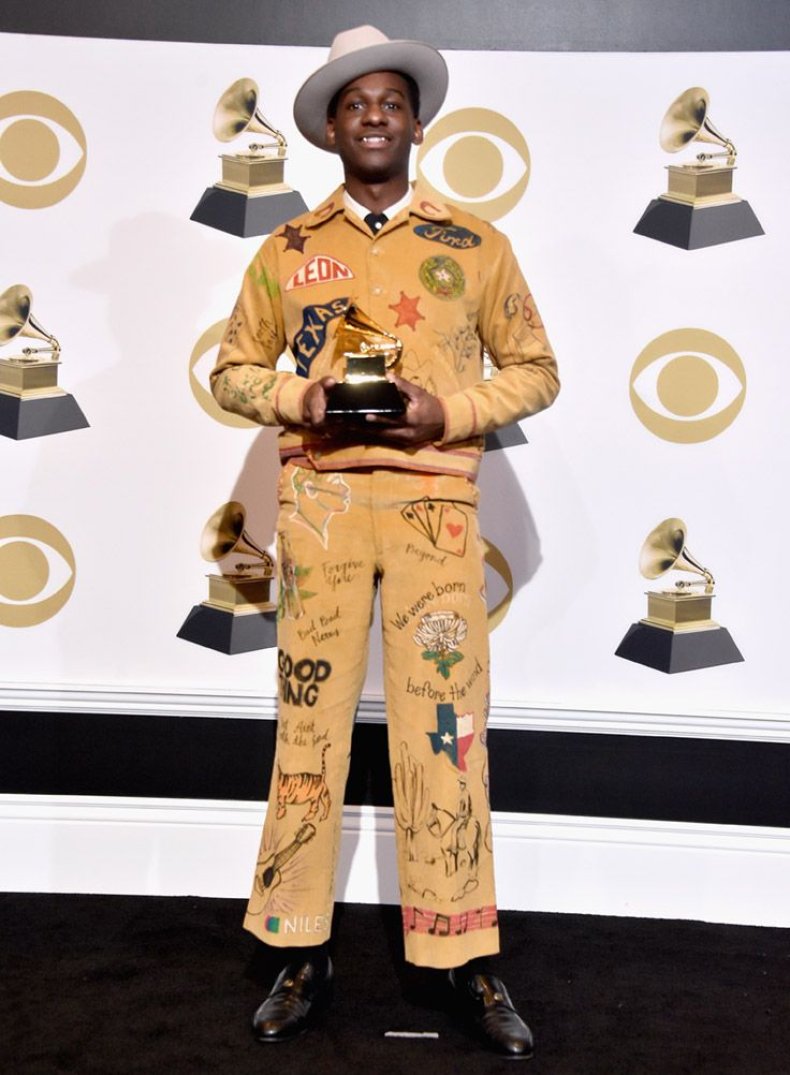 Older celebrities, perhaps with less to prove, adopted more classical styles. J-Lo's jewels could hardly be called understated, but it's certainly a lot less than her iconic tropical print dress from 2000, with a neckline that went down to her waistline. Diana Ross's scarlet batwing chiffon was another case of "hardly understated, but classic Miss Ross."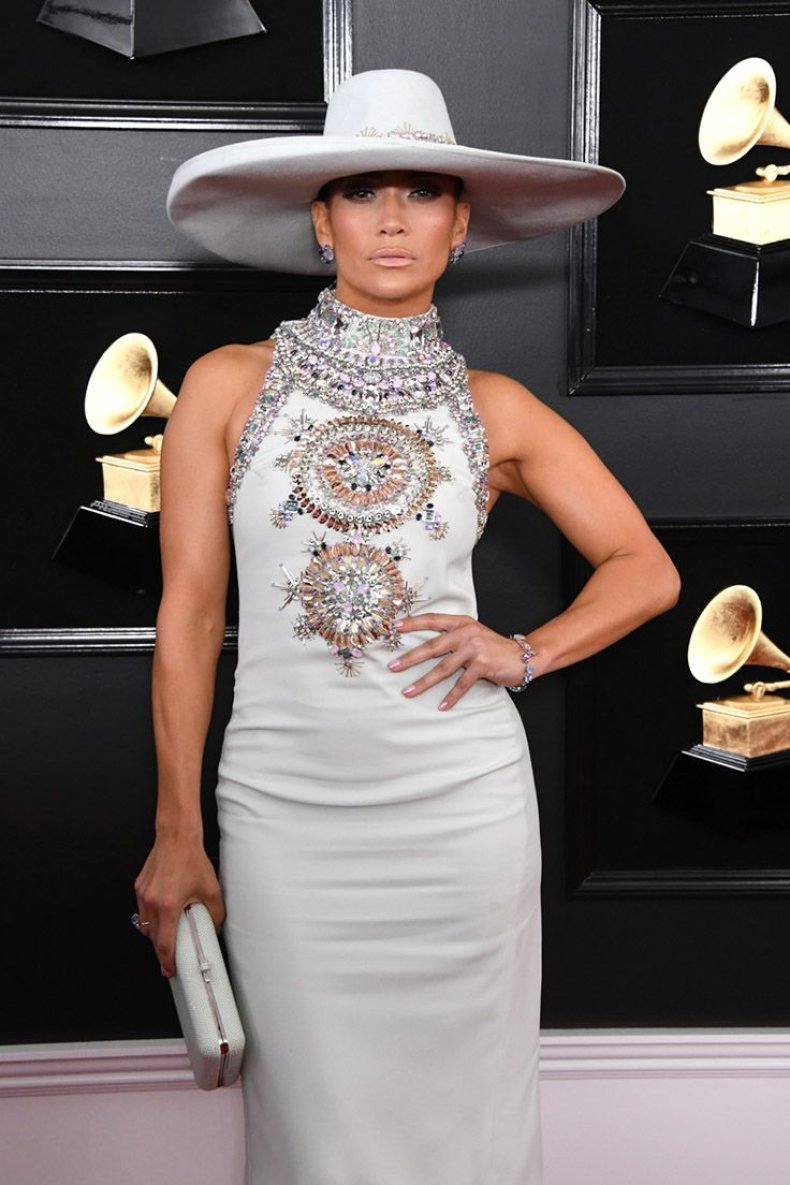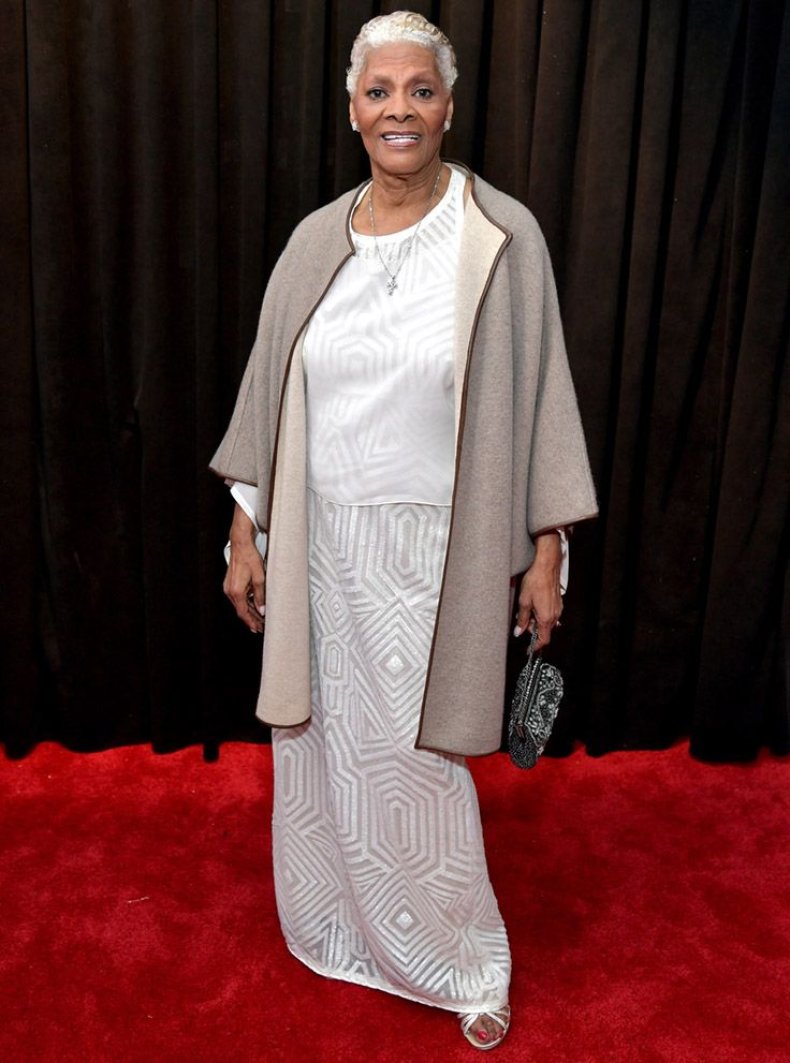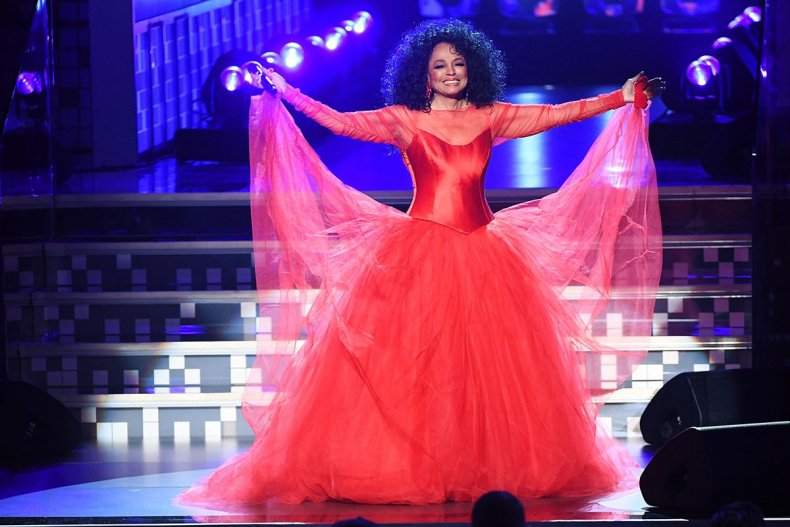 Meanwhile, Diana Ross's daughter-in-law Ashlee Simpson locked lips on the red carpet with her husband Evan Ross.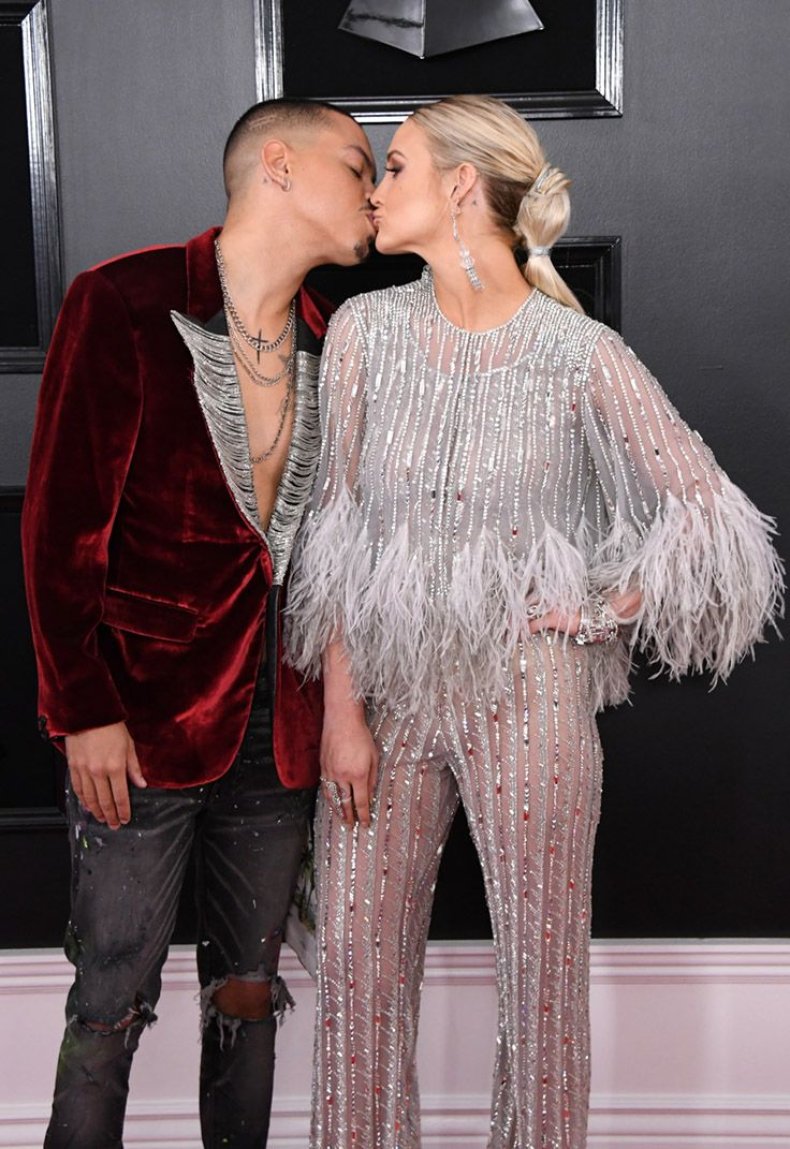 We end this gallery with some of the blatant attention-seeking red carpet outfits worn by both serious up-and-coming artists and those who are known mostly for a fashion sense best described as "Please look at me."