Grammys 2020 Nominations Snubs: Fans React as BTS, Taylor Swift, Halsey Miss Out
The Grammy nominations are always bound to leave one group of fans or another disappointed, and the 2020 noms, announced on November 20, were no exception. While artists like Lizzo, Billie Eilish and Lil Nas X scored multiple nominations, one of the world's largest bands was left in the cold after K-Pop superstars BTS did not pick up a single nod, Taylor Swift lost out on "Album of the Year", while one-time BTS collaborator Halsey also ended up empty handed.
Taylor Swift fans felt the 29-year-old pop star was the victim of another snub after her latest album Lover failed to get an "Album of the Year" nomination. Their anger seemed particularly directed at Lil Nas X, with some questioning whether his 'album' 7 was not too short to be considered an album.
One wrote: "The Grammys literally nominated a f***ing EP for ALBUM of the year over Lover and if that ain't f***ing bias then idk what is," while another tweeted, "How are we living in a world where Lil Nas X is getting nominated for Album of the Year for an EP that is approx 2 minutes long, yet Taylor Swift and Beyoncé did not get nominated"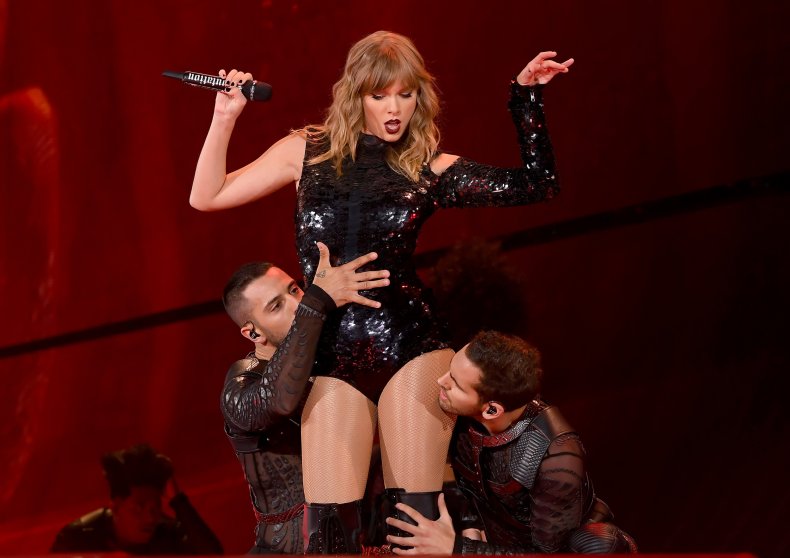 Swift, however, did manage to get three nominations this year, with "Lover" up for "Song of the Year," "You Need to Calm Down" nominated for "Best Pop Solo Performance" and Lover itself up for "Best Pop Vocal Album."
Halsey fans were also angry after the singer failed to get a single nomination, despite "Without Me" being one of the biggest hits of the year. As Billboard wrote of the snub: "Halsey has yet to be nominated in a "Big Four" Grammy category. She had her first No. 1 smash as a lead artist, "Without Me," this year. The Emmys and the CMAs tapped her to sing on their telecasts this year, an indication of her star power. But Grammy love has been hard to come by."
The artist, who appeared on a song with BTS this year, had fans annoyed at what they saw as yet another oversight on behalf of the singer. One wrote, "and once again halsey is robbed of a grammy," another added, "halsey being passed up for a grammy AGAIN how annoying, while another tweeted, "first, halsey's singapore show got cancelled due to 'unforeseen circumstances' AND then halsey doesn't get nominated for the grammy's even though without me was on top of the charts FOR WEEKS and had millions of copies sold but still THERES NO RECOGNITION FOR IT IM SO DONE."
BTS' strong online fanbase, known as the ARMY (Adorable Representative MC for Youth) spared no time in expressing their frustrations on social media after their favourite band received no noms, with their responses featuring all five stages of grief as BTS fans expressed denial, anger, depression, bargaining and finally acceptance.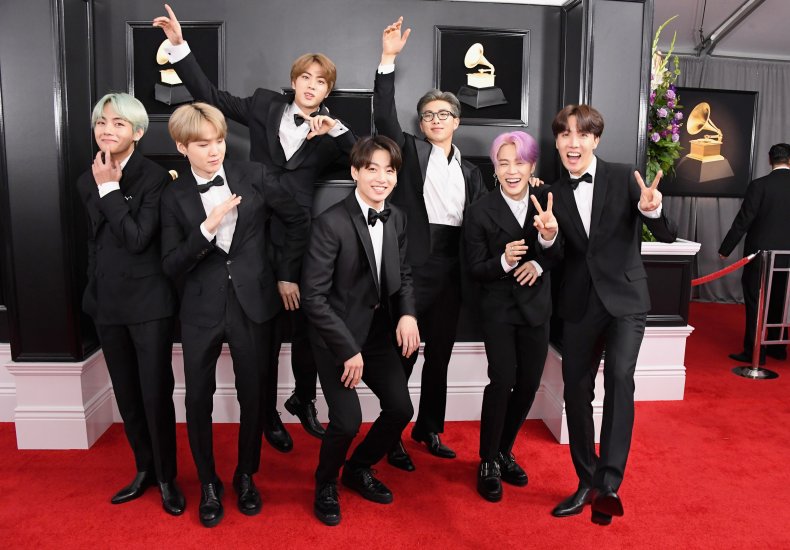 One angry fan started hot, tweeting: "My blood is boiling rn like y'all don't deserve BTS and they don't deserve half the shit y'all put them through. I'm so sick of people disrespecting their art. They've proved themselves over and over again. Whoever was in charge of those Grammy noms is s***"
Other fans took aim via two regular criticisms of the Grammy Awards—that they reward popularity over accomplishment and only make nomination and winner decisions that seem strange to those outside the voting pool.
In the latter camp was one fan who tweeted: "BTS deserved multiple Grammy nominations and that's that on that... seems like the noms were based off of radio play and nothing else, and we know the mainstream western stations are afraid of all things too "foreign", " while another wrote: "the grammy noms/wins are always a s*** show. remember when beck won over beyonce's beyonce lol"—A reference to the controversial decision at the 2015 Grammys to name Beck's Morning Phase album of the year over Beyoncé's self-titled 2015 effort.
Meanwhile, Lizzo led nominations with eight, while fellow Grammy newcomers Billie Eilish and Lil Nas X each have six.