Grammys Postponed Due To COVID, Eyeing March Show
The 63rd Grammy Awards are being postponed due to concerns over the COVID-19 pandemic. The show is now scheduled for March 14.
In a joint statement received by Newsweek, Recording Academy Chair and Interim President/CEO, Harvey Mason, Jr., CBS Executive Vice President, Specials, Music, Live Events and Alternative Programming Jack Sussman, and Grammys Executive Producer Ben Winston announced the change. The full statement can be found below:
"After thoughtful conversations with health experts, our host and artists scheduled to appear, we are rescheduling "The 63rd Annual GRAMMY Awards®" to be broadcast Sunday, March 14, 2021. The deteriorating COVID situation in Los Angeles, with hospital services being overwhelmed, ICUs having reached capacity, and new guidance from state and local governments have all led us to conclude that postponing our show was the right thing to do. Nothing is more important than the health and safety of those in our music community and the hundreds of people who work tirelessly on producing the show.

We want to thank all of the talented artists, the staff, our vendors and especially this year's nominees for their understanding, patience and willingness to work with us as we navigate these unprecedented times."
Rolling Stone and Variety first reported that she show would be postponed.
Variety notes that the award show, which normally boasts a live audience of about 18,000, was already planning to hold a show without an in-person audience. The only people that were planned to attend were performers and presenters. Nominees were not going to be allowed on the premises.
Variety states that health and travel concerns were prime concerns as to why the event is being moved. The show had been scheduled to take place at its usually home, the Staples Center in Los Angeles, California, but the area has seen a dramatic increase in COVID cases in recent days. A chart from the L.A. County Department of Public Health showed that there had been a 21.8 percent increase in the seven day average of daily positive tests as of January 4.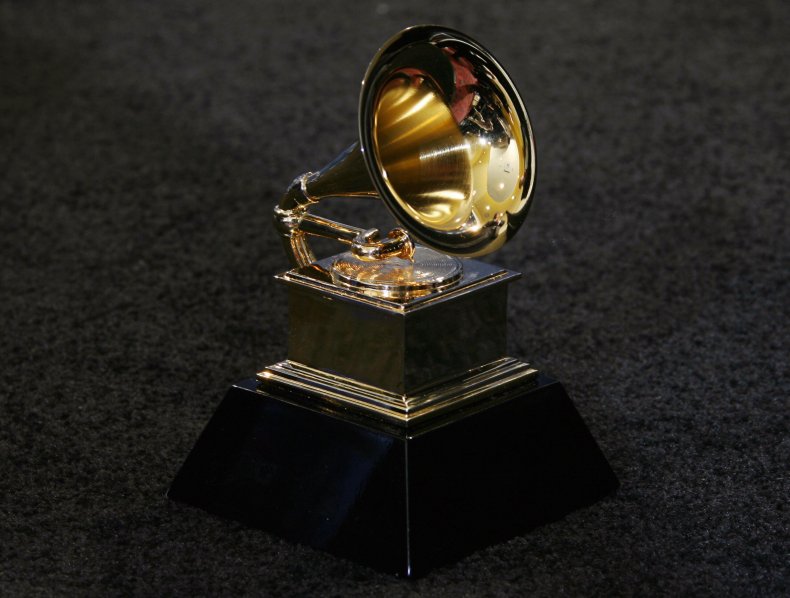 The performers who were expected to perform were unclear, but comedian and Daily Show star Trevor Noah was announced to host the show in a November press release. Executive producer Ben Winston promised a special show in a November interview with Variety.
"It's gonna be a show that's different from the other awards shows that have happened at this point," he said. "We're going to determine as we get a little bit closer what we're going to do with our audience, but we have some really cool and special things that are coming together for our show."
Among the nominees, Beyoncé had the most nominations with nine, including the coveted "Record of the Year" and "Song of the Year" awards. Dua Lipa, Roddy Ricch and Taylor Swift all tied for the second most nominations with six each. The November nominee announcements also marked the first time that k-pop sensations BTS received a Grammy-nod for their English-language single "Dynamite," which was included in the "Best Pop Duo/Group Performance" category.
Following the nominees' announcements plenty of drama ensued, as singer The Weeknd (who didn't receive any nominations) tweeted that the Grammys were "corrupt" for not including him. Justin Bieber (who received two nominations) also took to Instagram to express his own issues with the Recording Academy for including his album Changes and single "Intentions" in pop categories. He said he set out to make an R&B album, rather than a pop album and called the nominations "strange to [him]," but still said he appreciated the acknowledgements.