It was the apology text seen around the world.
Macklemore won the Grammy, but he knew that Kendrick Lamar probably should have, so he sheepishly texted the Good Kid, M.A.A.D City rapper to say as much. "You got robbed," Macklemore texted, just hours after accepting the prize for Best Rap Album. "I wanted you to win. You should have. It's weird and sucks that I robbed you. I was gonna say that during the speech. Then the music started playing during my speech and I froze." (In a curious gesture of performative solidarity, Macklemore posted a screenshot of the text to Instagram, where it racked up 200,000 likes.)
That was four years ago, and the moment has become emblematic of a certain bumbling cluelessness on the part of Grammy voters when it comes to hip-hop. Good Kid, M.A.A.D City album was greeted as one of the decade's best and most ambitious rap albums, but Lamar would not actually win a Grammy until 2016—the same night Taylor Swift's 1989 beat To Pimp a Butterfly for Album of the Year.
During the 35 years since rap emerged as a commercial force in popular music, the award show has often lagged behind fans and critics in recognizing innovative rap achievements: Nas's Illmatic, Public Enemy's It Takes a Nation of Millions to Hold Us Back, the Beastie Boys' Paul's Boutique and Ghostface Killah's Supreme Clientele are among the dozens of profoundly influential rap albums that received no Grammy acknowledgment whatsoever. And the Grammy award for Best Rap Album was not introduced until 1995—a full decade after Run-DMC broke through to the mainstream.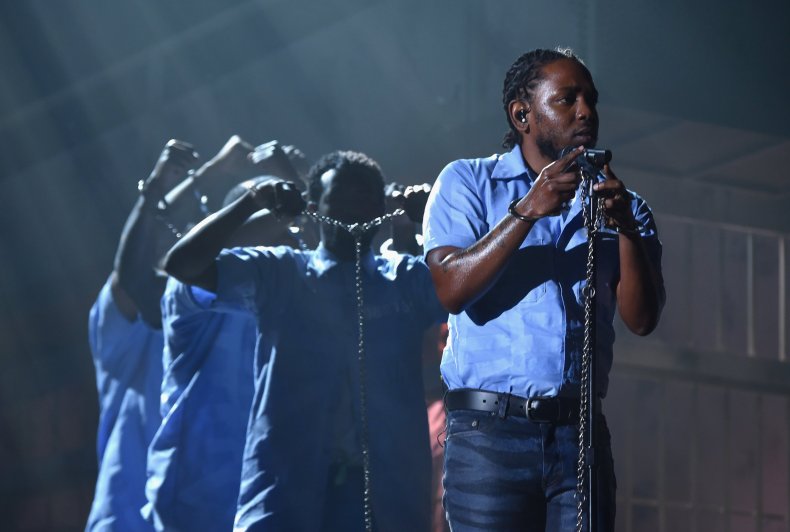 Grammy voters have been particularly reluctant to recognize hip-hop albums as worthy of their most prestigious category: Album of the Year. Only two albums by hip-hop artists have ever won the award: Lauryn Hill's The Miseducation of Lauryn Hill in 1999 and Outkast's Speakerboxxx/The Love Below in 2004. That's a remarkable fact in 2018, nearly four decades after "Rapper's Delight" introduced rap to popular audiences. (And look—I love Speakerboxxx/The Love Below and think it deserved to win, but it seems pertinent to note that André's half of the album barely has any rap on it.)
Related: Adele's 25 is a perfect Grammy album: Nostalgic, boring and loved by millions
All of which makes this year's Album of the Year nominee lineup surprising: It's dominated by hip-hop. Three of the five nominated albums—Lamar's politically righteous DAMN., Jay-Z's late-career victory lap 4:44 and Childish Gambino's "Awaken, My Love!"—are unambiguously rap albums, two of them by artists who've been snubbed by the Grammys before. The other two nominees are Lorde's Melodrama and Bruno Mars's 24K Magic, making this the first year in Grammy history that none of the nominees are white men. It's also an unusually young crop of nominees, with Jay-Z being the only one born before 1983. (This is, of course, the same award with an established history of crowning elder statesmen past their prime: Ray Charles in 2005, Steely Dan in 2001, Eric Clapton in 1993.)
Before The Miseducation of Lauryn Hill, only two hip-hop albums had ever been nominated for the prize: MC Hammer's Please Hammer Don't Hurt 'Em in 1991 and The Fugees' The Score in 1997.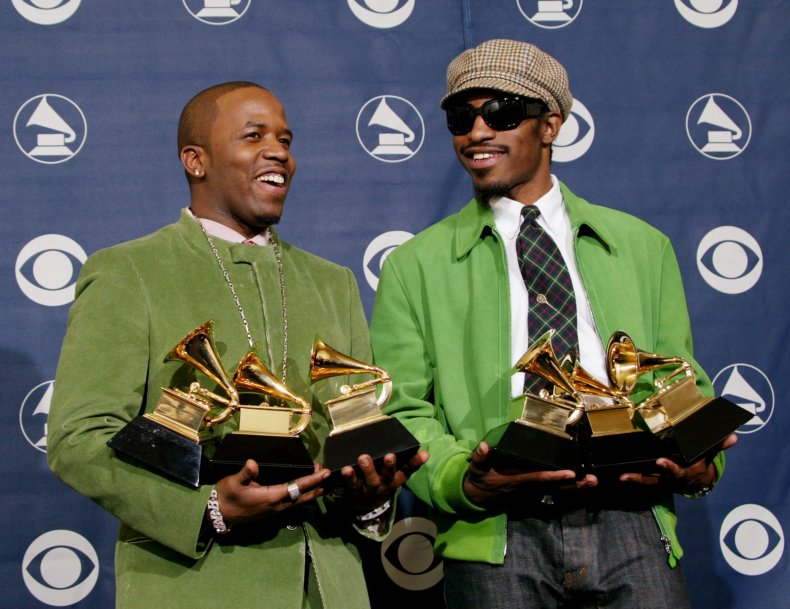 In recent years, the Grammys have typically nominated one obligatory rap album per year: Drake's Views in 2017, Lamar's To Pimp a Butterfly in 2016, Eminem's Recovery in 2011, Kanye West's Graduation in 2008. (West's last few albums, including 2013's Yeezus and 2016's The Life of Pablo, have notably not been nominated. West has signaled his displeasure with the Grammys, which tend to shy away from abrasive and challenging albums.)
Lamar's DAMN., with its generation-defying collaborations and Fox-baiting political relevance, is the favorite to win this year. That would be a triumph: for Lamar, for rap, for the Grammys (which could use a shot of relevance)—and maybe even for Macklemore, who can stop feeling guilty. It would make Lamar the first rapper to win the prize in nearly two decades.
But the most telling nominee might be Jay-Z, who at 48 is now an elder statesman of rap, which is now a genre that's been around long enough to have elder statespeople-like figures. The Grammys ignored hip-hop when it was in its youth and grudgingly started paying attention when it reached mainstream audiences. Now Dr. Dre and Chuck D are in their 50s, Phife Dawg is dead and rap has overtaken rock as the dominant genre in American popular music. (Not one rock album is nominated for Album of the Year.)
The full Grammy embrace of rap is slow but overdue. It suggests the obvious: that hip-hop is no longer anywhere near the fringe of pop culture. And it means that many of the current Recording Academy voting members—a network of music industry professionals occupying a range of roles—grew up with rap music.
The Grammys have been known to fawn over records that bask in nostalgia for some lost or glorified past—Tony Bennett's Unplugged, for instance, or Herbie Hancock's album of Joni Mitchell covers—instead of celebrating those pushing boundaries in the present. Now, it's 2018. The Grammys are taking an encouraging stab at relevance and rap is old enough to provoke a glimmer of nostalgia among the predominantly middle-aged voters.