The Grammys Swear That Next Year Will Be Different and It's About Time
The Grammy Awards might be very different next year. On June 10, the Recording Academy announced that major changes are being made to several categories of the music awards show, along with how the nomination process is conducted.
For starters, the Best Urban Contemporary Album category, which debuted in 2013, will now be called Best Progressive R&B Album. Moving forward, this award is "intended for artists whose music includes the more progressive elements of R&B and may include samples and elements of hip-hop, rap, dance, and electronic music," according to the Recording Academy. "It may also incorporate production elements found in pop, euro-pop, country, rock, folk, and alternative."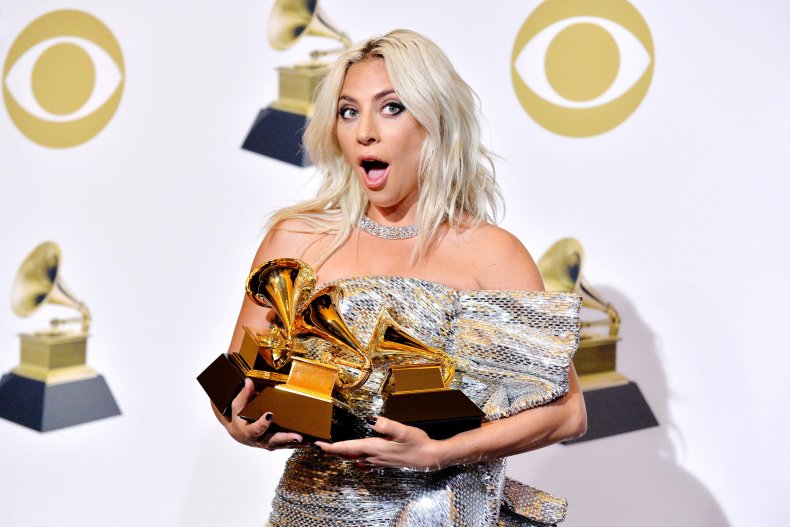 Additionally, the Best Rap/Sung Performance category will be renamed Best Melodic Rap Performance. When that category was introduced in 2002, it was called the Best Rap/Sung Collaboration. (Fifteen years later, solo artists were deemed eligible as well.) According to the new rules instated by the Recording Academy, the category now "requires a strong and clear presence of melody combined with rap cadence, and is inclusive of dialects, lyrics or performance elements from non-rap genres including R&B, rock, country, electronic or more."
The Latin Pop Album award has also been relabeled Best Latin Pop or Urban Album, which "recognizes excellence in Latin music recordings that utilize a stylistic intention, song structure, lyrical content and/or musical presentation to create a sensibility that reflects the broad spectrum of Latin pop and urban music styles and culture."
Moving forward, the Latin Rock Urban or Alternative Album Award will be called Best Latin Rock or Alternative Album. The rebranded category will honor "excellence in Latin rock or alternative music recordings that utilize a stylistic intention, song structure, lyrical content and/or musical presentation to create a sensibility that reflects the broad spectrum of the Latin music style and culture."
This next one is a big deal: It concerns the Best New Artist category, which has been a point of contention for many years. Because the Recording Academy previously put a strict limit on how many songs and albums an artist could have released to qualify as a "new artist," many deserving artists had been eliminated from contention. (Maybe you've heard of one such artist? Her name is Lady Gaga?)
Now, the new rules state that "there is no longer a specified maximum number of releases prohibiting artists from entering," which can help more prolific up-and-coming artists compete for the Best New Artist trophy.
The most significant changes to the Grammys, though, might be the ones that are happening to the nominating process. For years, the Grammys have been criticized for having an "in-clubby" atmosphere, tainted by cronyism (among other -isms). Hopefully, that won't be as much of an issue in the future, because now the Recording Academy is insisting that musicians who sit on various nominating committees will have to sign a conflict of interest disclosure form. That means they'll have to indicate whether or not they'll benefit from an artist's nomination. If there is a conflict (whether it's familial, financial or creative), that person won't be able to participate in the nominating process.
All of these changes come in the wake of a very messy few months for the Recording Academy. Its former CEO, Deborah Dugan, claimed in January 2020 that the Grammys were rigged and, according to Deadline, the voting process was "ripe with corruption." She also asserted that she was sexual harassed by Recording Academy general counsel Joel Katz (which he denied). The Recording Academy denied these bombshell accusations.
Dugan was then placed on administrative leave days before the 2020 Grammy Awards ceremony, and fired weeks later, only a few months into her tenure.
The Recording Academy's interim president and CEO, Harvey Mason Jr., told Variety that these changes will usher in a "completely new, and very transparent and transformed Recording Academy." He added, "We're listening to and learning from our partners and constituents and stakeholders; we're trying to make sure we're able to pivot and change and adapt; and we want to be really inclusive."
These new rules will impact the 2021 Grammy Awards ceremony, slated for January 31. The full list of eligibility guidelines and rules, which are publicly available for the first time, can be read here.
Newsweek did not receive comment from the Recording Academy by the time of publication.