Grand Canyon Wildfire Leads to Break in Case of Man Missing Since 2014
The backpack of a man who has been missing since 2014 has been found by firefighters who were tackling a wildfire in Arizona.
On July 25, fire crews were working to contain the Dragon Fire on the Grand Canyon's North Rim. The blaze had spread across more than 1,300 acres last month and closed off sections of Grand Canyon National Park.
On Tuesday, fire teams were preparing containment lines when they came across a backpack in a remote area about 1.5 hours from Kanab, Utah, the nearest large city, according to Idaho news station KTVB.
Inside the backpack were personal items, including an ID that belonged to David Alford, then 36, a hiker who disappeared in Idaho in 2014 while on a hitchhiking trip.
Alford started his trip that year after spending some time living in the Idaho city of Boise. According to his sister Analee Reseigh, Alford had expressed a desire to hitchhike south toward Arizona. That August, she dropped him off at an interstate so he could start his journey.
"He's a spiritual person, and so I think he had planned to cut off communication. But we were all very surprised when we didn't hear from him a few months later, especially around the holidays," Reseigh told KTVB.
The backpack was given to law enforcement rangers, who reported it to officers in Boise, who are handling the case. Over the next few days, search teams were sent to the area to see if any other items could be found. No additional clues were discovered.
The investigation is ongoing, and it is unknown if any foul play was involved in Alford's disappearance.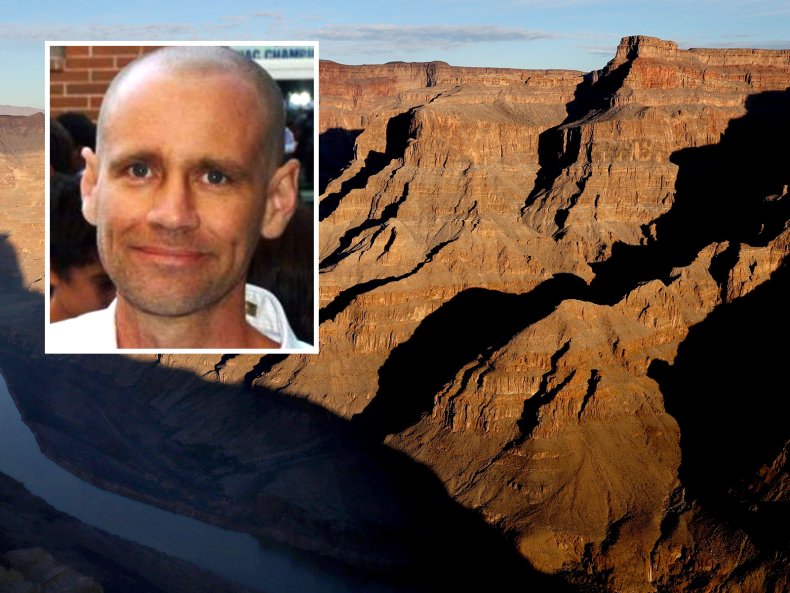 He is one of the several hundred thousand people reported missing in the United States, although the number of missing person files has been decreasing since 1997. According to FBI data via Statista, there were 521,705 missing person files in the U.S. in 2021, compared with 980,712 in 1997.
As for the discovery of Alford's backpack, Joelle Baird, a spokeswoman for Grand Canyon National Park, told KTVB that it was found in a remote area. "This particular area is only accessible via a four-wheel drive road," she said. "It's known as the W1 road, which is more or less an access road which gets people into the inner basin. Not a lot of people go out there, though.
"He got to the Grand Canyon, obviously, and he didn't walk. So we would just like to [know] if somebody out there gave him a ride. We'd love to talk to that person to hopefully get more information. That's really our goal right now," Baird said.
The Idaho Missing Persons Clearinghouse describes Alford, who would now be 44, as a white male around 5 feet 8 inches and 140 pounds, with blue eyes. He has a Capricorn sign tattooed on his ankle. Anyone with information is encouraged to call the Boise police at 208-570-6000.
Newsweek has contacted the Boise police department for comment.