Grand Juror Angers Trump's Attorneys
Two of Donald Trump's attorneys addressed comments made by the Fulton County, Georgia, special grand jury forewoman, Emily Kohrs, about the investigation into the former president's alleged efforts to overturn the results of the 2020 election.
"I've never seen anything like it, I've been imitating her all day," attorney Alina Habba told Newsmax. "This is an indictment. Your intentions were made clear. Thank you for going on national television, for breaking any confidentiality or impartiality that you're supposed to hold as a grand juror let alone the forewoman of the grand juror....
"You're literally dealing with serious, serious issues. This just tells you what is going on with our justice system. We've got people like her that are foremen of a grand jury. She's supposed to be the one leading the pack and she's the one out on TV before a full report is out. It's insane, you can't make it up."
Habba's remarks came shortly after Kohrs spoke to several media outlets about the investigation. The special grand jury, which is unable to issue indictments but can make recommendations, released a partial report this month. Fulton County District Attorney Fani Willis will make the final decision to issue indictments if she chooses.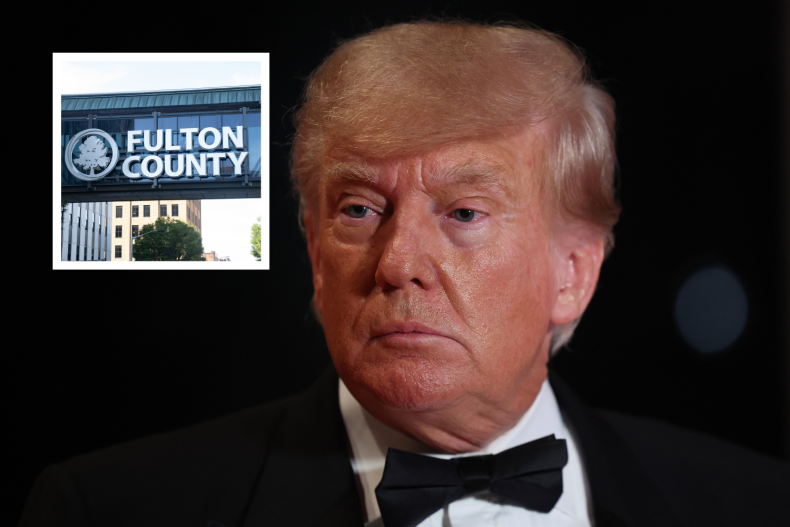 "I will tell you that if the judge releases the recommendations, it is not going to be some giant plot twist....You probably have a fair idea of what may be in there. I'm trying very hard to say that delicately," Kohrs told the New York Times this week.
During an interview with CNN, Kohrs, 30, mentioned Trump by name and said, "I will tell you that it was a process where we heard his name a lot. We definitely heard a lot about former President Trump and we definitely discussed him a lot in the room. And I'll say that when this list comes out, you wouldn't, there are no major plot twists waiting for you."
Drew Findling another attorney for Trump, spoke with the Associated Press this week about the comments by Kohrs and criticized the special grand jury.
"She's a product of a circus that cloaked itself as a special-purpose grand jury," Findling said. "It's not a matter for giggles. It's not a matter for smiles."
Former U.S. Attorney Barbara McQuade told Newsweek on Tuesday that Kohrs' remarks were "highly inappropriate" because the special grand jury does not have the power to issue indictments.
Newsweek reached out to Trump's representatives for further comment.