Grand Jury Indicts Six Officers in Death of Freddie Gray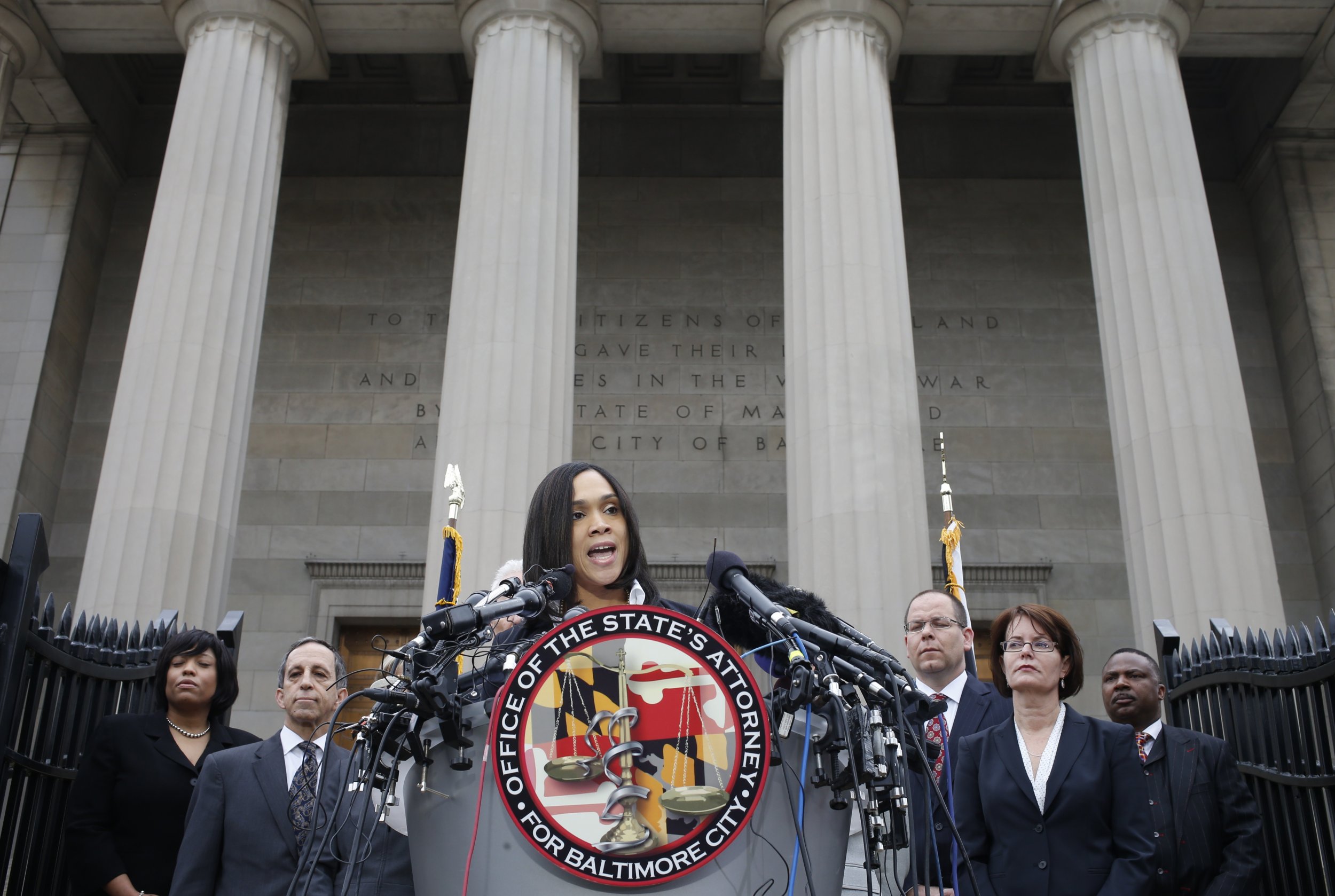 A grand jury indicted six Baltimore police officers allegedly involved in the death of 25-year-old Freddie Gray, Baltimore City State Attorney Marilyn Mosby said at a news conference Thursday.
Gray died on April 19 after being arrested April 12. The circumstances of his death remain clouded, but Gray died of a spinal injury almost a week after he was transported in a police van to jail. Prosecutors say police negligence and indifference caused Gray's death. The grand jury affirmed the charge of second degree depraved heart murder against the van's driver, Officer Caesar R. Goodson, Jr., The New York Times reports. The grand jury also brought involuntary manslaughter, second degree negligent assault, manslaughter by vehicle, misconduct in office and reckless endargements charges against Goodson.
The grand jury brought charges of involuntary manslaughter, negligent and intentional assault, misconduct in office and reckless endangerment against the other five officers, Officer William Porter, Lt. Brian Rice, Officer Edward Nero, Officer Garrett Miller, and Sgt. Alicia White.
Gray suffered three broken vertebrae and a crushed voice box in police custody. Baltimore Police Commissioner Anthony Batts said the police "failed to get [Gray] medical attention in a timely manner multiple times." State attorney Mosby alleged that Gray was arrested illegally; the officers charged with his death dispute that claim.
For more than a week after the news of Gray's death broke protesters took to the streets of west Baltimore. Maryland governor Larry Hogan declared a state of emergency. Protesters seemed appeased when Mosby announced charges against six officers.