A Texas grand jury decided not to indict Tu Tran, a Harris County Sheriff's Office (HCSO) deputy who shot and killed 35-year-old Black man Joshua Johnson on April 22, 2020.
Tran had been wearing plainclothes and sitting in an unmarked Ford Explorer watching for a capital murder suspect in Missouri City, Texas on the day he shot Johnson.
Johnson had been house-sitting for an elderly neighbor when he viewed Tran's vehicle under a streetlight around 6 a.m. local time. Johnson allegedly tapped on Tran's window while holding a BB gun in one hand and his cellphone with its light shining, in the other, The Houston Chronicle reported.
Tran lowered his vehicle's window and told Johnson to put down his gun, thinking it was a Glock. When Johnson raised his gun instead, Tran shot multiple times from his car, the Harris County District Attorney Kim Ogg said. Johnson died at the scene. Because Tran wasn't wearing a body camera, there is no police footage of the incident.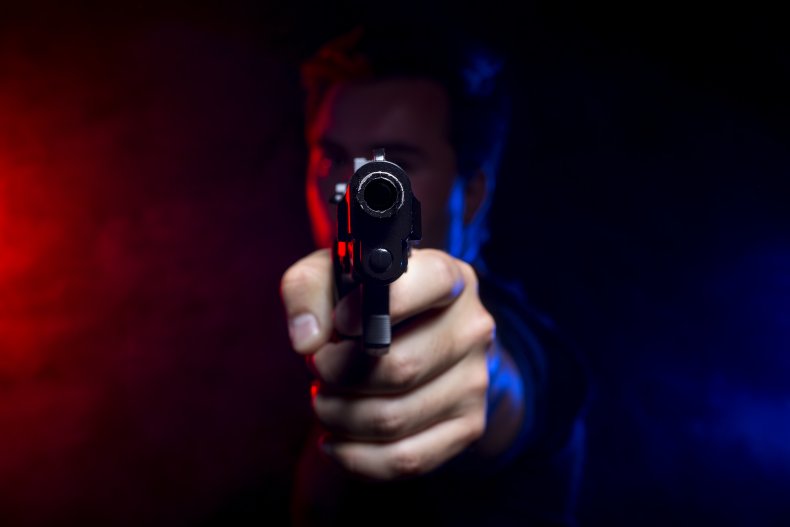 After the shooting, the HCSO completed its investigation into the incident by November 2020. But the office didn't initially share its findings over fear of influencing the DA's investigation into the matter. Ogg oversaw the probe conducted by her office's Civil Rights Division. Her office later submitted its findings to the grand jury. The grand jury chose not to indict Tran.
"Every bit of evidence was presented to grand jurors for their consideration," Ogg said, according to KHOU. "We left no stone unturned; a grand jury is the civilian review board of the justice system and they have the power of subpoena to review everything.... We appreciate the grand jurors who considered this case, and we respect their decision."
However, Johnson's family also launched their own investigation into his killing. They also expressed skepticism at the police's version of events.
Foremost, they say that a bullet from Tran's gun found in the neighbor's garage followed a different trajectory than what would've been possible from Tran's vehicle. They requested to see the official ballistics report recounting how many times Tran fired his weapon and where each shot went.
Second, in a recorded conversation that took place on the day of the shooting, HCSO Sargeant Allen Beall told Johnson's stepfather Richard Beary what would become the police's version of events. In the recording, Beary asked how Beall could know what happened if the medical examiner hadn't yet arrived and Beall, by his own admission, hadn't yet spoken with Tran.
"I'm tired of this BS, y'all," Beary said in the recording, according to the Chronicle. "Police for years been shooting Black people for no reason. I'm not going to say, 'Y'all did it,' but I want to know the facts about my son."
The family pointed out that Tran fatally shot a 24-year-old man outside a Houston nightclub in 2016 while working security at the club. Tran was also disciplined by the HCSO and given temporary leave after a TV news crew captured footage of him hitting a handcuffed suspect in the throat, the aforementioned publication reported.
The family's reaction to the grand jury decision remains unclear.
Newsweek contacted Ogg's office for comment.