Foul Smell at Michigan Man's Home Leads Police to Find Woman's Torso in Basement, Other Body Parts Upstairs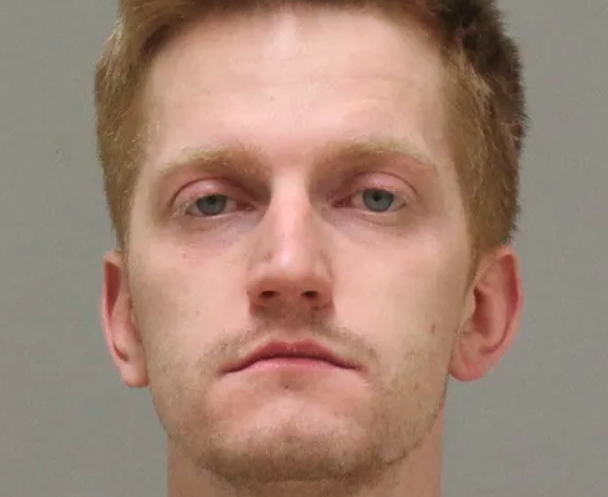 A Michigan man was arrested this week after police responded to reports of a strange smell and discovered the mutilated remains of a female victim in his basement.
Jared James Chance, 29, was charged by the Kent County Prosecutor's Office on Tuesday, as detectives with the Grand Rapids police said they were still working to identify the victim.
Read more: Michigan bank robber misses court, he was detained for robbing bank
Officers received a call at shortly before 4:30 p.m. on December 2 from a tenant of the Franklin Street residence, who had investigated a smell in the basement of the building and discovered a bag with what appeared to be blood seeping out of it, the Detroit Free Press reported.
The newspaper, which obtained court documents linked to the case yesterday, reported the man left the basement and contacted 911. The suspect lived in the upstairs apartment.
Testifying on Tuesday, Grand Rapids police detective Erika Fannon said that first responders had been able to "slightly open up the bag" and confirm it was human body parts inside.
Police obtained a warrant to investigate Chance's apartment and found other body parts "that are suspected to have belonged to the torso located in the basement," Fannon said. He added: "It was learned through our investigation that [the suspect] was with a female acquaintance two days prior and that that female acquaintance was since reported as a missing person."
Law enforcement said in a statement uploaded to Facebook that Chance was detained upstairs. The partial remains did not allow officers to identify the victim "with traditional methods."
Fannon said police found "several areas of blood'' inside the suspect's apartment.
Chance was transported to Kent County Correctional Facility. According to Detroit Free Press, the offenses occurred on or around November 30. He was being held on $750,000 bond.
On Tuesday, the suspect was charged with one count of mutilation of a dead body, a felony punishable by a maximum of 10 years in prison and $5,000 fine. He was also hit with one count of concealing death of an individual, a felony with a five-year maximum and $5,000 fine.
Chance has a criminal history, including drunken driving, drug use and shoplifting. Due to his prior convictions, which date back to when he was aged 15, he was this week charged as a habitual 4th offender, raising the maximum penalty to life in prison, police officials said.
WXMI (Fox 7 Online) reported yesterday that police searched a home in Holland, Michigan, on Wednesday night. Sources told the news outlet it belonged to the suspect's parents.
Grand Rapids Sgt. Daniel Adams said in a video posted to social media on Wednesday that the condition of the victim's remains could not yet be discussed. "Because of the nature of this particular investigation, identity of the victim will take a little bit of extra time,'' he said.
The Grand Rapids police department said: "Due to the sensitive nature of the case, the department asks for the community's patience and understanding. We will provide you with updates on the progress of this case as we are able. Only through a diligent investigation can we hope to obtain justice for the victim, fairness for the accused, and security for the community. Anyone with information is asked to contact the investigators, or call at (616) 774-2345."