'The Grand Tour' Season 3 Trailer Debuts, New Episodes Coming to Amazon Prime Video in January 2019
Get ready for more ridiculous challenges, spectacular settings, and high-octane action. Richard Hammond, Jeremy Clarkson and James May return for a third season of motoring mayhem on The Grand Tour in the first month of 2019. The first of 12 episodes will debut on Prime Video Jan. 18, with new episodes available weekly via the streaming platform every Friday.
The Grand Tour Game, available for PS4 and Xbox One, will accompany the debut of Season 3. It includes a four-player splitscreen mode, so players can race against each other—and hurl their best insults—in person, from the comfort of their own couches. New episodes of The Grand Tour Game will also debut weekly alongside new episodes of the show, capturing each week's new cars, locations, and surprises.
To mark the announcement, Amazon also released a new trailer for the upcoming season, which you can see above. It opens with a hair-raising sequence featuring Hammond navigating a flame-covered pickup across a rickety wooden rope bridge in Colombia, which wouldn't look out of place in an Indiana Jones movie. We see the Three Amigos exploring the distinctive landscapes Nevada, Detroit, Mongolia, China, Scotland and Sweden, all in dazzling 4K. Of course, there are cars: eye-wateringly expensive ones, dumpy old beaters, roadsters, caravans, dune buggies and caravans. And it wouldn't be TGT without banter and off-the-wall challenges: Clarkson drifts through a corner in a tight snow track shaped like a penis, later May uses a tow rope to fell an enormous statue of Clarkson's head. They even get to blow stuff up! Nice work if you can get it.
Amazon also released a handful of images from Season 3, showing the guys looking windswept and interesting in a handful of these exotic locales.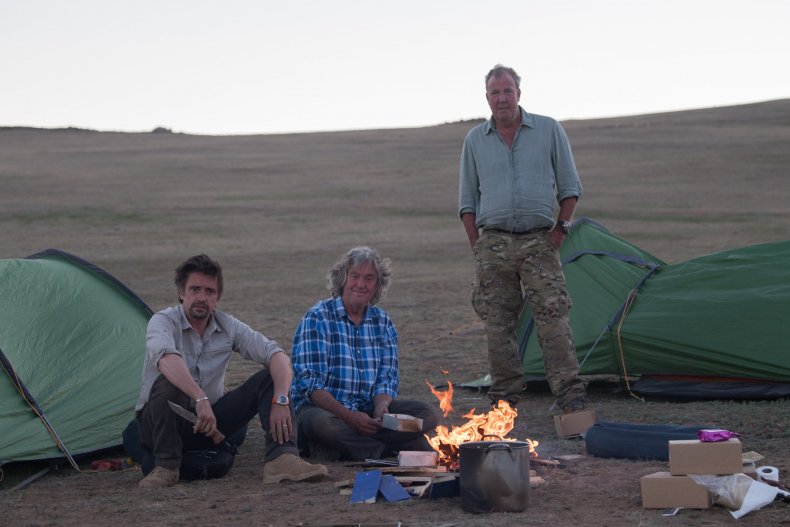 The Grand Tour kicked off in 2016, after Clarkson was suspended from the BBC's long-running motoring franchise Top Gear. Clarkson, May and Hammond—accompanied by Top Gear producer and co-creator Andy Wilman—moved to Amazon to make a show which retained many fan-favorite elements reminiscent of the BBC standby, including challenges and unconventional races.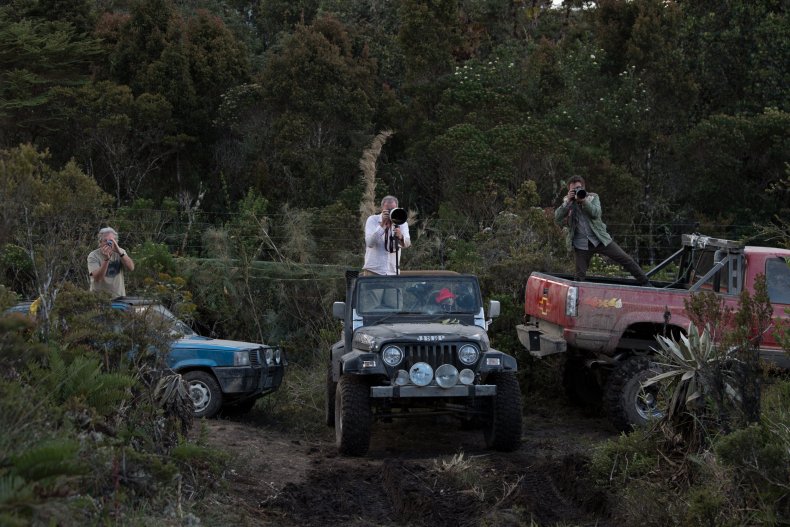 The Grand Tour Season 3 debuts exclusively on Amazon Prime Video on Jan. 18.