Grandfather of 3-Year-Old Who Shot Himself in Head Thought Gun Was Hidden Under Clothes
A 3-year-old who fatally shot himself allegedly used a gun that belonged to his grandfather, who thought the firearm was hidden under clothes.
The Alleghany County Sheriff's Office was called to a home in Covington, Virginia, on Tuesday evening for reports of a toddler with a gunshot wound to the head. The toddler was transported to the hospital, where he succumbed to his injuries overnight and was pronounced dead on Wednesday, Alleghany County Sheriff's Office Chief Deputy Matthew Bowser told Newsweek.
The child's parents were home at the time of the shooting, as were other family members, according to Bowser. So far, no charges have been filed, but Bowser said the police department is still waiting on evidence to be returned from the lab, including gunshot residue kits.
Police also haven't received the official report from the medical examiner's office. But, once they have the report and the evidence, Bowser said they'll consult the Commonwealth's Attorney to determine if any charges will be filed against the adults who were home at the time of the shooting.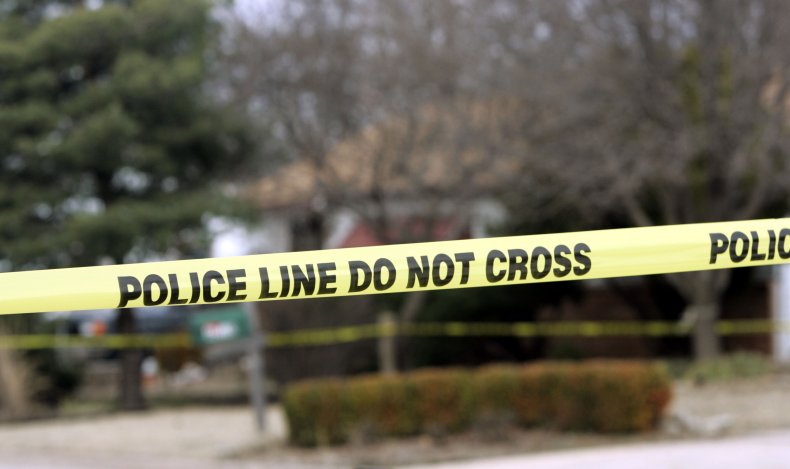 Several local news outlets, including WFXR and WSLS in Roanoke, reported that a search warrant filed on Wednesday identified the grandfather as the owner of the gun. The grandfather reportedly confirmed to authorities the firearm was his and that it was supposed to be hidden under clothes.
"Unfortunately this is the second young child in our area that's passed away in the past two years," Bowser told Newsweek. "It's a sad situation. We urge everyone to keep their firearms locked up and away from children."
Deputies who arrived on the scene performed life-saving measures before medevacking the child to a nearby trauma center, Bowser said. They believe the child fired a pistol, according to WSLS, and police also found a revolver and multiple rounds of ammunition in the home.
"It's very heartbreaking, especially if you have kids of your own. And I can't even imagine what the parents and the family of this child are going through right now," Bowser told the news station. "Keep the family in [your] thoughts and [your] prayers."
The police department obtained the search warrant on the basis of investigating a potential child abuse and neglect case. The Medical Examiner's Office in Roanoke told WFXR that the death, which was caused by a gunshot wound to the head, was deemed accidental.
The Alleghany County Police Department set up a crisis counseling team to help the first responders deal with the psychological trauma that can come with a child death investigation, Bowser told WFXR.