Grandfather Killed in Fight at California Starbucks
A 20-year-old man has been arrested after a fight in a California Starbucks turned fatal, leaving a 69-year-old grandfather unconscious in a parking lot.
River Baumann is in custody on voluntary manslaughter charges after a fight broke outside the store on Rocklin Road, Rocklin Police said.
The victim, reportedly a 69-year-old grandfather from Citrus Heights, was knocked unconscious during the altercation on Sunday and died in hospital three days later.
Baumann approached the Starbucks in a truck before the pair became embroiled in a verbal argument around midday October 18, police said.
"The victim was punched and he fell to the ground sustaining an injury to his head and he never regained consciousness," Rocklin Detective Zack Lewis told CBS13.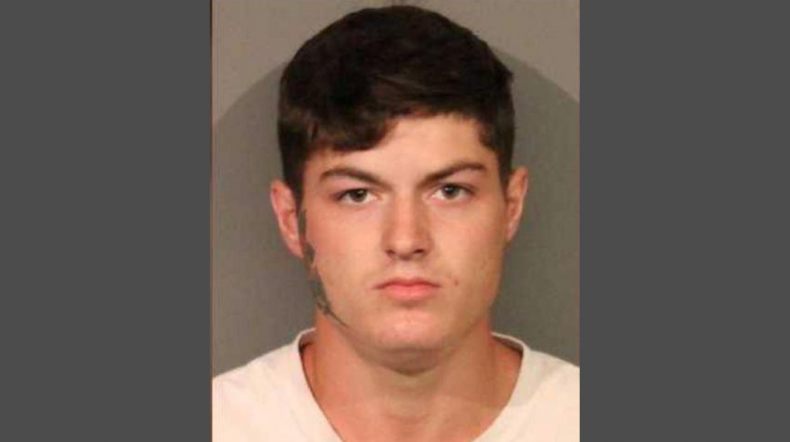 According to Fox40, the victim was Robert Ketner, a 69-year-old grandfather from Citrus Heights.
Ketner's family said he had stopped at the popular coffee chain to grab a latte when he confronted Baumann outside for playing loud music.
"He was kind of sitting outside, drinking his latte when the vehicle of some sort came by," a family member, who did not want to be identified, told the outlet.
"It was like really loud music; people were complaining about it. So, he pointed out which car it was and asked them to turn their music down."
Police say the argument then turned physical.
"Whatever the argument was, no one deserves to lose their life," Rocklin Police Cpl. Zack Lewis said.
The Citrus Heights grandfather, who was reportedly taken off life support on Wednesday, was described as a "very funny man, very caring, very loving, very, sweet."
"It's devastating. We all loved him so much. He was an amazing man who cared for us deeply," one family member said.
Baumann was arrested for the attack on Sunday but bailed out of jail.
He was then rearrested on a voluntary manslaughter charge after his alleged victim died in the hospital three days later.
Police were able to identify the suspect due to a noticeable rose tattoo on the side of his face and rearrested him when he returned to the police station to pick up his vehicle.
Baumann is being held on $250,000 bail, Placer County jail records show.
The Placer County Coroner has not officially identified the victim in this case.
Police have not yet confirmed what led to the fight, saying they are still investigating. Any witnesses are asked to come forward.
The Rocklin Starbucks temporarily closed on Thursday after learning of the death.