'My Grandfather and Mother Survived The Hiroshima Atomic Bomb'
I did not survive the atomic bomb that was dropped on Hiroshima in 1945—my grandfather and my mother did. For a long time, I had a very hard time accepting the role of "family member of atomic bomb survivors." To me, it never felt like it was really my story to tell.
I have been living in New York City for almost 40 years. But, up until about 10 years ago I was focused on working, being a Japanese expat and enjoying this very diverse, metropolitan city. Then, through a combination of pure chance, luck and perhaps destiny, I became involved with an organisation which completely changed everything for me.
One Friday in 2009, a friend called and asked if I could help as a volunteer interpreter the next afternoon. She didn't know what it was for—a neighbor in her laundry room had just asked if she knew a Japanese-English interpreter.
When I arrived, the role was to interpret at an orientation session of the Hibakusha Stories program. Hibakusha Stories is a Non-Government Organization (NGO) affiliated with the United Nations Department of Global Communications. They run programs with survivors and New York City schools, so that American students can hear the stories of hibakusha—people like my grandfather and mother who survived the atomic bombs that were dropped on Hiroshima and Nagasaki.
I remember introducing myself to the groups of hibakusha and American organizers during a break. I explained that I was from Hiroshima, a relative of survivors of the atomic bomb and that my grandfather had been the director of the Hiroshima Red Cross Hospital in 1945. I remember one of the organizers saying, "Mitchie, this is not an accident. You were meant to be here."
My grandfather, Dr. Ken Takeuchi, was a military surgeon who was transferred from Tokyo to Hiroshima in 1937 to help build a Red Cross Hospital. By August of 1945 he was the director of the fully built Hiroshima Red Cross Hospital.
But summer in Japan is extremely hot, so many people were exhausted and malnourished by that point in World War II and my grandfather had begun to notice that many of his medical staff were not arriving at the hospital on time. On August 4, 1945 he decided to give them a bit of a pep talk; he told them they had to come to work earlier, when it was still cool, in order to get more work done.
This meant that two days later on August 6, a lot of hospital staff had already arrived by 8am, just before the atomic bomb was dropped on Hiroshima at 8.15am. His pep talk saved a lot of people who would have been commuting at that time. Instead, practically all the staff were at work in the hospital when the atomic bomb exploded.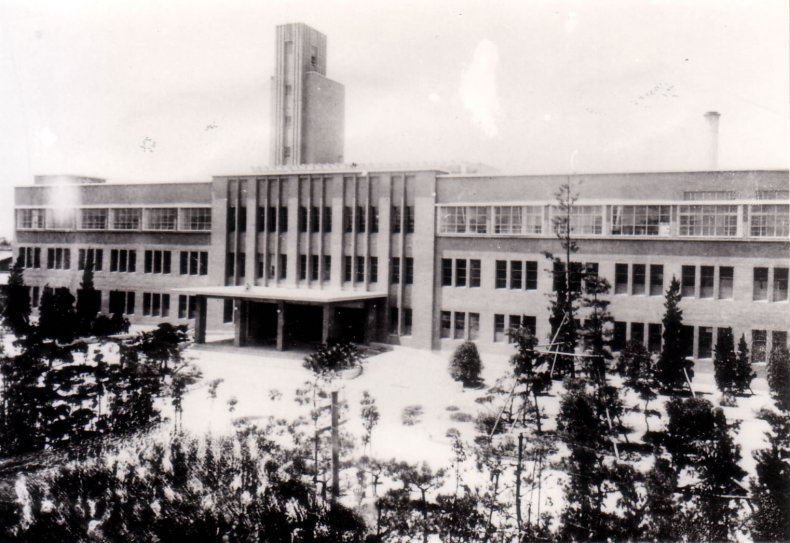 I was told that the blast from the bomb knocked the door to my grandfather's office from its hinge; he was knocked down by it and lost consciousness. He suffered several broken bones and had shattered glass piercing his body, and when he regained consciousness he saw that—although it was still standing—the hospital had become a hellish place in the aftermath of the bomb.
Though he was not able to move, he continued to give instructions to staff—as a military surgeon he knew how to act in an emergency.
I found out the first thing he said when he regained consciousness was, "bring the radio, where is the radio?" He wanted information about what had happened. Of course, he had no idea that a nuclear weapon had been detonated.
Some of the other doctors and nurses were killed and some seriously injured, but I was told the surviving staff were working extremely hard without much in the way of supplies, because injured people were streaming into the hospital. Everybody could see it was still standing because much of the city was flattened.
I believe the atomic bomb resulted in several types of injuries. Firstly, there were many people with external injuries because of the amazing power of the blast. Secondly, the heat from the explosion meant that many of the injuries were burns. And although people did not realize immediately, in the days and weeks after, many people started dying from acute radiation sickness.
My mother, Takako Takeuchi, was 19 at the time and luckily she was outside the center of the city when the atomic bomb exploded. She decided to go into the city looking for my grandfather, through the "ground zero" area to get to the hospital. She found him there, seriously injured, and decided to stay at the hospital to take care of him for several weeks.
One incredible element of their story is that my grandfather discouraged my mother from talking about caring for him. He was concerned, I believe, for her future marriage prospects if people knew she might have been exposed to radiation.
I was too young to talk to my grandfather about his health when he was alive, so I don't know if he had any radiation sickness. I believe his injuries were predominantly physical, but he died in 1974. And although my mother was quite weak physically and often easily overwhelmed, I don't know the full impact of the bomb on her either as she did not like to talk about it before she passed in 2007.
I believe a lot of older Japanese people chose not to look backwards after 1945 because it was too horrific an experience to recall—the focus was very much on rebuilding Japan.
I was born in 1955, ten years after World War II ended, and for my generation, "the war" referred to the Vietnam War. We just didn't talk about the challenges our parent's generation had faced.
And yet, by growing up in Hiroshima you would often overhear stories about it as a child. My parents would be talking to neighbors and saying things like, "wasn't it horrible at that corner, didn't we see so many dead bodies." So that type of atomic bomb experience was in our daily life, in a kind of quiet way.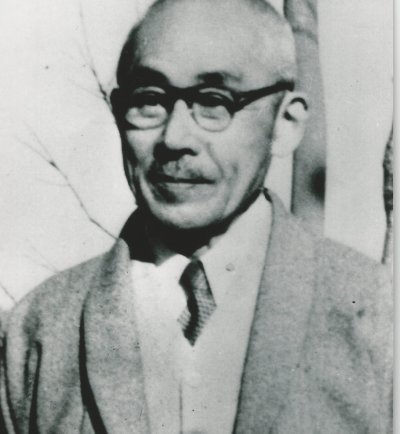 But until I started working with Hibakusha Stories, I was also one of those people who is completely disconnected from what it is like to live through war or a nuclear bomb. Then, through that program I met two women who went to the same girl's school as I did in Hiroshima. One of them was Japanese–Canadian nuclear disarmament campaigner, Setsuko Thurlow.
Both of us are long-time Japanese expats, so I began to invite her to stay with me whenever she came to New York, and we became close. Setsuko is the one who really had an impact on me in terms of reviewing my heritage. She said to me, "Mitchie, your grandfather had a really important job at the hospital, rescuing survivors in Hiroshima."
When Setkso was staying with me she would give powerful speeches at places like the United Nations (U.N.) in New York, and I would go along with her. I began making a documentary about her and her life, and through that work we would meet nuclear disarmament campaigners from all over the world, including from the International Campaign to Abolish Nuclear Weapons (ICAN). We met many people who are dedicating their lives to preventing nuclear weapons causing the same destruction again.
As I got to know more about nuclear disarmament activism and campaigns, I learned through the International Committee of the Red Cross (ICRC) just how important the role of the Red Cross was after the atomic bomb was dropped on Hiroshima, and how incompatible nuclear weapons and humanity really are. My own grandfather was a Red Cross Hospital and he was one of the first humans within the Red Cross to experience the impact of an atomic bomb.
So, although I'm still not totally comfortable giving testimony as a "second generation survivor," I realized I have family members who actually experienced the atomic bomb and I can help by sharing those stories. I have now spoken publicly to represent the voice of hibakusha at events and organizations such as the U.N. in New York.
I feel that the younger generation in particular don't have much opportunity to learn about what happened in Hiroshima and Nagasaki. So I want to work with younger people and use my documentary about Setsuko as a tool—images can sometimes speak more powerfully than words.
Although I discovered my heritage at a much later stage in life—I wasn't aware of what exactly happened in Hiroshima for a long time—I was lucky to be able to look back and learn. I now realize I have something to share, even though I didn't have the experience of living through an atomic bomb myself.
In the future, I would really like to work with socially-minded young people who have their whole lives ahead of them, and help them learn too. That, to me, is my activism.
Mitchie Takeuchi is business consultant and film maker. The Vow From Hiroshima is her first documentary film. www.thevowfromhiroshima.com
All views expressed in this piece are the writer's own.
As told to Jenny Haward.