Grandmaster Flash Finally Addresses the Grandmas Who Keep Accidentally Tagging Him on Facebook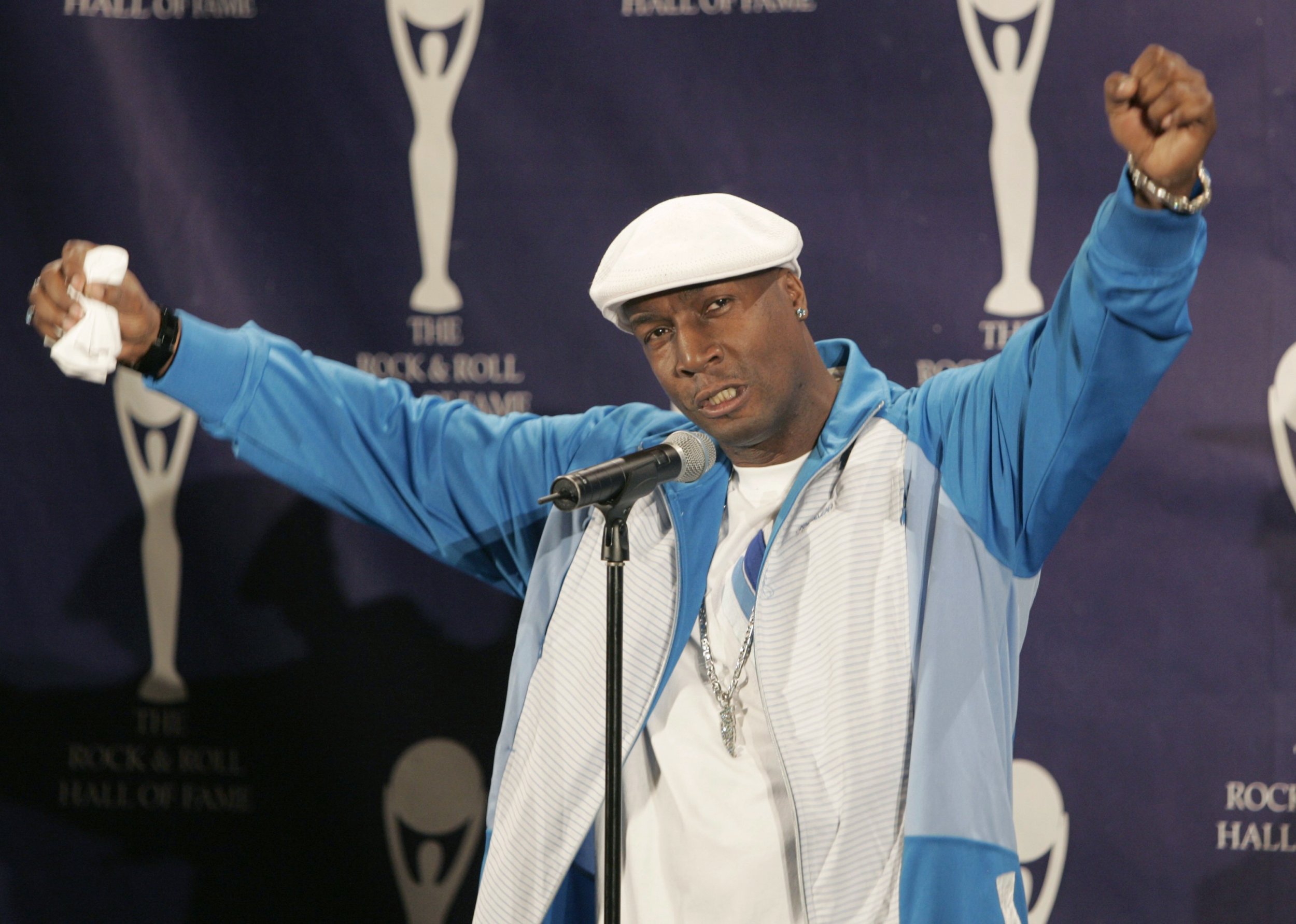 Suppose you're a grandma. Suppose you're an especially web-savvy grandma who uses Facebook to keep in touch with your grandchildren. Now, suppose you want to tag yourself—"Grandma Susan," or whatever—in a Facebook post or photo. You go for the "@" key, you type in "G-R-A-N-D-M-A," and—what's that? That's Facebook's auto-tag function, popping up to help save you from typing another six letters, and the first six results invariably include the official fanpage of early 1980s hip-hop pioneer Grandmaster Flash.
The bizarre and bizarrely funny trend of grandmas inadvertently tagging Grandmaster Flash is now being lovingly documented by Love, Grampa and Grandmaster Flash, a Tumblr that hearkens back to the golden age of Tumblrs documenting funny albeit innocent social media phenomena (let's say early 2011). Here's a small sampling of many: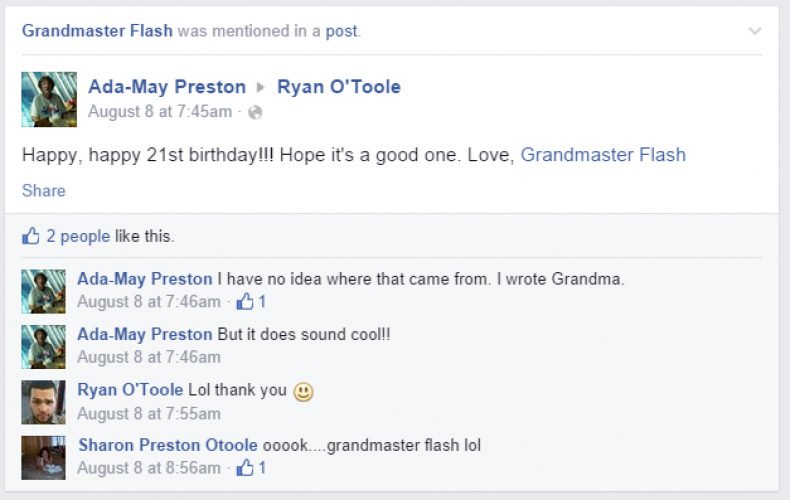 BuzzFeed picked up on the blog yesterday, which seems to have prompted an official reply from the now-56-year-old rapper. "It's true I get a lot of posts from Grandmas," he wrote on Facebook. "Hilarious now I know why --- Respect Grandma and Grandpa. P.S. This is Hip Hop!"
A bit softer than "Don't push me cuz I'm close to the edge / I'm trying not to lose my head," but befitting of a guy who's suddenly been made into every Facebook user's grandma, we guess.
Scroll the full Tumblr here.