Grandmother and Granddaughter Dead, Suspect in Custody Following Indiana Factory Shooting
A grandmother and granddaughter working together at an automotive seating plant near Frankfort, Indiana were shot to death just as they arrived to work on Wednesday.
Clinton County Sheriff Rich Kelly said that 62-year-old Pamela Sledd and her 21-year-old granddaughter Promise Mays were shot in the NHK factory parking lot after arriving during a shift change at around 4:15 p.m. local time. There were no other injuries.
The suspected killer, identified as 26-year-old Gary C. Ferrell II, was later arrested and taken into custody following a short high-speed car chase. Farrell also worked at the plant, but a motive for the fatal shooting remains unclear.
"The two people that lost their lives today were a grandmother and a granddaughter traveling to work together to start their shift," Kelly said during a press conference. "At this time I can't say that they were randomly [killed] or if they were targeted."
"They worked together, we don't know what the catalyst was to make this happen," he added. "We will look into it and we will find out, that's for sure."
Emergency dispatchers received about nine different 911 calls immediately after the deadly shooting took place, with at least some callers being factory workers who identified Ferrell as the alleged gunman. Sledd and Mays both died at the scene of the shooting.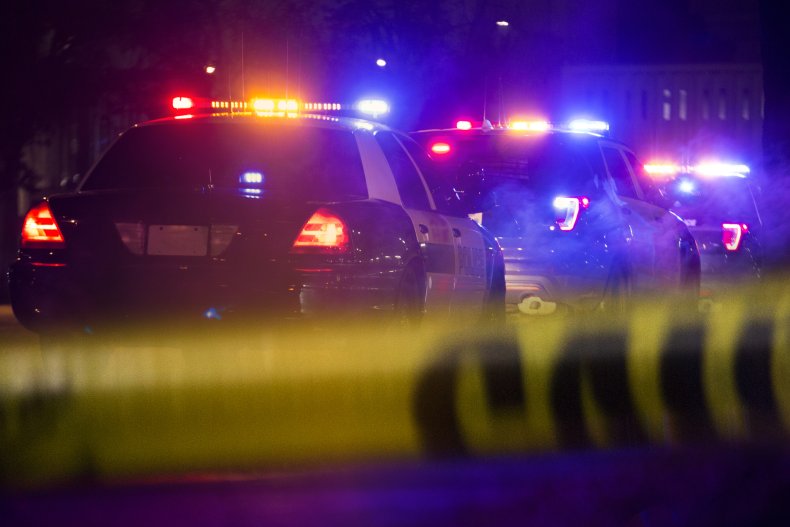 A nearby officer responded and identified Ferrell's blue Ford within minutes. Ferrell attempted to flee the area at high speed but was quickly stopped after driving into a construction zone.
"The suspect failed to yield to emergency lights and accelerated up into the speeds of 90 to 100 miles per hour, " said Kelly. "The pursuit ended in a construction zone in Frankfort city... We were able to take this person into custody. [Ferrell was] cooperative, non-resistant at the scene after he had crashed his vehicle."
Kelly apologized for becoming emotional just before announcing that the grandmother and granddaughter had been killed, saying that "the tragedies that Clinton County has faced today is something that will never... go unforgotten or unnoticed."
The shooting happened only months after the plant, located about 50 miles from Indianapolis, first opened. NHK Seating of America said that it would remain closed for production on Thursday. Counseling will be available for employees when the plant reopens on Friday, with further details expected to be announced later.
"We are shocked and saddened by these events, and our prayers and sympathy go out to the friends, families and co-workers of the victims," NHK said in a statement to The Lafayette Journal & Courier.
Newsweek reached out to the Clinton County Sheriff's Office for additional comment and information.