The 69-year-old grandmother who was shot and killed at a Publix supermarket in Royal Palm Beach, Florida on Thursday was involved in a physical struggle with her killer after he shot and killed her 1-year-old grandchild.
The shooter, 55-year-old Timothy J. Wall's gun became jammed as a result of the "brave actions" of the unnamed grandmother, possibly preventing further shooting victims, according to an update issued by the Palm Beach County Sheriff's Office late on Friday afternoon. After a brief altercation, Wall shot the grandmother before fatally shooting himself.
The shooting happened in the store's produce section just after 11:30 a.m. on Thursday, about five minutes after Wall entered the store. Police arrived at the store less than 10 minutes after the shooting took place, discovering the two victims and Wall already deceased.
Publix issued a statement saying that the company's "thoughts are with those who are impacted by this tragedy" shortly after the shooting took place. Witnesses, over 30 of whom were interviewed by police, described mayhem at the store during the time of the shooting. Dr. Ron Glassman told WPTV that he saw people screaming as they evacuated the store.
"Just screams," Glassman said. "Couldn't see facial expressions on anyone. But screaming, get back, hand waving, get away, get away... Everyone was yelling, active shooter, shots fired, get out, get out... I saw about 50 customers and staff leave in about 10 or 15 seconds."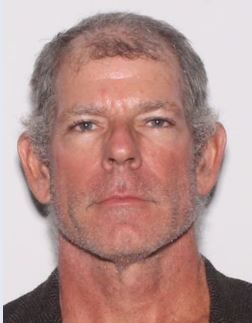 This photograph provided by the Palm Beach County Sheriff's Office shows Timothy J. Wall, the man suspected of shooting and killing a 69-year-old woman and her 1-year-old grandchild before fatally shooting himself a Publix supermarket in Royal Palm Beach, Florida on Thursday.
Palm Beach County Sheriff's Office
During a press conference on Friday, Palm Beach County Sheriff Ric Bradshaw said that "the tragedy fits the profile" of gun violence caused by mental health issues. Bradshaw said he was angry that police had not heard from any of several people that he believes were aware of Wall's "mental unstableness" before the shooting.
"The real sad part of this, other than the fact that two people are dead, is that there was a chance this could be stopped," Bradshaw said. "You know why? The reason is he's on Facebook. He has said, 'I want to kill people and children.' He's got friends, obviously, they saw that. His ex-wife said, 'he's been acting strange, he thinks he's being followed, he's paranoid.'"
"Do you think a damn soul told us about that? No," continued Bradshaw. "If it sounds like I'm angry, I am. Because if somebody would have gotten involved and called us on the phone...if somebody would have let us know who he is...then you wouldn't have two people dead."
Police are not releasing the names of the deceased grandmother and grandchild due to a privacy law for victims of crimes. Although the investigation is still at the preliminary stage, the murders appear to be random, with authorities having so far found no connection between Wall and his victims.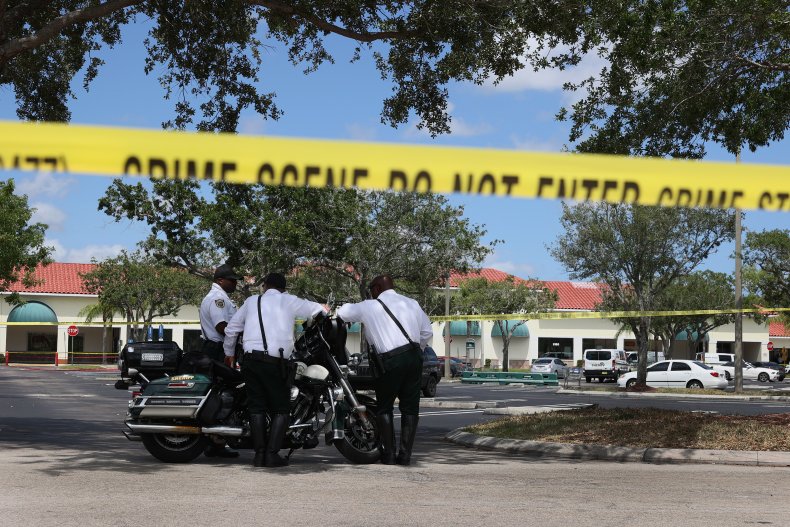 Update 6/11, 6:29 p.m.: This article has been updated to include a photo of suspected shooter Timothy J. Wall, which was provided to Newsweek by the Palm Beach County Sheriff's Office.