Fury as Mom-in-Law 'Adamant' She's Organizing Grandson's 1st Birthday Party
A baby's first birthday should be an exciting event, but this parent has been pushed to the wayside by their mother-in-law, who is adamant that she should organize the birthday party instead.
The Mumsnet user, Whatacouk, posted on the forum on March 5 to ask other users if they thought it was unreasonable to want to plan their son's first birthday party themselves—without the help of an insistent mother-in-law.
Children's birthday parties are rapidly becoming huge statement events for parents, as they plan big celebrations for their tiny tot who won't even remember it. An online poll by Babycenter asked over 24,000 people how much money they spent on their child's first birthday party.
The results showed that 17 percent spent less than $100, and 75 percent admitted to going over the $100 mark.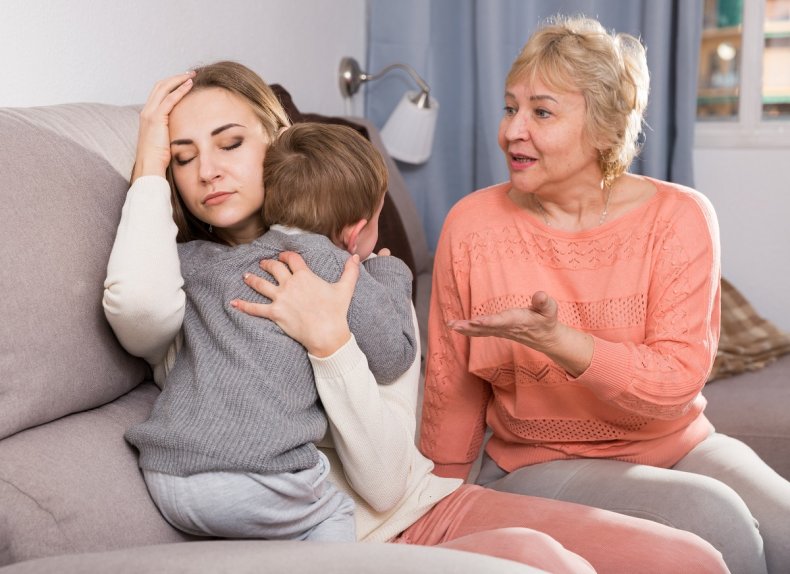 In contrast, a meagre 9 percent of parents said they didn't even bother having a party for their child's milestone birthday.
First-birthday parties are undoubtedly a big deal, so the Mumsnet poster explained that they were considering a trip to the farm and then inviting friends and family to a soft play center in the afternoon.
Unfortunately, the toddler's grandma wanted to take a central role in the party planning instead. Rather than agreeing with what the parent thought was best for their son, the mother-in-law was "adamant she doesn't want" to go along with the plan, as instead "she wants to dance."
The Mumsnet post read: "She keeps insisting and repeating that he will have a bigger party where he can be the center of attention.
"She wants us to go to his great grandparents' (her parents) house and she will organize a party there, or rent a venue or restaurant for the extended family to come. She says she wants to dance.
"She said I could do the farm and soft center in the morning, and then the big party in the afternoon. I don't want that. It will be overwhelming, not only for the baby but truthfully, for me too."
User Whatacouk added that they "want to be the one" to plan the party for their son, along with their husband, and not let the baby's grandmother take over.
The poster wanted to gauge what other Mumsnet users thought of the dilemma before speaking to the mother-in-law, as they didn't want to come across as "controlling or immature" if the situation had been blown out of proportion.
Etiquette expert Lisa Mirza Grotts suggested that the parents should "be grateful" that the baby's grandma wants to be involved, but ultimately it's down to them to have final say for their child's birthday.
"It's a joyous time in your life, the last thing you need is mother-in-law tension," Grotts told Newsweek.
"Involve her in your plans if you don't want her to hijack the celebration. You are the parent so you make the decisions about your child.
"You will be stretched thin enough with a baby, so at the same time, set boundaries, communicate, be firm and stick to them.
Grotts also suggested using "broad strokes" when it comes to family dynamics, as she added: "Give them their space so you can have your own."
The post has outraged many people on Mumsnet, and it generated over 230 comments online.
Fortunately for the poster, many of the commenters agreed that a first-birthday party should be organized by the parents, not the grandparents. Many people pointed out that the mother-in-law doesn't have the child's best interests at heart, as she only seems to be thinking about what she wants.
One person commented: "Of course you're not being unreasonable. It sounds like what she wants is a party for herself, in which case she can crack on and organize one for her own birthday."
Another person wrote: "Absolutely put your foot down here. As parents, you are the ones who get to organize parties."
The influx of comments undoubtedly got the poster's attention, as after looking through many of the comments, they responded saying it was a "power play" by the mother-in-law.
If you have a family dilemma, let us know via life@newsweek.com. We can ask experts for advice, and your story could be featured on Newsweek.